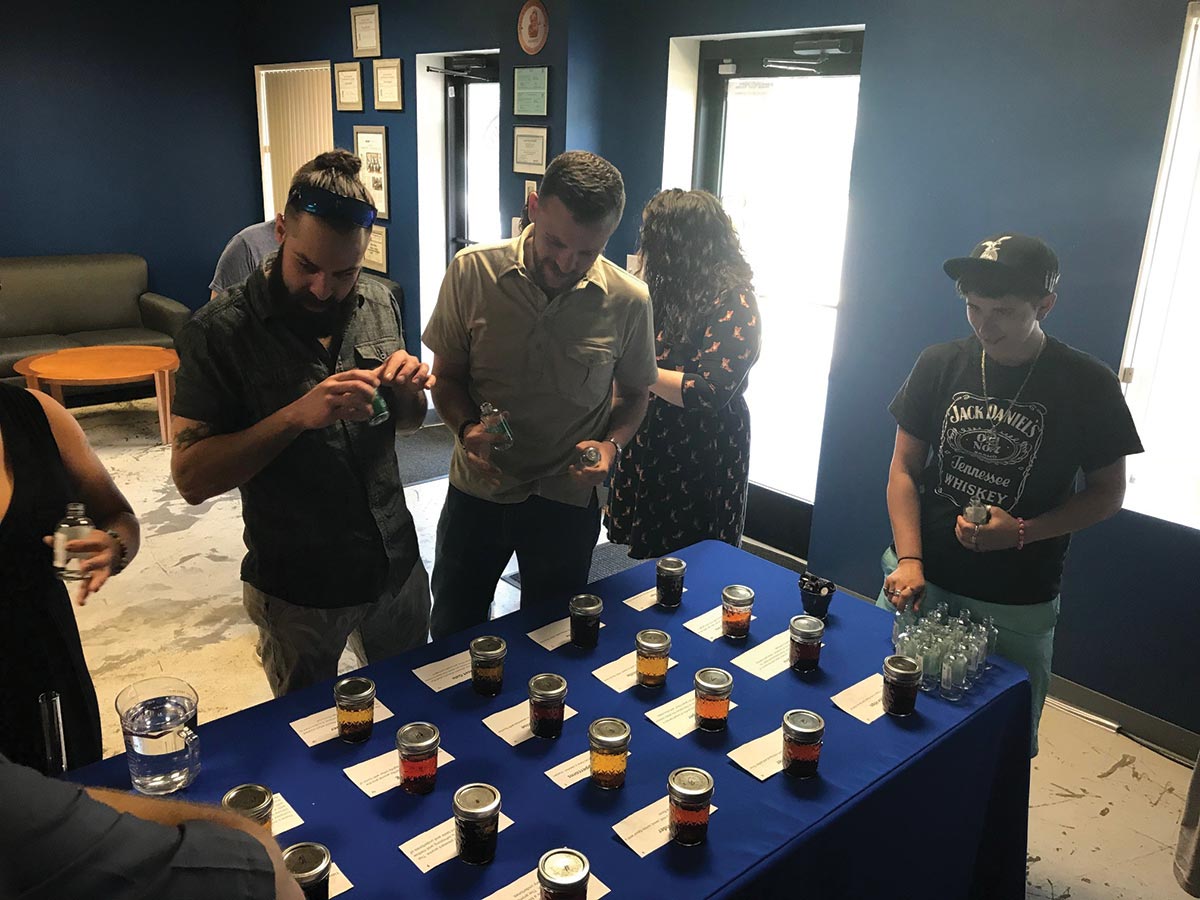 The United States Bartenders' Guild (USBG) Hartford chapter, along with Taprock Beer Bar and Refuge, hosted a tour and tasting at Waypoint Spirits in Bloomfield on June 18. During the "Wintonbury Monday" event, named for the distillery's Wintonbury Gin, USBG Hartford members enjoyed an education session with Master Distiller and Co-founder John Taylor about Waypoint Spirits, and were given the chance to craft their own gin. Lunch was provided by Taprock Beer Bar and Refuge. Waypoint Spirits are available via Allan S. Goodman and Eder Bros, Inc.
Waypoint Spirits' Master Distiller John Taylor led an education session and tasting with the group. The Bloomfield-based spirits line includes Labrador Noon Vodka, Wintonbury Gin, Man Overboard Spiced Rum and special batch whiskies.
USBG Hartford members during the education session at Waypoint Spirits, where they crafted their own gin.