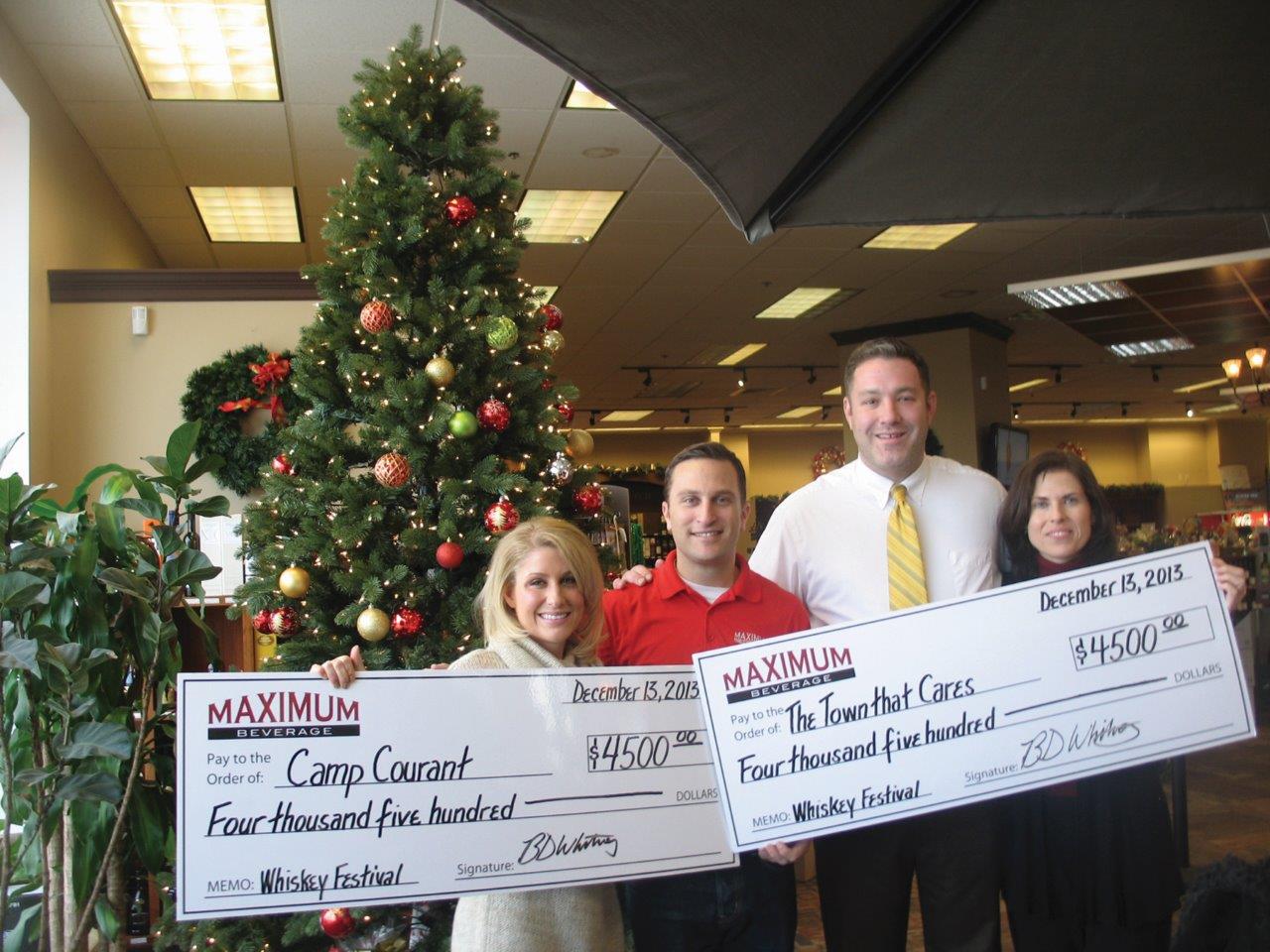 By Bob Sample
More than 300 people turned out for the first We Ha Whiskey Festival, a fundraiser sponsored by Maximum Beverage on October 26, 2013 at West Hartford Town Hall. The funds raised benefited the Town that Cares Fund and Camp Courant, which each received a $4,500 donation. The checks were presented on Dec. 13 at
Maximum Beverage.
The three-hour festival was the brainchild of Maximum Beverage co-owner Seth Goldstein, who lined up the support of 30 suppliers and distributors, as well as a local caterer, Highland Park Market.
Rock station 104.1 FM provided extensive publicity. For a ticket price of $80, participants were able to sample 150 different kinds of bourbons and Scotch whiskies. They sampled plenty of food and roasted meats from a variety of carving stations.
A silent auction raised additional funds. Auction items included a golf package at a local country club, barbecue grills and watches, all donated by West Hartford-area stores.  "Local businesses really came through with some generous donations," said Goldstein. "Everything ran smoothly. West Hartford police provided security and Premier Limo was there to provide transportation to participants," he said.
Goldstein and his team aim for a much bigger event for the 2014 We Ha Whiskey Festival. "We are planning on an event that will be double in size of the 2013 festival," he said. "Based on the strong interest I've received after the first whiskey festival, we can definitely expect to achieve that."