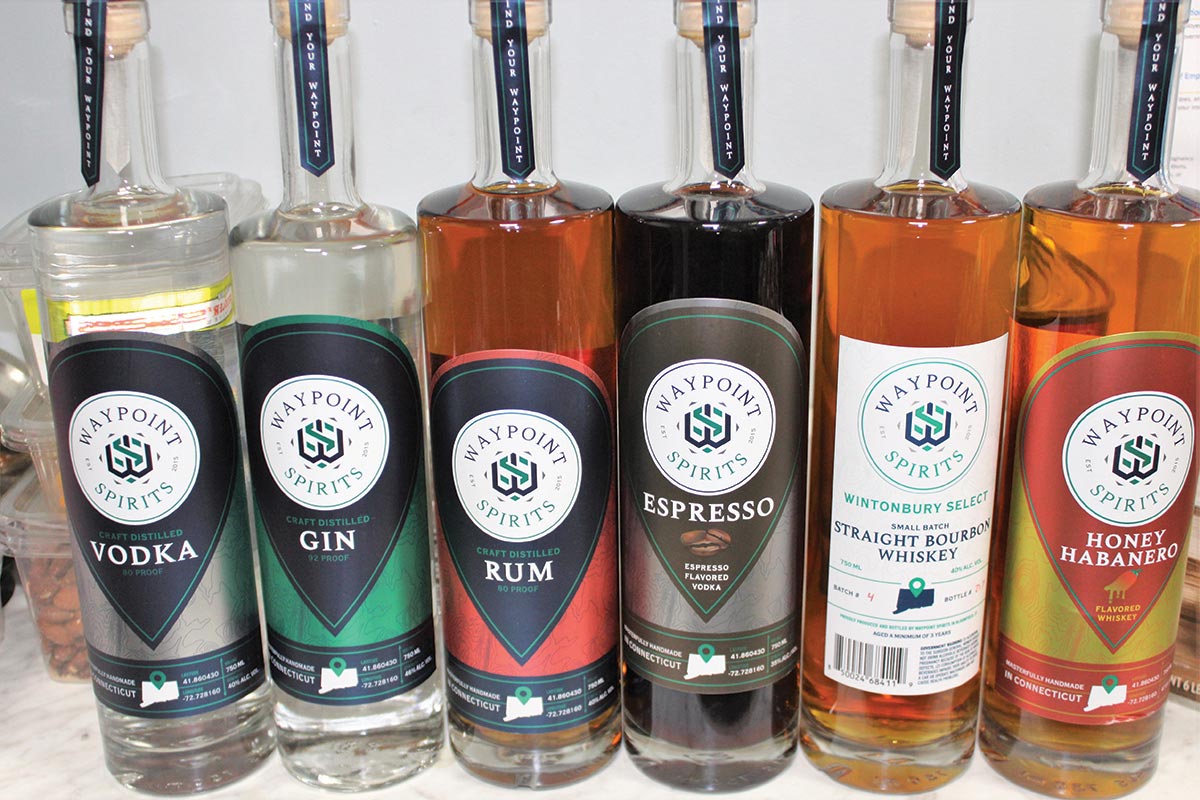 Waypoint Spirits of Bloomfield debuted a Whiskey University, Connecticut Campus, event with a Whiskey 101 class on Jan. 20. Presented by Stuart and Nicole McEnerney of Whiskey University—headquartered in Columbia, Tennessee, and teachers of public classes throughout the country—the course educated participants about the seven major types of spirits and the difference between tequila, whiskey, Scotch, Irish whiskey, Canadian whisky, Tennessee whiskey, American blended whiskey, corn whiskey and bourbon. Attendees sampled six Waypoint Spirits selections, including its Vodka, Gin, Barrel Aged Rum, Espresso Vodka, Coffee Liqueur, Flavored Whiskey and Bourbon, while enjoying unique appetizers in between samples. Waypoint Spirits is one of 12 Connecticut distilleries and the first to have a cafe license, serving food from their own kitchen alongside their spirits and other Connecticut-made beer and wine. Waypoint Spirits are distributed in Connecticut by Allan S. Goodman and Eder Bros., Inc.
Waypoint Spirits Vodka, Gin, Rum, Espresso, Straight Bourbon Whiskey and Honey Habanero set out for the education session.
Nicole and Stuart McEnerney of Whiskey University get ready to lead a Whiskey 101 education session at Waypoint Spirits' Bloomfield tasting room and distillery.