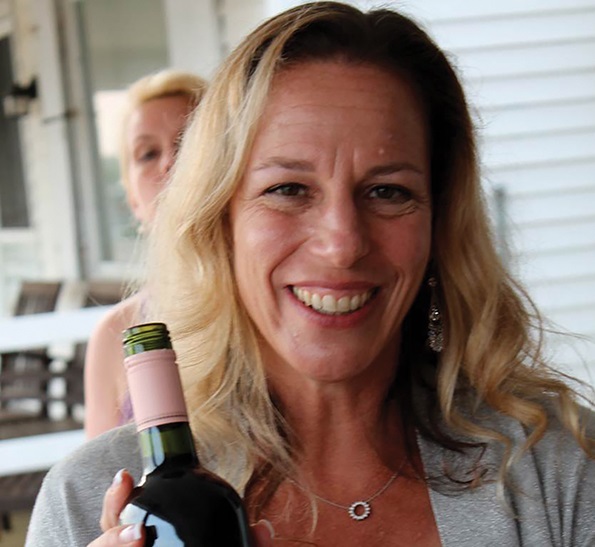 BY RENÉE ALLEN, CSW, FWS
When I made the decision to pursue a career in the wine industry, my first thought was to become officially educated about, and certified in, the subject of wine. Seeking credentials seemed to me the logical first step, in pursuing a career in an industry in which I did not have a professional background.
The process involved numerous hours of hard work and, ultimately, was deeply rewarding. Some time after earning the right to call myself a Certified Specialist of Wine, I came across a post from a new wine blogger who promised to explore local wines and bring his experiences to the local wine enthusiast. In his inaugural post, the author stated, "We don't believe in experts."
Now, I can understand not believing in the tooth fairy, but wine experts? I was initially offended, then curious. Perhaps he was voicing a common sentiment. Maybe the average wine enthusiast considers experts to be superfluous and would rather go through life sipping wine without the sensory interpretations of an expert.
Several years of conducting wine classes, seminars, and events later, as well as judging wine competitions, writing wine articles, and certifying others as wine experts, I have never been more sure that, not only are wine experts real, but we very much have our place in the world.
While seeking certification to gain entrance into a new industry may seem to many to be a solid game plan, pursuing credentials when one is already gainfully employed in that industry may appear less logical. But it shouldn't There are a myriad of reasons to continue educating oneself in the wine field, whether you're a retailer, distributor, importer, educator, writer, or anyone else with a connection to wine.
Marcia Passavant, Sales Information Director for Slocum & Sons, decided to pursue the Certified Specialist of Wine (CSW) certification this past year to better serve her suppliers. "I thought pursuing my wine certification would provide me with a better background and enable me to better serve my suppliers in terms of understanding their portfolios and how to properly market them."
After nine years in the industry, Passavant feels she has just scratched the surface of all there is to learn in her field. In the meantime, because of her certification, she now feels "better equipped to work with suppliers [and] market their products," and is "more comfortable knowing what questions to ask when learning about a particular wine, brand or portfolio."
Not only does the knowledge gained from certification help industry employees perform their jobs more effectively, it also benefits their employers. Realizing there are advantages to having certified specialists on the payroll, some distributors, importers and retail owners are beginning to pay the way for employees to become certified. One of the top reasons cited for making this investment is to provide employees with a more well-rounded background.
The CSW course covers a multitude of topics, including viticulture, oenology, wine laws, wine regions, etiquette and service. Industry students consistently express surprise at the breadth of knowledge they are required to absorb. Although knowledgeable in the specific areas in which they work, many employees have gaps in their overall comprehension of the wine industry. Studying for the CSW exam helps fill in these gaps.
Employers also cite using post-nominals to signify professionalism, dedication and knowledge to their customers as a benefit of supporting the pursuit of certification, as well as fostering confidence in employees, which translates to better performance. Industry professionals looking to advance to a higher position at their current place of employment, or wishing to move to a new job, find the CSW credential to be a powerful selling point, as well.
As an educator, it is moving to witness the transformation from seasoned professional to humble student, and rewarding to watch members of the wine industry embrace all there is to learn and dedicate themselves, not just to a certification, but to a lifetime of continuing education.
Renée Allen is the founder and director of the Wine Institute of New England (WINE) based in Connecticut. She is a Certified Specialist of Wine and French Wine Scholar. WINE offers wine appreciation classes, food and wine pairing events, private and corporate events, and study courses for the Certified Specialist of Wine exam. WINE will be launching a study course for the French Wine Scholar exam in 2015.