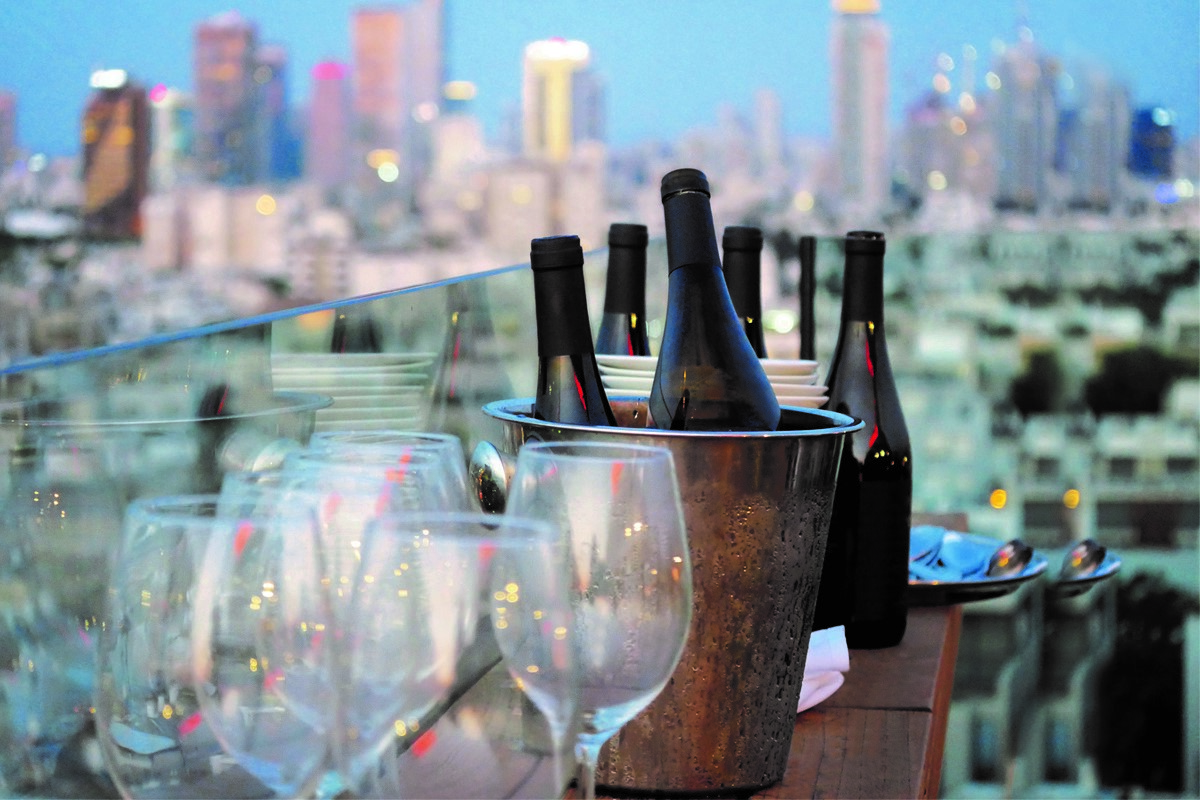 The Convergance Of Quality, Variety & History Sets The Stage For Discovery Among American Wine Lovers
By Kristen Bieler
When Sandy Block, MW and VP Beverage Operations for Legal Sea Foods, traveled to Israel two years ago and tasted hundreds of wines, he was shocked by what he discovered: "There is a major disparity between the incredibly high quality of Israeli wines and their lack of visibility in the U.S. market; the disconnect between perception and reality is exciting to me, because it means there is a great story to tell."
It's a problem that Alex Haruni, owner of Dalton Winery in the Upper Galilee, calls the "who knew?" challenge: "Most Americans have no idea that Israel produces wine, which is understandable as our wines have not had much exposure in the broader non-ethnic market."
A first-ever Wines of Israel campaign in the U.S., organized by the Israel Export Institute and financed by the government and a consortium of 27 producers, aims to change this.
Escaping the Kosher Section
Israel's wine industry faces challenges beyond limited recognition. "Americans associate Israeli wines with Kosher and the Manischewitz wines that an earlier generation drank," says Block.
It's particularly harmful, adds Haruni, because it pulls all Israeli wines under a "non-fine wine" umbrella. "Our goal is to have an Israel section in retail and on wine lists, or at least to be a part of the Mediterranean section," says Yaara Shimony, Manager of Wine at Israel Export Institute.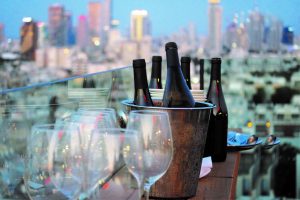 As Israel has matured—Shimony likes to remind that the nation is only 71 years old, with a quality wine industry even younger—the understanding of terroir has improved tremendously, resulting in more regional diversity and the proliferation of Mediterranean grapes (Syrah, Grenache, Viognier, Carignan among others) that are better suited for many of the country's warm growing regions.
According to Gil Shatsberg, Executive VP, Recanati Winery, the meticulous attention to vineyard sites and soil types in the last decade has brought about a quality revolution still being realized.
"Through better clonal selection, more precise viticulture practices, a nationwide effort to fight vineyard disease and the move to sustainable agriculture we have transformed our wine industry," he believes.
Israel's wine culture has changed, too, as a growing number of young winemakers who worked abroad around the world have returned, bringing back technical skills, and a desire to experiment.
"We now have natural wine, native ferments, dry, still, sweet and fizzy," Haruni observes. (Dalton will release one of Israel's first Pét-Nats, along with fellow Wines of Israel winery, Jezreel Valley Winery, later this year.)
Quest for Identity
The rediscovery of ancient grapes has also played a critical role in Israel's search for a distinct identity on the world wine stage.
Led by a handful of growers and producers, the movement to recreate the wines that their ancestors drank two millennia ago with grapes like Marawi and Jandali, for example, has resulted in some deliciously unique wines, and quite a lot of international attention.
The ancient varieties also provide a compelling link between Israel's young wine industry and its identity as an ancient wine producer in the Holy Land. "When I describe wines from Israel as wines from the Holy Land, people get very interested," says Shai Ghermezian, Executive VP of Allied Importers. "The new varieties and new wine styles coming out of the country has led to growing interest in Israeli wines outside of traditional markets like New York and New Jersey, which is encouraging."
This "identity revolution" as some wine producers refer to it, is occurring at a time when the U.S., among other countries, is just discovering and celebrating Israeli cuisine, a fortuitous coincidence that Haruni hopes will help pave the way for the country's wines. "We are an industry that is still finding its feet," Haruni says. "We are still searching for our past and looking for our future."
Wines of Israel will be running educational master classes, seminars for the on- and off-premise trade in 2019/20, as well as participating at top industry events across the country. For more information on activities, visit winesofisrael.com.