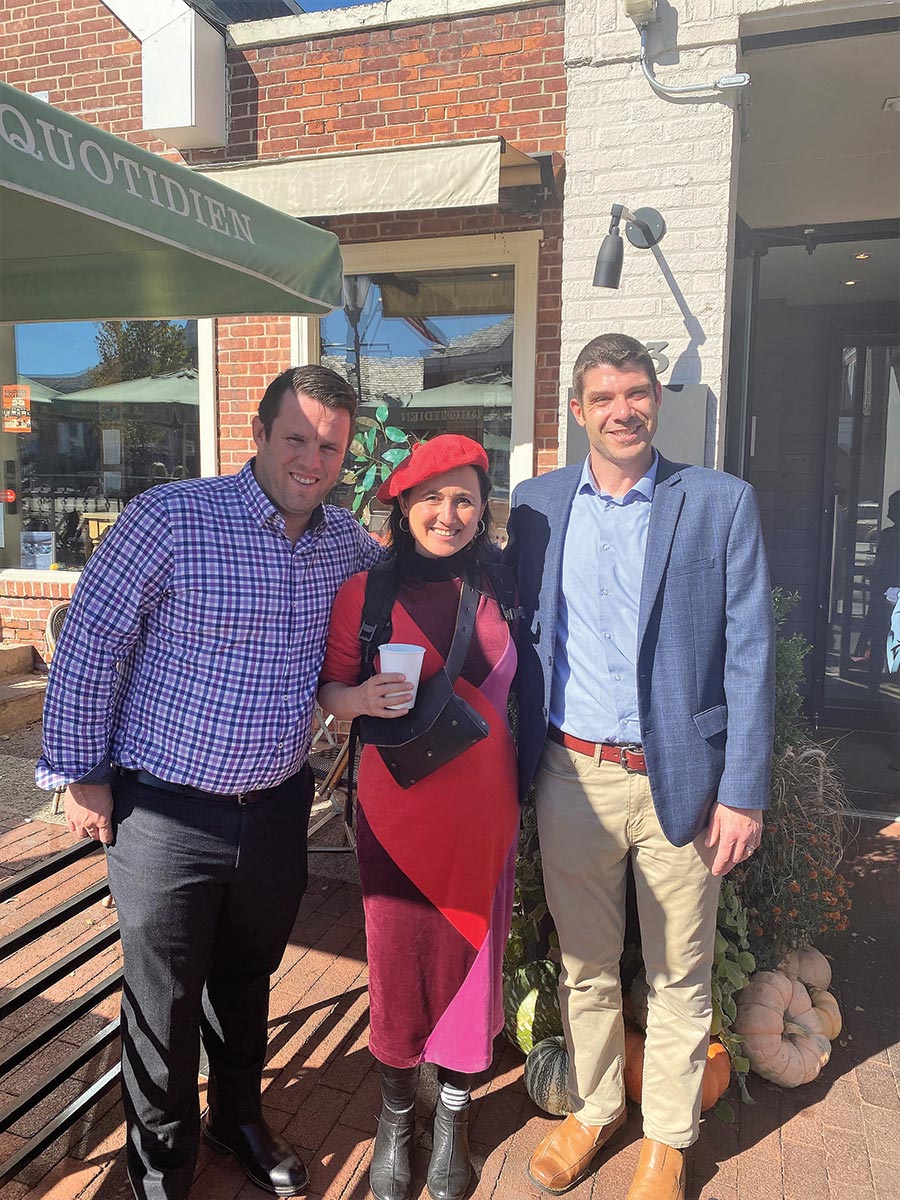 Winebow hosted Bodegas Catena Zapata's Laura Catena at Elm Restaurant in New Canaan for a luncheon in October. She is the second-generation owner of Bodegas Catena Zapata, the family-owned winery located in Mendoza, in the sub appellation of Agrelo, Argentina. Founded by her father, Nicolás Catena, a pioneer in fine wine from Argentina, he is credited as a revolutionizing force in wine quality in Argentina. Renowned for its high-altitude Malbecs among award-winning varietals, Catena Zapata consistently earns high scores and accolades from multiple publications across its multiple wine lines and was recently rated the number one "most admired" wine brand by Drinks International.
Rob Field, State Manager, Winebow; Laura Catena, Owner, Bodegas Catena Zapata and Jeff Juliano, District Manager, Winebow.
David Wagner, Sipstirs Fine Wines; Monica McCall, Kindred Spirits; Rob Hall, New Canaan Wine Merchants; Gabriela Carbonetti, Val's; Rob Field, State Manager, Winebow; Jeb Fiorita, Val's; Ann Marie Sgori, Catena Task Force; Pablo Piccolo, Catena; Neal Balkun, Stewart's Spirits; Laura Catena; William Kraypohl, Larocca's Country Wine and William Miller, Harry's Wine.