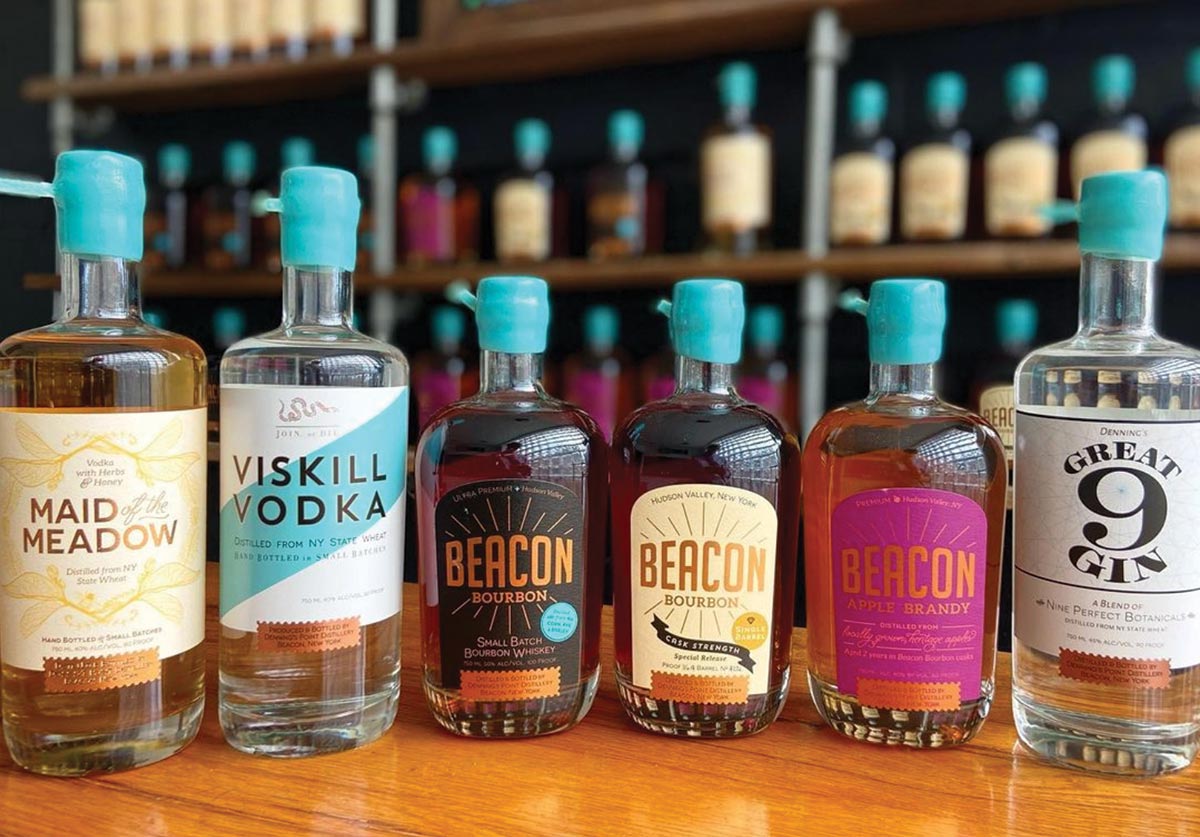 The team from Winebow took a fall trip to Beacon, New York where Dennings Point Distillery is located. The newest spirits additions to the Winebow portfolio, Denning's Point Distillery blends the rich history of the Hudson Valley with the finest locally grown grains and the best of the region's talent to craft award-winning spirits. New are its Beacon Bourbon Cask Strength, a straight bourbon whiskey with a complex and nuanced flavor profile; Beacon Bourbon Small Batch, aged for four years in premium charred white oak barrels; Maid of the Meadow, a reflection of the abundance of the Hudson Valley made with wild herbs and wild honey infused with a wheat based spirit; Beacon Apple Brandy, featuring one of New York state's finest agricultural products: fragrant, delicious apples, which are distilled into a premium brandy and aged for two years in Beacon Bourbon casks; Great 9 Gin, which honors the original land patent for which it was named — the Great Nine Partners' Patent — and represents the nine fragrant and exotic botanicals that infuse the spirit and Viskill Vodka, an exceptionally smooth vodka of the highest quality. Distilled from New York State Winter Wheat.
All with Winebow except where indicated: Dan Fenyo, Head Distiller, Dennings Point; Jonathan Norwich; Luigi Conte; Brendan Welsh; Rob Field, State Manager; Steve Cole; Emily Welch; Tom Belcher; Tony Lombardozzi; Jeff Juliano, District Manager and Susan Johnson, Owner, Dennings Point Distillery.
Dennings Point Distillery's Maid of the Meadow, Viskill Vodka, Beacon Bourbon Cask Strength and Small Batch, Beacon Apply Brandy and Great 9 Gin.