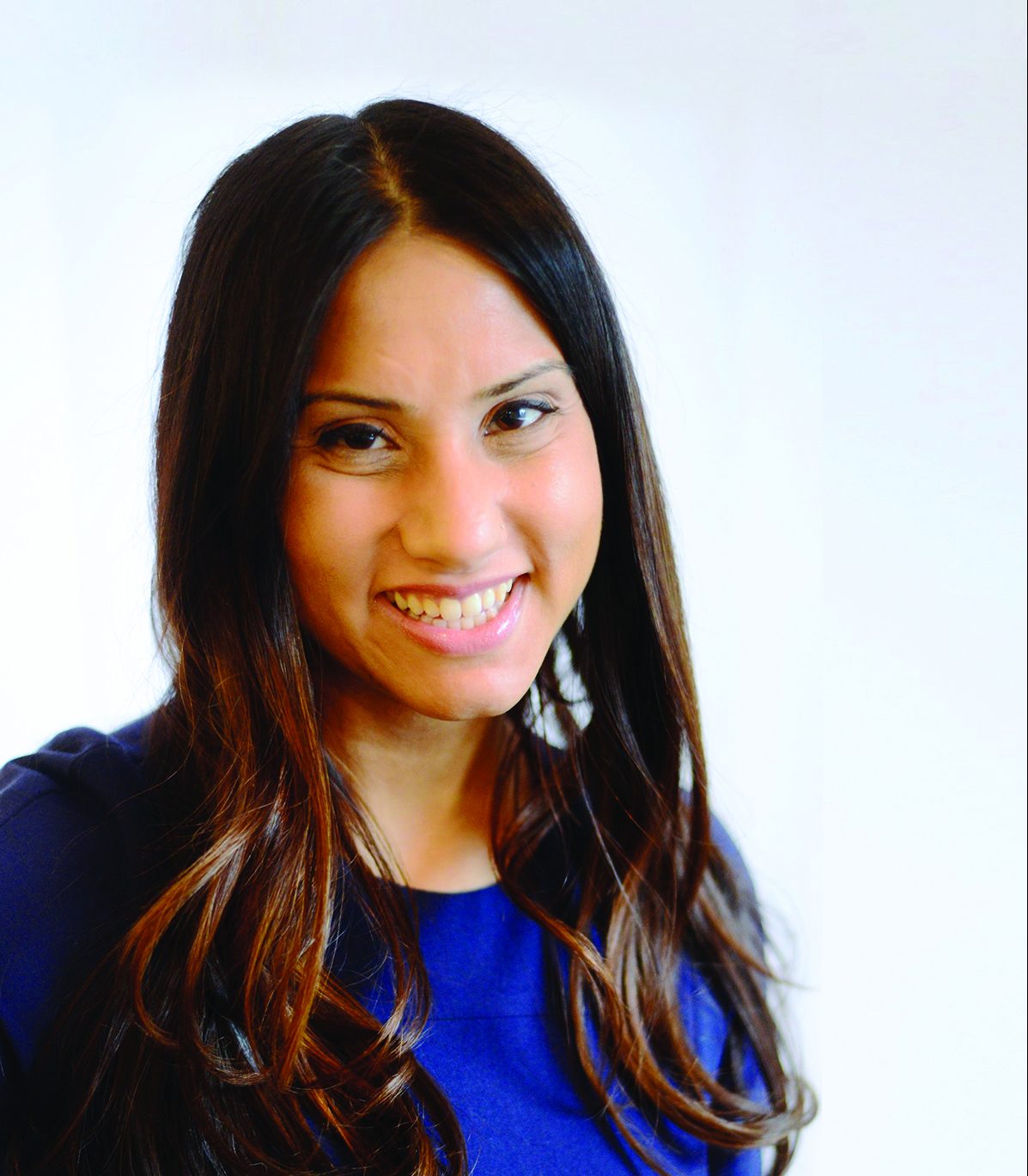 A Wider Whiskey Demographic

Sona Bajaria, VP Marketing for Pernod Ricard, is taking Whisky in a bold, more inclusive direction
By Kristen Bieler
---
In 2017, Pernod Ricard tapped Sona Bajaria to lead—and evolve—The Glenlivet, in addition to many other of the company's super-premium whisky brands. Young, female, and a first-generation American of Indian descent, Bajaria defies the image of the typical Scotch drinker. Which is exactly why The Glenlivet is on fire right now.
Kristen Bieler: You are the first female to occupy this position at Pernod Ricard. Were you surprised when PRUSA selected you to run the company's most important Single Malt?
Sona Bajaria: Yes and no. I had been with the company for over five years and was the first woman to lead the Jameson brand. When we went through a restructuring, the leadership here felt I was a better fit for The Glenlivet and our premium Irish whiskey portfolio. It was such a pleasant surprise.
Being a first-generation American from an immigrant family—my parents moved here from India in the 1960s—I do bring a very different perspective which I believe helps open a lot of new doors for our brands. Pernod Ricard is a company committed to bringing people together and making progressive, positive changes. The more points of view in the room, the better our brands will perform.
KB: Has it been a challenge to be the first woman in this role?
SB: Not as much as people might assume. I learned early on from my mentor, Anna Malmhake, CEO of The Absolut Company, who is based in Sweden, that it's never a female conversation; it's a leader conversation, which really moves the discussion to a different place. When we project leadership qualities, people perceive us differently. My counterpart in London who leads The Glenlivet globally also happens to be a woman and, interestingly, when we collaborate or debate, gender never seems to come up; it's all about how we are going to grow this brand together.
KB: Your goal is ambitious: to change historical perceptions of the Single Malt category and bring in a much wider, more diverse audience. How does this translate in your actual go-to-market approach?
SB: It requires a fundamental shift in mind-set. For example, when my team and I stepped into this brand two years ago, we questioned why we only activate The Glenlivet around Father's Day. Maybe Mom doesn't want flowers again for Mother's Day this year?
As the single malt category leader by volume, we really wanted to be the leader in changing the way this category is viewed—cigars, dark leather sofas, white men—and speak to a much more diverse audience. It's been gradual, but it's working.
KB: The Glenlivet's Founder's Reserve, launched two years ago, has been an important recruitment tool for women. Why had it resonated so powerfully?
SB: We created Founder's Reserve as a gateway to Single Malt. It's a non-age statement Single Malt with a slightly rounder, more approachable taste profile and a lower price—$35 compared to $45 for The Glenlivet 12-Year Old. It's packaged in an inviting color and we are seeing consumers coming in from outside the category to try it. It's been amazing—distributors are reporting 40%-60% growth every month in some markets. Women account for 27% of Single Malt consumption, but for Founder's Reserve, they make up 55% so it's really opened up the brand to a new demographic.
KB: Activation for Founder's Reserve is also quite non-traditional; you are really reimagining where, how and by whom Single Malt is consumed and challenging old stereotypes.
SB: Absolutely. We want to make The Glenlivet fresher and bolder; we want to showcase versatility and make it fun. While Founder's Reserve is a great sipping whisky, its smooth style lends itself perfectly to consuming it in different and unexpected ways." For example, we've created The Glenlivet Piña Colado for many events. We partnered with Fat Ice, an icemaker in Texas, which made customized, creative ice shapes for The Glenlivet Scotch & Soda promotion, and worked with Humphry Slocombe Ice Cream to create The Glenlivet Ice Cream.
At our Founder's Reserve events, we bring in a large "Garnish Wall" full of all different herbs like elderflower, basil and mint, and people can choose whichever they like to customize their own drink. It's visually stunning and Instagramable, and a fun, fresh contrast to the stuffy image people have in their minds about Single
Malt whisky.
KB: Is Pernod Ricard concerned about the risk of alienating the traditional Glenlivet drinkers?
SB: We've been extremely careful to retain the history and the heritage for The Glenlivet, but of course, with any brand evolution, you will have people that ask questions and resist change. It's a bold move yet we think we can bring along our core consumers on this journey and remain the category leader. It's not the whisky in your grandfather's cellar anymore—it's the bottle that should be brought to the Thanksgiving table for everyone to enjoy. We are hopeful that our core consumers will agree with that.
KB: Ironically, last year your team launched Beefeater Pink, a strawberry-flavored gin which appears geared to a traditional female audience.
SB: It's been very interesting because right now pink is on-trend across gender lines, so we have seen Beefeater Pink resonating with a lot of men. We partnered with Victoria's Secret Fashion Show After-Party and Serena Williams's clothing line. It's no longer the days of blue-is-for-boys and pink-is-for-girls. There is so much more fluidity which makes it a great time to be in the spirits industry.
---
Sparking Fresh Conversations & New Perspectives
The Glenlivet brand has been especially active in gender-minded social responsibility activations. The Glenlivet "Conversations for Change" program in November 2018 honored Lisa Borders, CEO of Time's Up. "Her message was about the importance of dialogue and bringing everyone to the table, which is exactly what we are trying to do with this brand," says Bajaria. The Glenlivet also sponsored The United State of Women Summit in L.A., launched by Valerie Jarrett, of the Obama Administration and partner in the Forbes Women's Summit. "We know we are just a whisky, but we want to do our part to put the spotlight on the people and organizations creating positive conversations and change. It's less about a product conversation than it is about who are we associating ourselves with by sharing a sip together. That is the power of a brand."