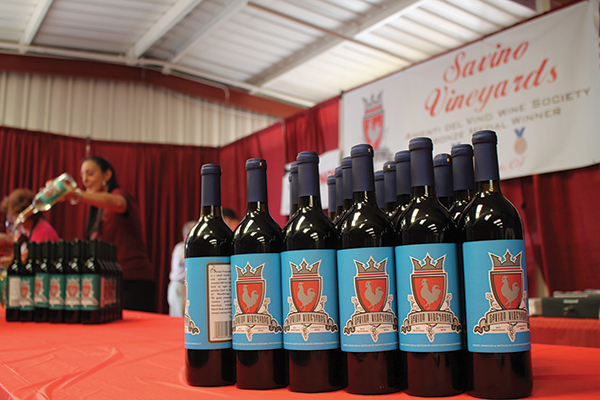 The Connecticut Wine Festival was held at the Goshen Fairgrounds on July 23-24. Festival visitors sampled wines from Connecticut vineyards, attended wine seminars and shopped local artisans during the two-day gathering. The Connecticut Wine Festival is part of the Connecticut Wine Trail Passport Program.
Participating vineyards included Bishop's Orchards Winery in Guilford, DiGrazia Vineyards in Brookfield, Holmberg Orchard and Winery in Gales Ferry, Hopkins Vineyards in Warren, Paradise Hills Vineyard in Wallingford and Priam Vineyards in Colchester, Savino Vineyards in Woodbridge, Sharpe Hill Vineyards in Pomfret, Sunset Meadow Vineyards in Goshen, Taylor Brooke Winery in Woodstock, White Silo Winery in Sherman, Jones Winery in Shelton and Jonathan Edwards in Stonington.
Presenters of the wine seminars held during the event included Renee Allen, Founder and Director of the Wine Institute of New England, on Saturday, and Laureen Guerriero, the Wine Educator of WineTimeCT on Sunday. Festival Manager Sherrie Palmer said approximately 5,500 people attended the eighth annual wine festival.