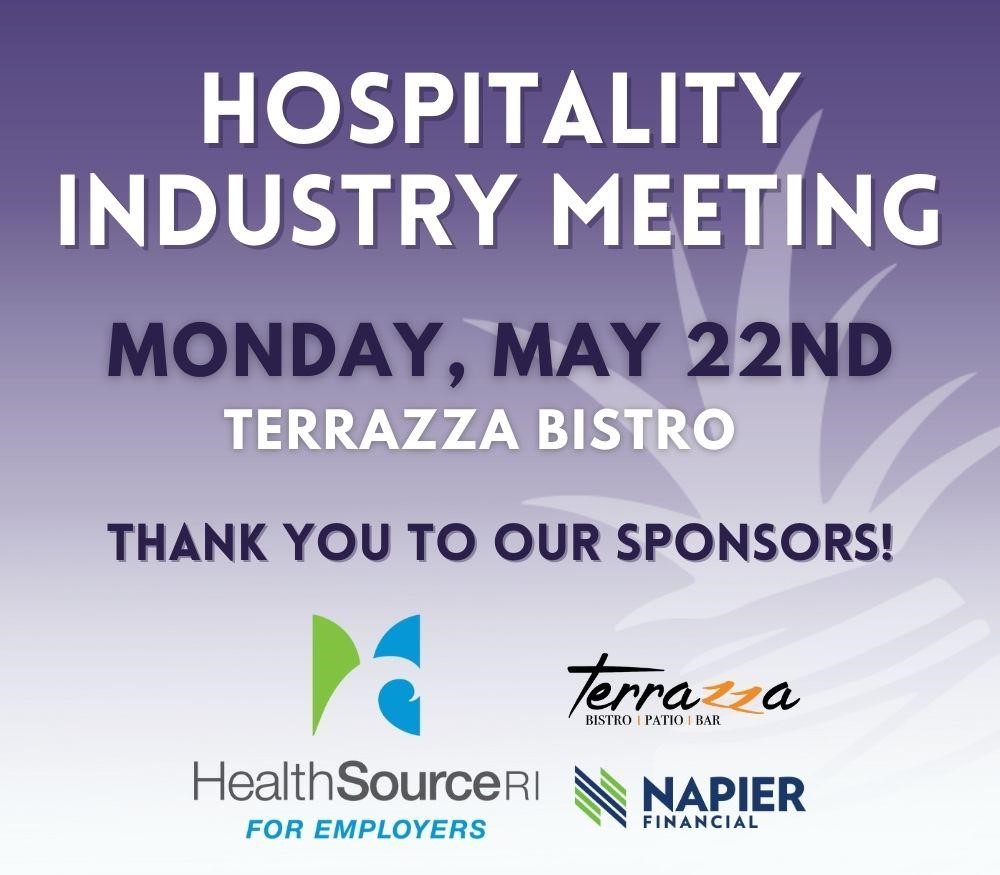 WHAT: The RI Hospitality Association (RIHA) will host a hospitality industry meeting at Terrazza Bistro on May 22. Led by representatives from Health Source RI for Employers and Napier Financial, the event will give trade guests a mid-session legislative and industry update and inform them on how the legislation will affect their businesses and what they can do to boost employee recruitment and retention, followed by a cocktail reception. This event is free for RIHA members, however you must pre-register to attend. Members are encouraged to bring a non-member friend, registration also required.
WHEN: May 22, 2023, 2:00 PM – 4:00 PM
WHERE: Terrazza Bistro, 645 Douglas Pike, Smithfield, RI.