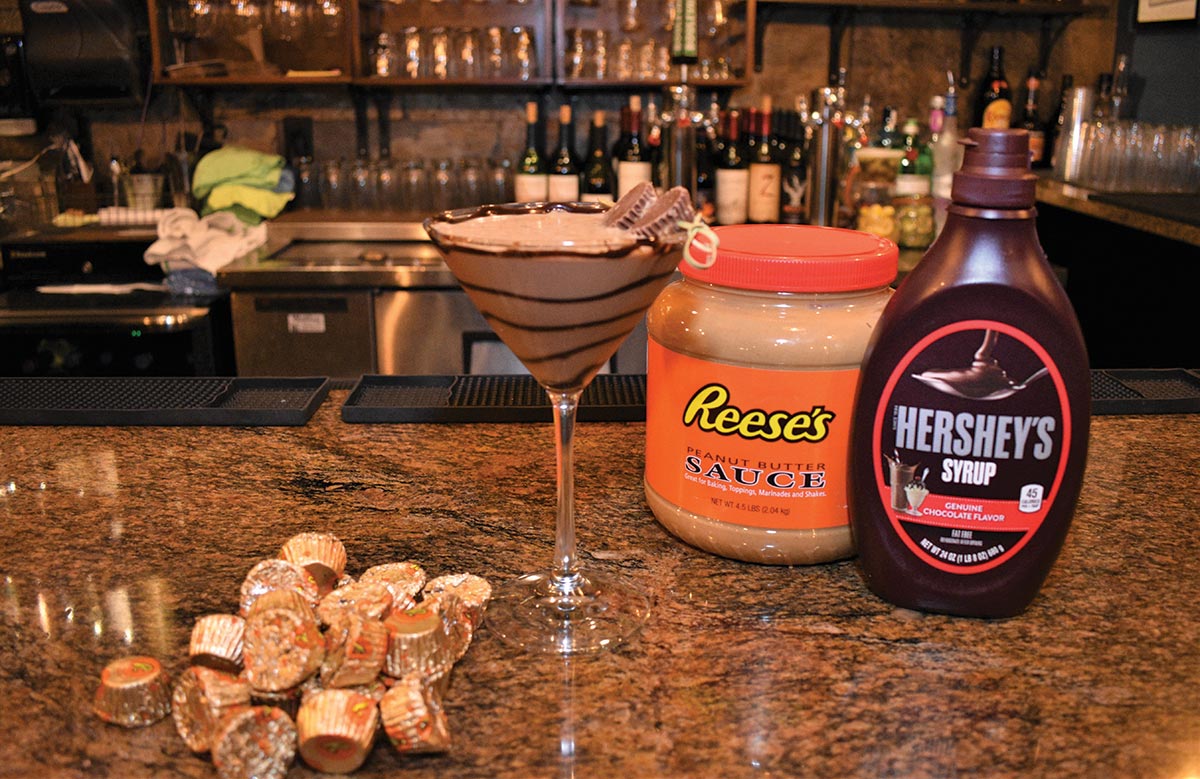 50 West
50 West Main Street
Plainville, CT
Located in Plainville's historic downtown section in a revamped space, 50 West offers guests creative takes on American comfort food to be paired alongside a fun, ever-changing seasonal cocktail list. With a casual ambiance, 50 West offers both indoor and heated, award-winning outdoor dining to enjoy its appetizers, sandwiches, salads and entrees alongside a diverse wine list that features selections from a mix of popular and boutique wineries, with a showcase wine on the menu called Patrick's Pick, from Owner Patrick Miceli. Beer is available by the bottle or on tap, with niche Northeast craft breweries to top-selling national and imported beer brands.
Bartenders: Alicia Janelle and Jamie Bichun
Cocktail: Reese's Peanut Butter Cup Martini
Ingredients:
» 2 oz. DeKuyper Crème de Cocoa
» 1 oz. Half-and-half
» 2 oz. Skrewball Peanut Butter Whiskey
» .75 oz. Hershey's Chocolate Syrup
» 1½ scoops Reese's Peanut Butter Sauce
» Smucker's Chocolate Flavored Syrup for garnish
» Reese's Peanut Butter Cups for garnish
Method: Drizzle Smucker's Chocolate Flavored Syrup around the inside of a martini glass. Combine all ingredients in a shaker with ice. Shake until combined and pour into a glass. Garnish with several peanut butter cups on a toothpick.
When creating the cocktail, a group effort by the team at 50 West, Bichun said, "We wanted to put something together for fall, something that is a comfort food, so I thought what's everybody's favorite candy? Reese's. We trialed and errored it until it literally now tastes like a liquified Reese's Peanut Butter Cup." Of its October launch, she said, "It's been our bestseller for a little over a week now."
Showcase your venue and cocktail recipe. Contact sara@thebeveragejournal.com with your twist on a classic or signature offering.