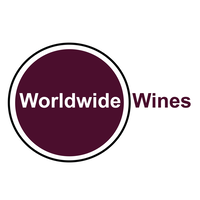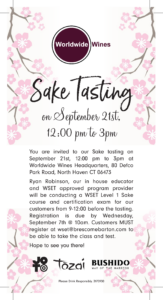 WHAT: Worldwide Wines will host a sake tasting for trade professionals on Sept. 21 at its headquarters in North Haven at noon. Prior to the tasting, Ryan Robinson, position, Worldwide Wines, will conduct a WSET Level 1 Sake course and certification exam for trade members from 9:00 AM to noon. To take the training, customers must register at wset@brescomebarton.com by Sept. 7.
WHEN: Sept. 21, 2022
12:00 PM – 3:00 PM
WHERE: Worldwide Wines
80 Defco Park Road
North Haven, CT.