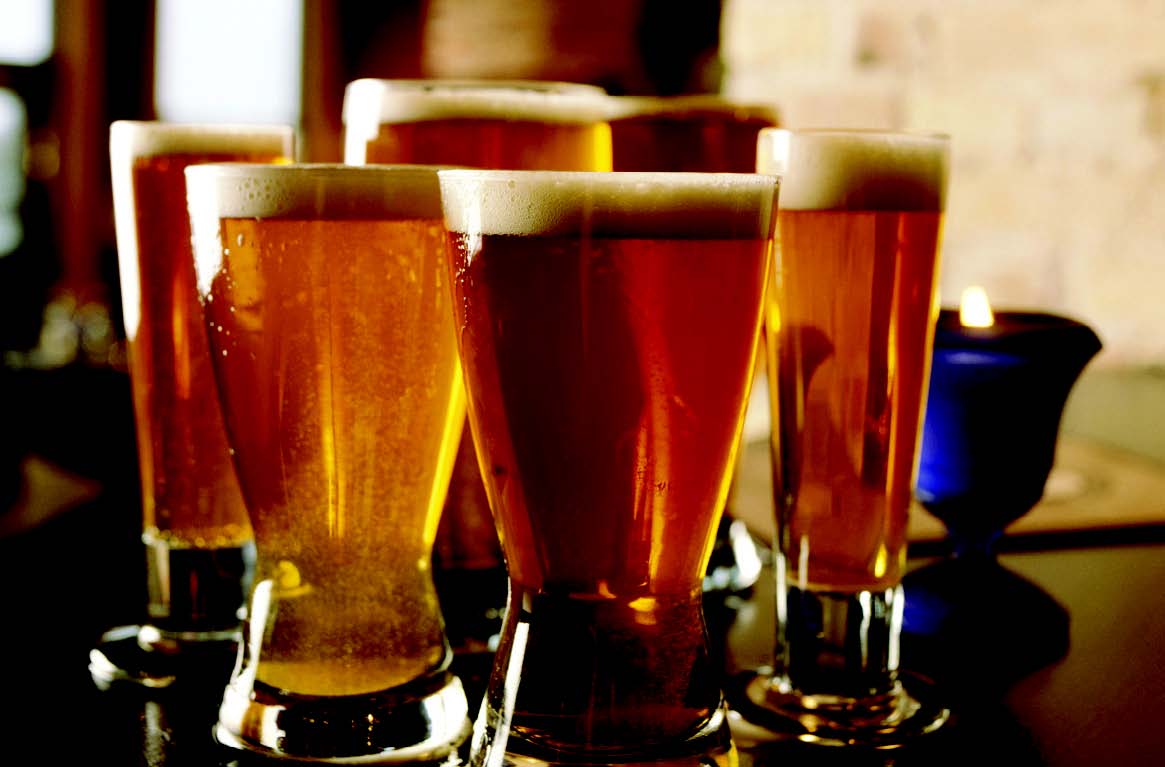 By Jack Kenny 
Trying to visualize 4,600 breweries and all the different beers they produce is a dizzying effort, and also impossible. But that's how many breweries we have in the United States. That reality is celebrated daily and nightly by consumers who can't get enough craft beer. If ever there was a beer heaven, it is here now.
But we are retailers and our views differ from those of consumers. We are up against the shelf-space wall, the tap handle wall, and for some time now we have been letting our industry partners – the distributors and the brewers – hear about it. It isn't beer heaven. Benj Steinman, publisher of Beer Marketers Insights, coined the perfect word to describe it: "SKUmageddon."
Pundits and prophets have been waiting for 2016: For the first time in many years, sales of craft beer have slowed. For the first six months, growth was at 6.5%, last year it was 17%. We won't have big-picture numbers for a few more months, but we know this much — it's not the little guys who are feeling the downturn. It's the big ones.
Anna Brigham blogs for San Diego's Thorn Street Brewery and she summed it up in a recent post: "When was the last time you were in a craft beer bar in San Diego and ordered a Sierra Nevada Pale Ale or a Sam Adams? The answer to this question has a direct impact on the lag in craft beer sales." (There are 130 breweries in the greater San Diego area.)
Sam Adams, Sierra Nevada and New Belgium each have reported drops in sales performance. So have Shock Top (AB-Inbev) and Blue Moon (Coors). It's been calculated that if you remove the latter two from the equation, the 6.5% growth would rise to 8.9%.
In its third quarter report, Boston Beer reported declines over nine months for its Samuel Adams, Angry Orchard, Coney Island and Traveler brands. Twisted Tea and the new Truly Spiked & Sparkling saw increases. Angry Orchard Crisp Apple, which was on a tear in recent years, dropped 16.4% in volume, while Sam Adams seasonal brews declined 16.4%. Boston Lager, the flagship beer, is down 8.8 percent.
Jim Koch, the company's founder and chairman, said, "We saw a further slowdown in growth across the craft brewing industry."
Change is inevitable. Cool heads understand what's happening in 2016 because slower growth is a natural part of category maturation. "With more breweries comes more competition as craft beer takes hold of mainstream retail channels," said Brigham. "Yes, we had a few years of double digit growth, but as an industry matures it's normal for that extreme growth to slow down."
Craft beer isn't the only segment with drooping numbers. The big ones – AB-Inbev, Coors, Miller – all are watching the markets change as consumer tastes shift. Quite a few people in the beer business, along with millions of craft beer fans, are voicing discomfort at the recent surge in acquisitions of small regional breweries by the giants. But hey, that's called capitalism. The big guys might be upsetting the so-called purity of the craft movement, but they are trying to maintain profit and share in a wobbly marketplace. Those who are troubled by it are free to patronize the other 4,597 brewers.
Carlos Brito, the CEO of AB-Inbev, made a comment last month that caused a lot of folks in the craft world to set dumpsters on fire. During an earnings call he speculated that consumers might one day "get a bit tired of so much choice." That prompted Brewers Association CEO Bob Pease to wonder, in print, what Brito was drinking. Pease called the comment "a hypothesis being willed into existence for the greater good of one brewery."
I can appreciate the umbrage, but Brito's comment was just one phrase in a two-minute response to a question in which he addressed wholesaler and retailer pushback on the amount of craft SKUs they are able to carry, according to a report in Brewbound. "Customers began to realize some time ago that there's a large assortment," Brito said. "There is only so much shelf space that you can share and cold box that you can split."
He's right about that. Whether consumers will tire of the endless choices among beers, perhaps we'll get a sense of that in 2017.
Jack Kenny has been writing the Beer Column for The Beverage Journal since 1995. Write to him at thebeercolumn@gmail.com.