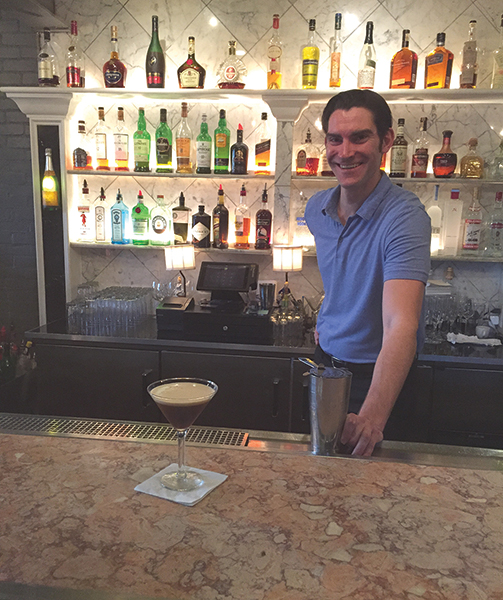 Al Forno
577 South Water Street
Providence, RI
The Italian restaurant serves classic dishes re-crafted to reflect the produce of New England's farms and waters, such as Dirty Steak with Hot Fanny Sauce and Clams Al Forno, alongside Italian wines and Italian-inspired cocktails.
Bar Manager: (Pictured) Sasha Spoerri
Cocktail: Sicilian Digestivo
Recipe: Mix over ice:
One shot espresso
1 oz. Tia Maria liqueur
1 oz. Fernet-Branca
Shake vigorously over ice to create a fluffy crema. Strain into a martini glass..
"With strong overtones of coffee and botanicals, this drink packs a surprisingly complex flavor profile, considering its simplicity," said Owner Johanne Killeen. "We love the structure of a meal in Italy. It is not a 15-minute quick bite, but rather a relaxed multi-course affair with plenty of wine that can last three hours. After an antipasto, a little bowl of pasta, a main course and salad however, a good digestivo is a great idea."