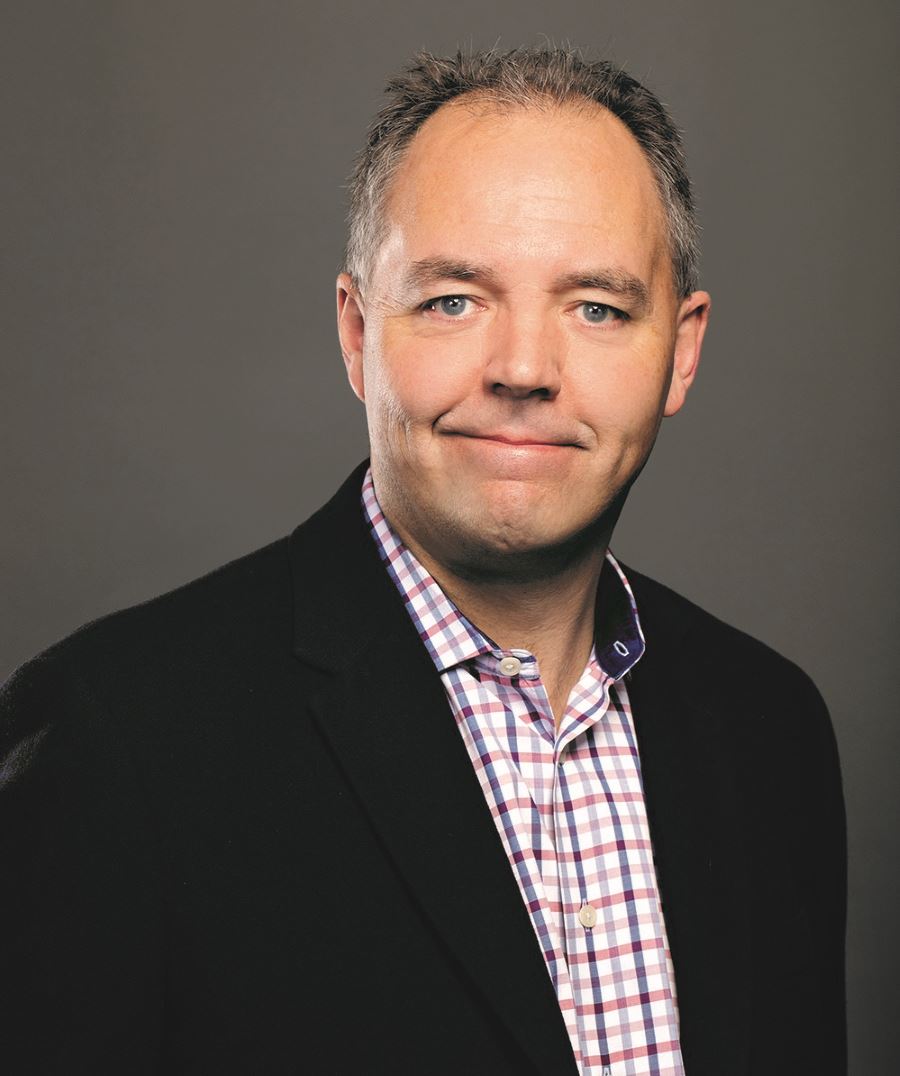 An interview with Chris Stenzel, President, Wine & Spirits Division, Constellation Brands
By Kristen Bieler
Few industry professionals are as well-rounded as Chris Stenzel. Across two decades, Stenzel has specialized in beer, spirits and wine in the U.S. and the U.K. with executive roles at Allied Domecq, Beam Global, and Constellation, where he has been for the last decade. We sat down with him last month to get his thoughts on topics from Gen Z to cannabis to crossover brands.
On Cannabis
Beverage Media Group: Constellation has been making headlines for making a significant move into the cannabis industry, most recently with an additional $4 billion investment in Canada's Canopy Growth Corporation. How do you see cannabis vis à vis beverage alcohol?
Chris Stenzel: At Constellation, we talk about the three stool legs of the business: Spirits, wine and beer, and we believe cannabis will become the fourth leg to the stool. Our view is that this will be a $200 billion business globally. As legalization continues in the U.S., we see consumers choosing cannabis as an option in the relaxation space where we play, so it's complementary to our business. We will not be involved in the U.S. in any way until it becomes federally legal across all states, but there is a lot of consumer pressure to make that happen. There isn't good enough data available yet to determine if cannabis will eat into the beverage alcohol space or not, but there is no question it will be part of the consumption sector.
On Corporate Structure
BMG: Please describe Constellation's internal reorganization and how the company better reflects the marketplace.
CS: About nine years ago, we moved to a single selling division focused on selling all our wines and spirits. More recently, we saw the consumer trend towards premiumization accelerating, and the value segment pretty flat. Our wine portfolio ranges from $3 to $350 and how you sell across that price spectrum is really different. We restructured our selling division into three separate divisions: One for fine wine—everything over $35; a core team for the rest of the wine portfolio; and a team dedicated to spirits. We now think about our portfolio in three different ways and interface with the consumer and retailer differently as a result.
We also think about our portfolio differently across our distributor network too. For example, in New York, we have a Constellation-dedicated division, but our fine wine portfolio is in the Lauber division because that team has the fine wine skills we need.
BMG: With the ongoing consolidation at the distributor tier, is it becoming more critical for Constellation to have dedicated selling divisions?
CS: It's really important for us that we have distributor partners who are focused on our business. Creating a dedicated sales division shows us that our portfolio is a true priority. We have even implemented this structure in more complicated, franchise states.
On Brands & Branding
BMG: Constellation has made some pretty high-profile acquisitions in recent years. What do you look for in a brand?
CS: Acquisitions are definitely in Constellation's DNA. Opportunities for us always start with the consumer and I think we have a very good understanding of where consumers are going and what they are interested in. Acquisitions allow us to take advantage of somebody else's great idea; someone who has successfully identified an opportunity and incubated that idea to a certain point.
Fortunately, our acquisitions have done extremely well. We've centered around the above-premium space with brands that are unique and highly individual; brands like Meiomi, The Prisoner and Charles Smith Wines. Most recently, we purchased High West Whiskey and it's growing over 30%, primarily on-premise.
BMG: You're also busy creating new-to-world brands. How do you approach innovation? 
CS: We've invested a lot in our Innovation Team, and they focus on the same criteria: What is the consumer doing? What do they want and how do they want it? We build a white space map to try to figure out where the consumer is. Our sensory team tastes through the competitive landscape to understand taste profiles and different price segments. Our Dreaming Tree brand has been incredibly successful, as well as our 7 Moons line of wines.
A lot of our innovation centers around flagship brands we have acquired. The Prisoner, which we bought in 2016, is a great example: The flagship red blend at $47 does extraordinarily well and we introduced The Snitch Chardonnay at $35, as well as Derange at $100. We are able to use our assets and some of our crown jewel vineyards and support these brands and create more value.
But we're very careful with line extensions; we want to stay clear on what the brand stands for. It didn't make sense to introduce rosés for all our brands, and the industry was flooded with new rosé. For Meiomi, as a Pinot Noir- and Chardonnay-led brand, it made sense to add a rosé. Meiomi also recently released a $25 sparkling wine which fits with that brand's identity.
BMG: You describe Constellation's Cooper & Thief as a "crossover" brand. Please explain.
CS: Consumers today are drinking across all three categories: Over 50% consume at least two categories—often at the same location and in the same glass. It makes sense that beverages should cross categories too. Our Cooper & Thief brand has a Sauvignon Blanc aged in tequila barrels and a red blend aged in bourbon barrels. Cooper & Thief is now the second best-selling super luxury red blend. It also provides opportunities for our distributors to cross-merchandise, displaying Cooper & Thief next to the bourbon section, for example.
BMG: You've tried similar innovation with the more traditional Robert Mondavi Private Selection brand as well. Has that succeeded?
CS: It has. Robert Mondavi Private Selection was getting tired, so we reinvigorated the label, upgraded the wine quality and provided a new reason for the consumer to buy in with Bourbon Barrel Aged Cabernet. Consumers responded really well so we introduced Bourbon Barrel Aged Chardonnay and Rum Barrel Aged Merlot, my personal favorite.
We're very focused on raising the position of the Robert Mondavi franchise and repositioning it back into the luxury space where it began as the heart of Napa Valley. His legacy can become relevant to the new consumer, while at the same time retaining traditional Mondavi loyalists.
BMG: How does Svedka, which Constellation purchased in 2005, manage to still grow?
CS: We continue to find new ways to ignite this brand. The recent launch of Blue Raspberry put Svedka on a new growth trajectory and we'll be unveiling more innovation in December. We are one of the few vodka players driving growth in what is an extremely crowded and competitive category.
We also have a new Chief Marketing Officer, Jim Sabia, who ran marketing for our beer business and was responsible for the incredibly successful Modelo campaign. It was true marketing, talking directly to the consumer, which I'm not sure has been done successfully in the wine and spirits business. He will be instrumental in helping guide our team to take Svedka to the next level.
On Beer & Spirits
BMG: How do you see Constellation's spirits business evolving?
CS: We have aspirations to become a bigger player in the spirits industry. It's going to take time, but we have made some significant investments recently, between High West Distillery and Casa Noble Tequila.
We'll be leveraging the skills of High West's incredibly talented Master Distiller, Brendan Coyle, to help us figure out how we can leverage our Canadian whiskey business. We have some phenomenal whiskey up there, including our Black Velvet brand, which plays in the value segment.
Tequila is another very exciting category right now, and while we have the ultra-premium position with Casa Noble, we're debuting Tequila Mi Campo this month at the $20-$25 price point, where the center of growth is. It will include a smooth blanco and reposado, both aged in Napa Valley wine barrels, sort of like Cooper & Thief, in reverse.
BMG: Given your background in beer, why do you believe the big brewers are struggling today?
CS: Traditional beer lost its way, I think. It didn't deliver in terms of flavor or authenticity. True imported beer has a sense of place and a story. Constellation's Mexican beer portfolio has a very different flavor profile and a very authentic story, which is why it works. Craft beer is working for the same reasons. Wine has this; spirits to an extent has this—that sense of place is what the consumer is looking for.
BMG: Is it an advantage being a Total Beverage Alcohol (TBA) player, with major holdings in beer, wine and spirits industries?
CS: Absolutely. First, we're playing in different consumption occasions, but our teams have insights into where consumption occasions match or overlap and this gives us distribution opportunities that other suppliers don't have. It allows us to consider how the consumer is evolving and spot trends earlier.
BMG: Wine consumption is beginning to level off after years of steady growth. Where do you see growth opportunities?
CS: The U.S. is the most profitable wine market in the world and per capita consumption is relative to many other developed countries still remains low. It is clear that per capita consumption has slowed, but value continues to rise which is driving the premium wine market.
What's working in the wine market is the over-$11 segment, sparkling, rose and big brands. If you look back 3 years ago, the top 10 brands accounted for about 45% of growth, 2 years ago they accounted for 55% of growth and this year it's expected to be more like 70%. And 7 or 8 of those brands have been the same ones for the last 4-plus years. It shows us that brands do matter to consumers and will continue to be growth drivers.
On Generation 'Z'
BMG: What consumer behavior does Constellation forecast for Generation Z, who follow the Millennials?
CS: The same trends we see with Millennials—a search for authenticity, drinking less, but drinking better—will apply to Generation Z, perhaps with the addition of a bigger shift to convenience. It's not just about what they want to drink but where and how they want to drink it. Convenience stores will become a bigger growth engine, like the new Amazon Fresh and Amazon Go stores. Grab-and-go formats, smaller sizes and cans will all continue to grow, we believe. Our Crafters Union cans have done really well.
Traditional on-premise will be pressured by on-premise being consumed at home, with the rise of services like UberEats. The Gen Z lifestyle will be more spread out and we need to make sure we provide wines that fit into those occasions. And if 1 in 7 consumers today is digitally influenced, I am going to bet that Generation Z will be triple that.