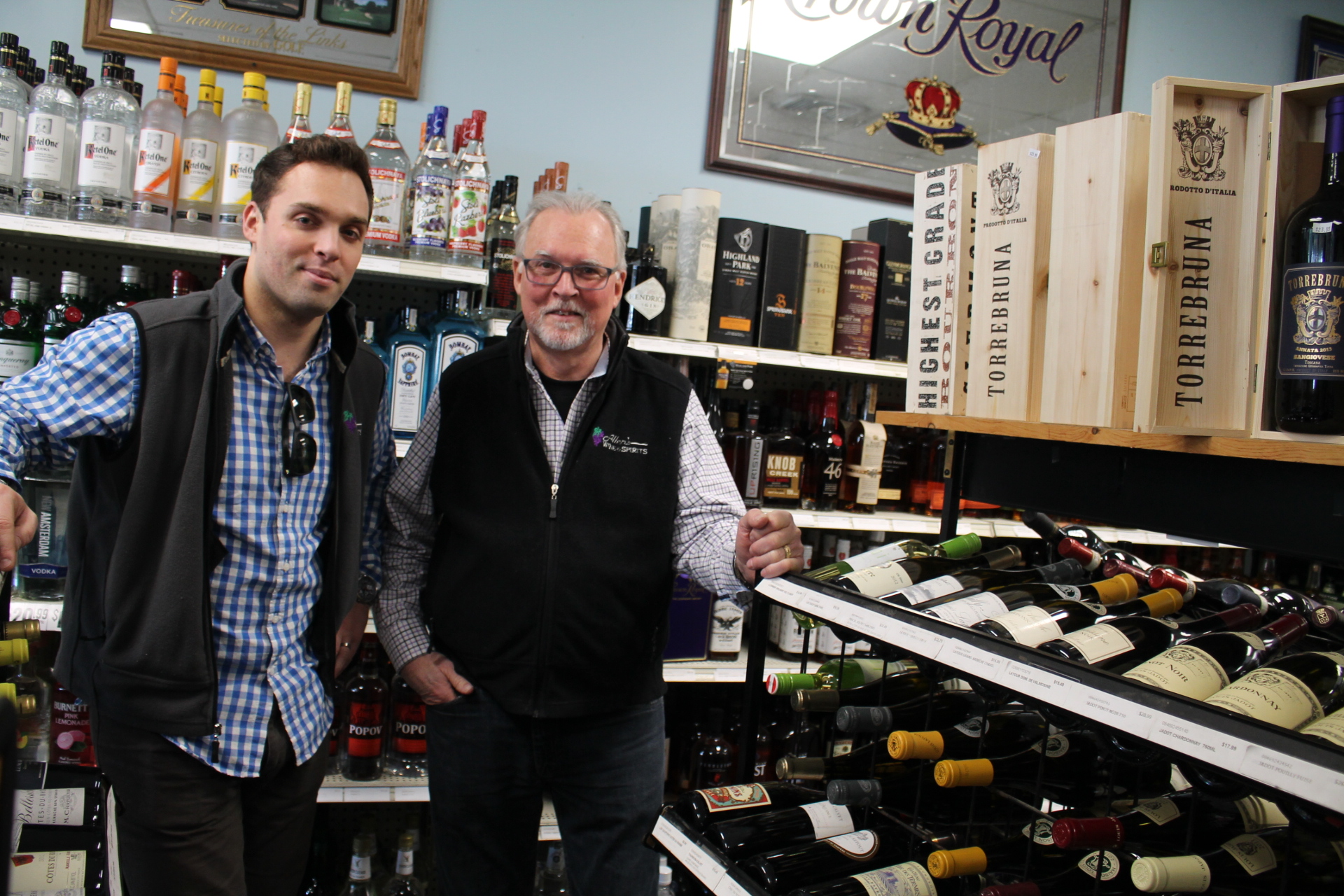 Allen's Wine & Spirits
3001 East Main Road
Portsmouth, Rhode Island
Square Footage: 2,400
Years in Operation: 25
By Savannah Mul
Allen's Wine & Spirits has customers from all over the Ocean State who travel for their variety and service. "[The success] is a combination of a lot of things," said store owner, Glenn Allen, "it's service, hospitality, being friendly, we're like a family here, and we have great products and loyal customers." In June, Allen's Wine & Spirits will be celebrating their 25th anniversary.
Alex Allen, Glenn's son, who serves as the events manager and partner, said they will be organizing a celebration to commemorate the success of their business and growth throughout the years. The anniversary will also see the beginning of a rewards program to give back to their loyal customer base.
When Glenn Allen started his business in 1991, he had prior liquor store experience, having worked at a retail location while in college. He saw the opportunity in the beverage alcohol retail business, changed his plans and applied for his own Class A license in Portsmouth, an area he felt had good population demographics and would serve customers conveniently on the main road.
Allen's Wine & Spirits staffs 10 employees and "all have a background in restaurant work, know alcohol safety procedures, are TIPS certified and know how to make a recommendation [for customers]," said Alex. "Every time we bring in new products, we train our staff on them to educate the consumer."
The store's sales are mostly driven by beer. Alex credits purchasing manager Brandon Lavigne, who for the past 10 years has been stocking the latest releases to satisfy the consumer demand for craft beer. Another trend Glenn has seen since he began in the business is the growth in rosé wines and red blends, of which they carry a large selection to keep up with demand.
"We're also seeing the younger generation developing their palette and purchasing [those] bourbons and whiskies," Glenn said. More specifically, he said domestic whiskey sales have been on the rise in his store because he sees more millennials buying USA-made products.
Aside from the retail end of the business, Glenn said about 15 years ago they extended outside of their brick-and-mortar location to build up the catering end of their business, serving as a liquor supplier for catering companies. With past experience working in restaurants and as a bartender in Boston, along with a business degree from Northeastern University, Alex facilitates orders with caterers, as well as arranges one-on-one consulting services for weddings and parties to coordinate a custom cocktail and beverage program. For the past 10 years, they have been working with Blackstone Caterers in Middletown. "Through good service we've kept them for that long," Alex said. "We have a great relationship with them."
In 2009, Rhode Island Monthly named Allen's Wine and Spirits to their "Best of Rhode Island" in the wine shop category. The local Portsmouth Rotary Club also recognized them as a "Business of the Year" and they have received accolades from the Newport Chamber of Commerce, as well as the Portsmouth Business Association. They also have been recognized by local police departments for promoting safe and responsible drinking and have worked with local nonprofits on fundraising events. Allen's Wine and Spirits also delivers special orders to a host of private clients in Newport.