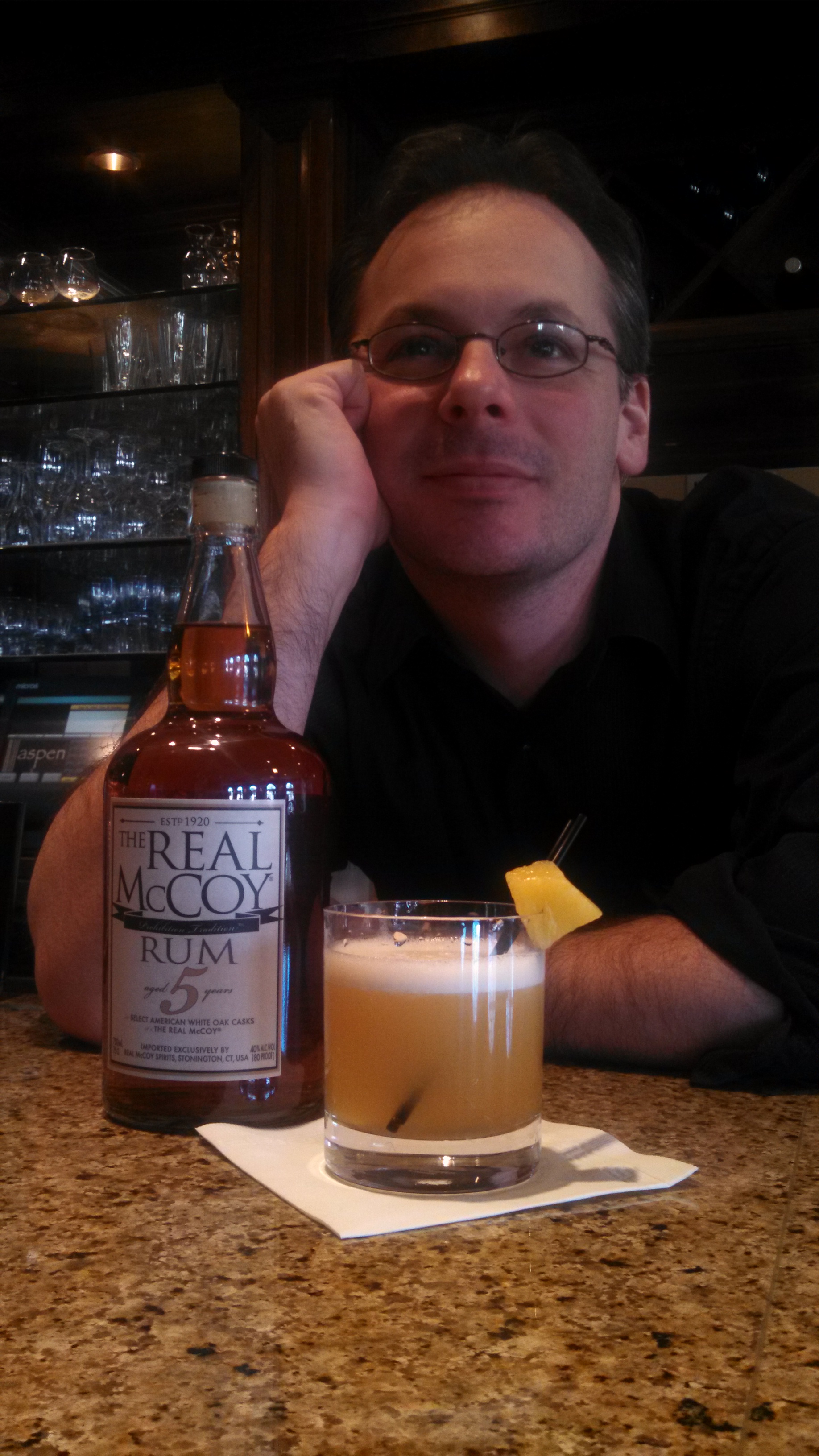 Latitude 41 at the Shipyard Tavern
105 Greenmanville Ave.
Mystic, Conn.
Located near the banks of the Mystic River, Latitude 41 offers a maritime vibe, American casual cuisine and supports local farmers.
Operations Manager: Anthony DeSerio
Drink: The Real McCoy Sour
Recipe:
1.5 oz Real McCoy 5-year Barbados Rum
1 oz. Demerara Sugar Syrup
1 oz. fresh pineapple juice
1.25 oz. pasteurized egg whites
Combine all in a mixing glass. Add ice and shake. Strain into your favorite chilled cocktail glass. Garnish with a fresh pineapple wedge.
"The drink tastes darkly tropical. Flavors of oak banana and coconut from the aged Prohibition-style rum," said DeSerio, who is also the Beverage Director for the Coastal Gourmet Group and President of the United States Bartenders' Guild Connecticut Chapter. "It's sweetened and co-mingled by ripe pineapple and unrefined sugar with a velvety texture. I'm sure I'm not the first to make this one—however, I probably am the first to make it post-Prohibition."