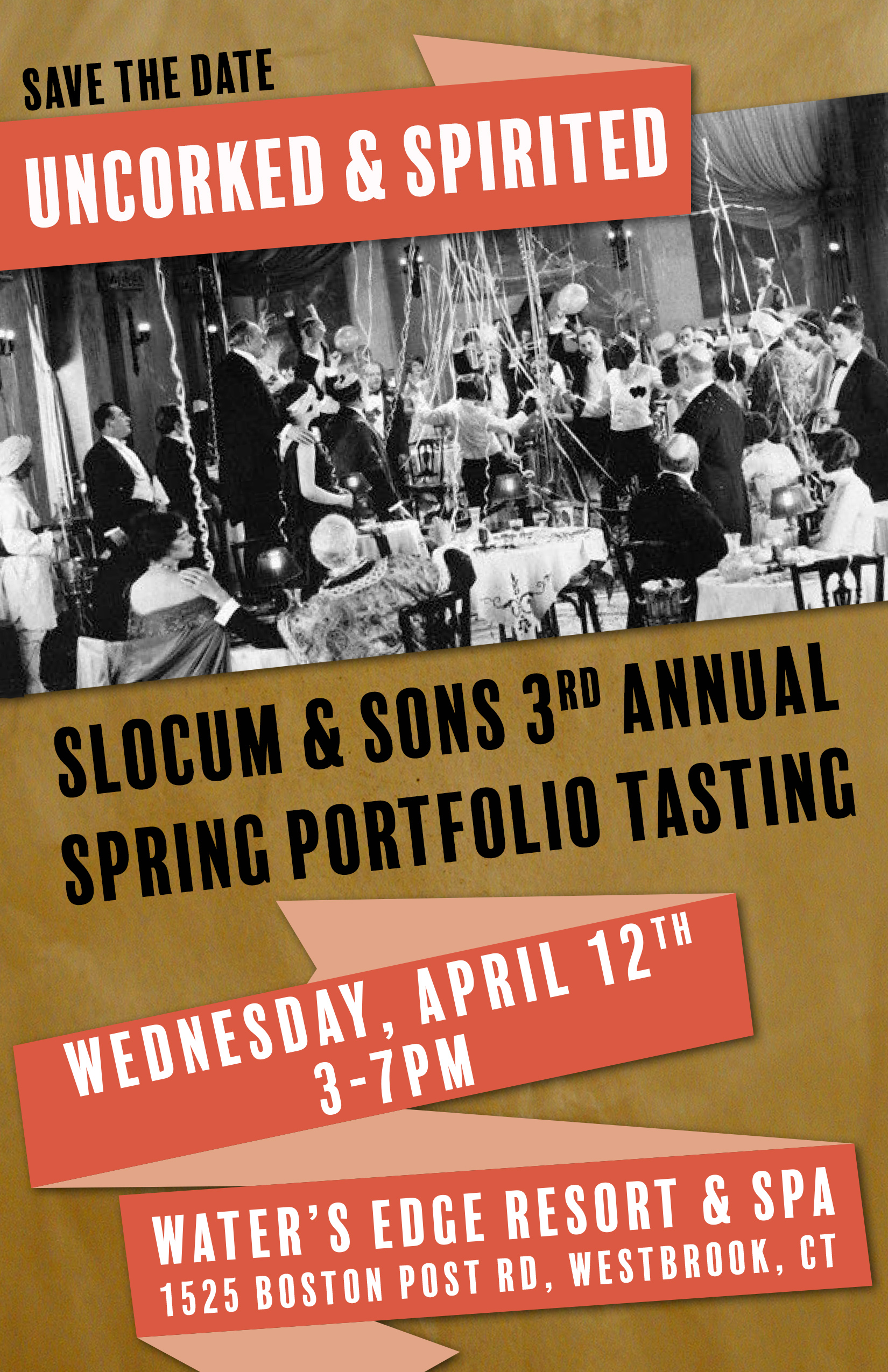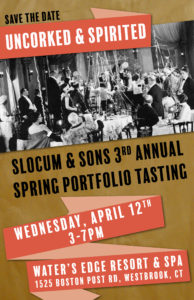 WHAT: Slocum & Sons presents "Uncorked and Spirited," its third annual spring portfolio trade tasting.
WHERE: Water's Edge Resort and Spa on 1525 Boston Post Road in Westbrook, CT.
WHEN: Wednesday, April 12, from 3 p.m. to 7 p.m.
This event is for trade only. For more information contact your sales representative.