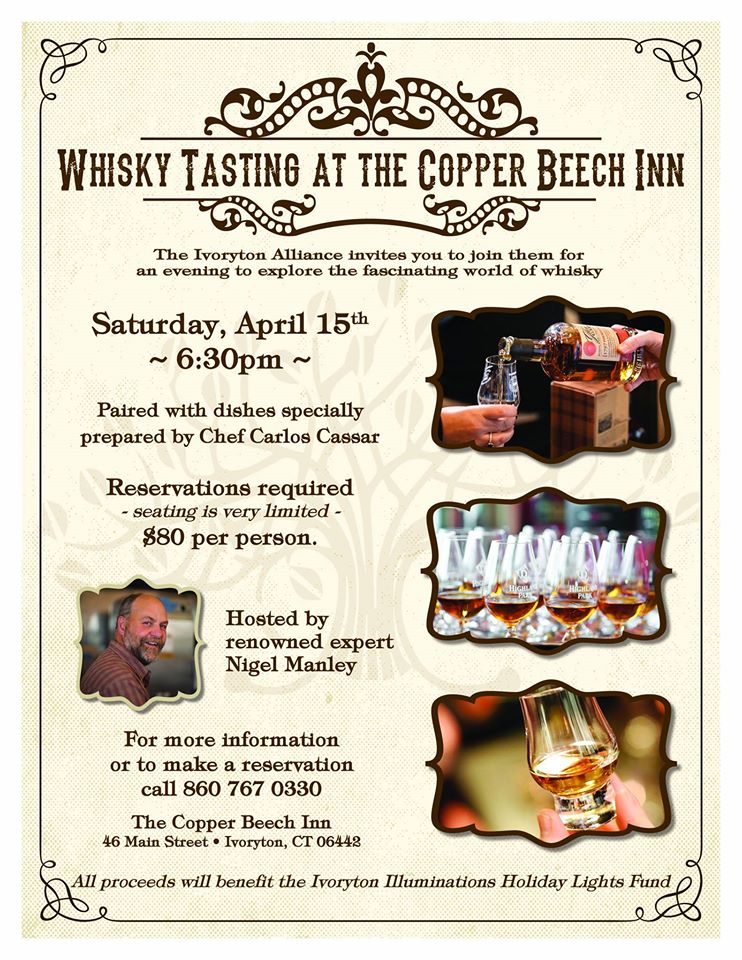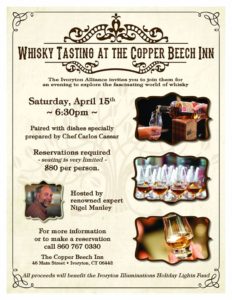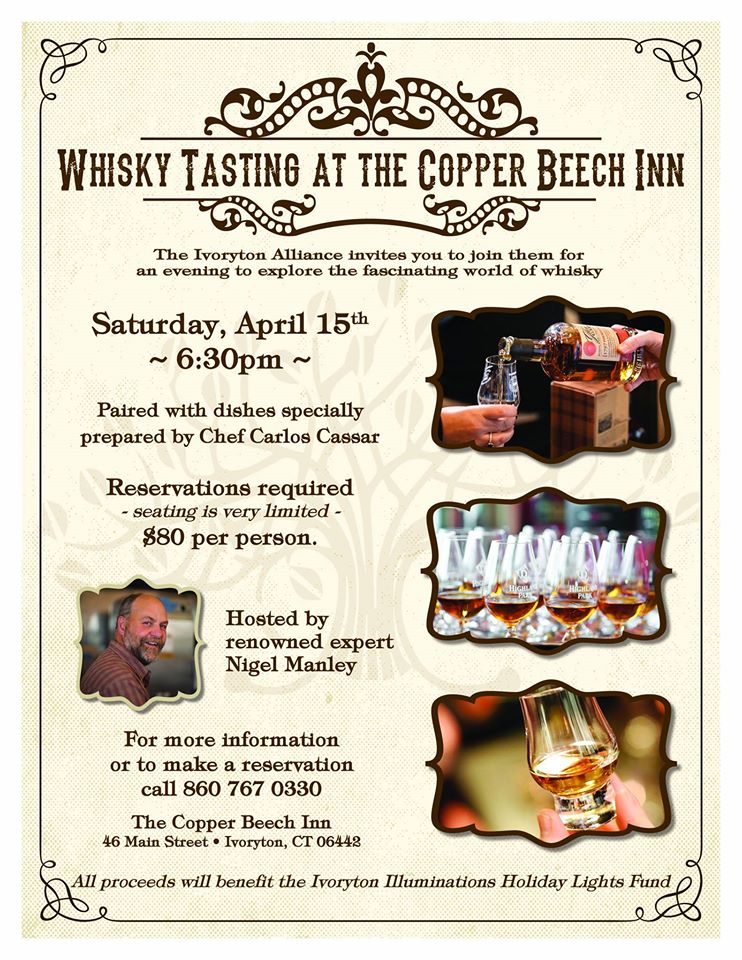 WHAT: The Ivoryton Village Alliance presents a Whisky Tasting at the Copper Beech Inn. Guest will enjoy food pairings, dishes prepared by Chef Carlos Cassar, with whisky tastes and education, hosted by renowned whisky expert, Nigel Manley.
Reservations are required and seating is limited; tickets must be purchased. For prices and reservations, call 860-767-0330.
WHERE: The Copper Beach Inn
46 Main Street
Ivoryton, CT 06442
WHEN: Saturday, April 15, 6:30 p.m.
All proceeds will benefit the Ivoryton Illuminations Holiday Lights Fund.