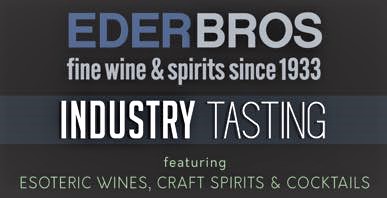 WHAT: Eder Bros. will host an industry tasting featuring wines, craft spirits and cocktails.
WHERE: Pequonnock Yacht Club
98 S. Water Street
New Haven, CT
WHEN: Monday, April 17, 2017

4 p.m. to 8 p.m.
Trade event. An industry night continues at 8 p.m. at Shell & Bones, located upstairs from Pequonnock Yacht Club.