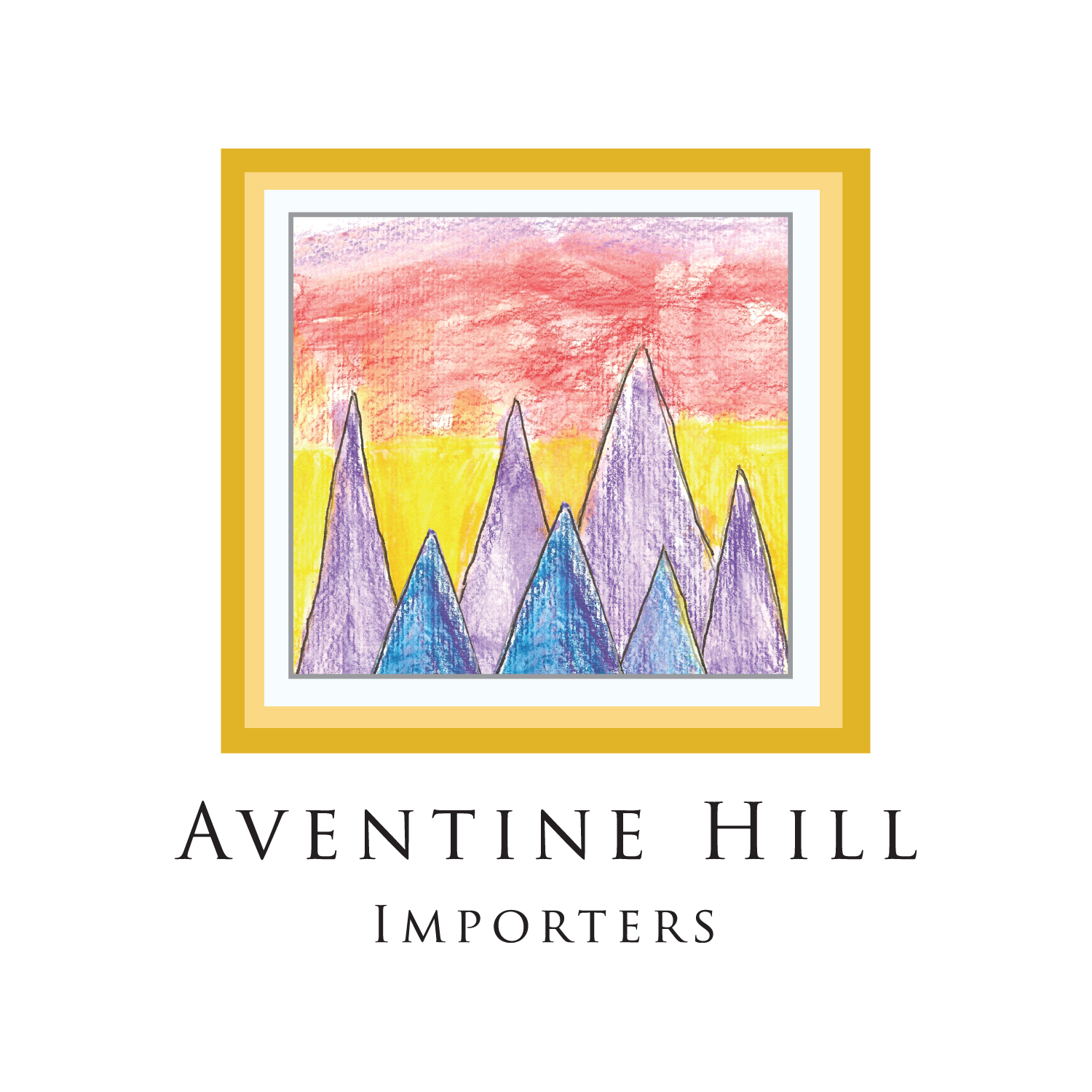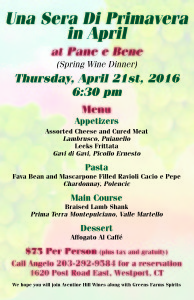 WHAT: Aventine Hill Wines, along with Greens Farms Spirits in Westport, will host a Spring Wine Dinner featuring a 4-course meal.
WHERE: The dinner will take place at Pane e Bene on 1620 Post Road East in Westport.
WHEN: Thursday April 21, 2016 at 6:30 p.m.
The tickets are $75 per person (plus tax and gratuity). For reservations to the event call Angelo at Pane e Bene at 203-292-9584. Click on the photo to see full menu offerings.