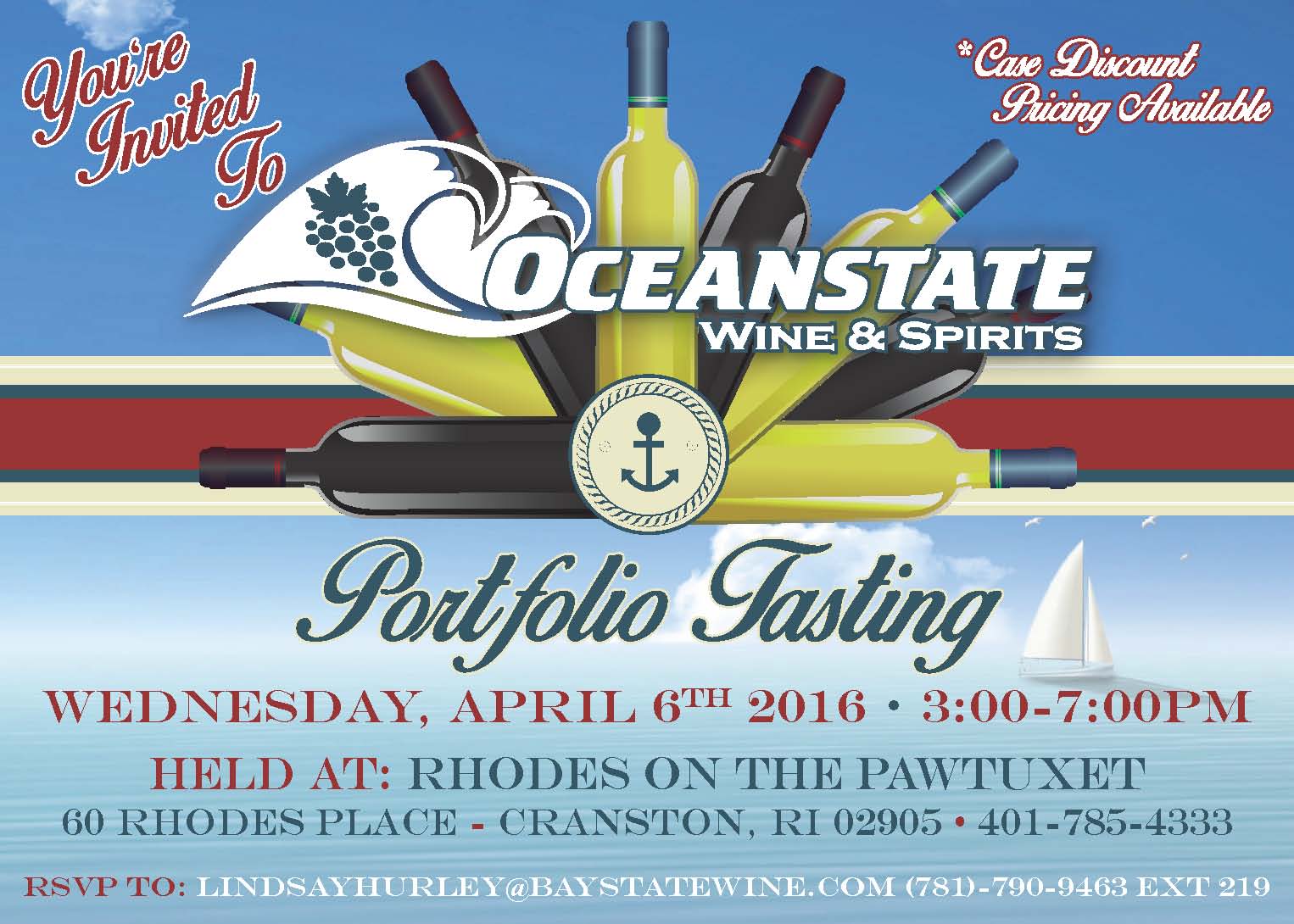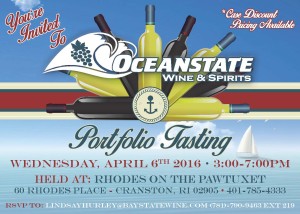 WHAT: The Oceanstate Wine & Spirits Portfolio Tasting
More than 30 tables featuring both spirits and wines from Oceanstate's portfolio will offer an opportunity to sample and learn about the brands, and more than 20 winery representatives will be on hand to speak with buyers.
WHEN: April 6, 2016 from 3 p.m. to 7 p.m.
WHERE: The tasting will be at Rhodes on the Pawtuxet on 60 Rhodes Place in Cranston.
Members of the trade should RSVP to lindsayhurley@baystatewine.com.