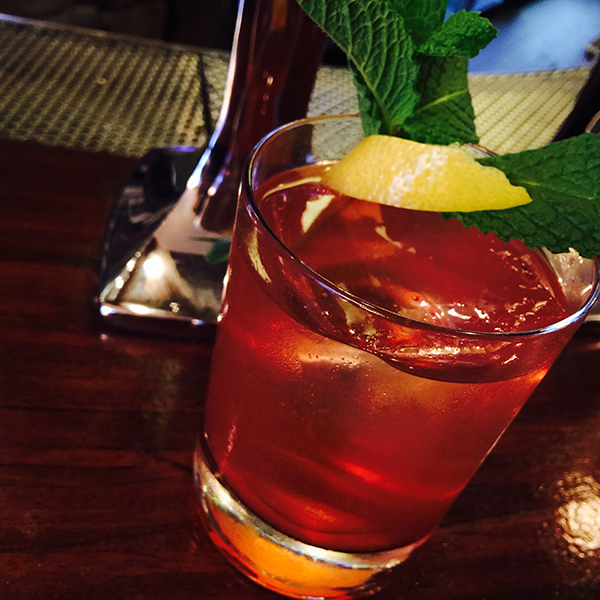 Arigna Irish Pub & Coal Fire Kitchen
507 Armistice Boulevard
Pawtucket, RI
Named after the village of the last working coal mine in Ireland, the pub takes inspiration from the hard-working reputation of their namesake. Arigna offers an Irish and sports pub menu, a coal-fired pizza oven, more than two dozen draught brews, a selection of Irish whiskeys, as well as creative cocktails.
Bartender: Michael Doherty
Cocktail: Coal Hearted
Recipe: Mix
2 oz. Bulleit Bourbon
1/2 ounce raspberry reduction
2 dashes Peychaud's Bitters in mixing tin with ice
"Spank" 3 mint leaves and add to tin. Stir. Double-strain into rocks glass with a formatted cube.
Garnish with lemon twist and mint sprig.
A hybrid between a raspberry Old-Fashioned and a Julep, the Coal Hearted is "light, crisp and refreshing, with just the right amount of sweetness," said Managing Partner Ryan Blaney.