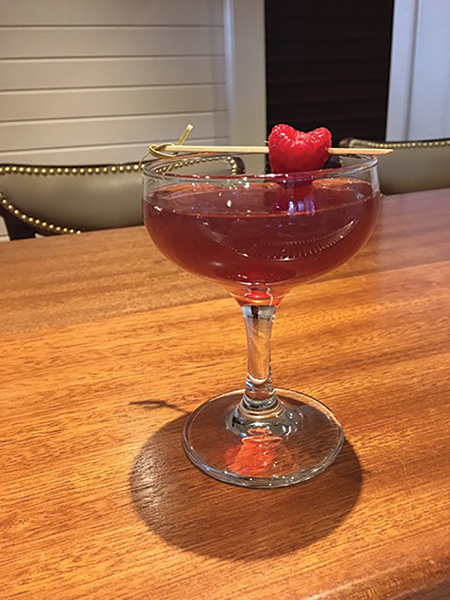 @ the barn restaurant
17 East Granby Road
Granby, CT
The contemporary steakhouse and wine bar offers small plates, seafood, a raw bar and of course, steaks. The bar features wines selected by certified sommelier and manager Matthew Blumenfeld, and an array of martinis, specialty cocktails and craft beers.
Manager: Matthew Blumenfeld
Cocktail: Bleeding Heart
Recipe: Build in a chilled glass:
1 oz. Stoli Razberi Vodka
1 oz. Hangar One Buddha's Hand Citron Vodka
1/2 oz. St. George Raspberry liqueur
1/4 oz. lime juice
1/4 oz. cranberry juice
Shake over ice. Strain into coupe glass. Garnish with raspberry on tooth-pick.
The Bleeding Heart has "citrus notes layered with raspberry sweetness, which is balanced by a tart bite from the lime and cranberry juice," said Blumenfeld.