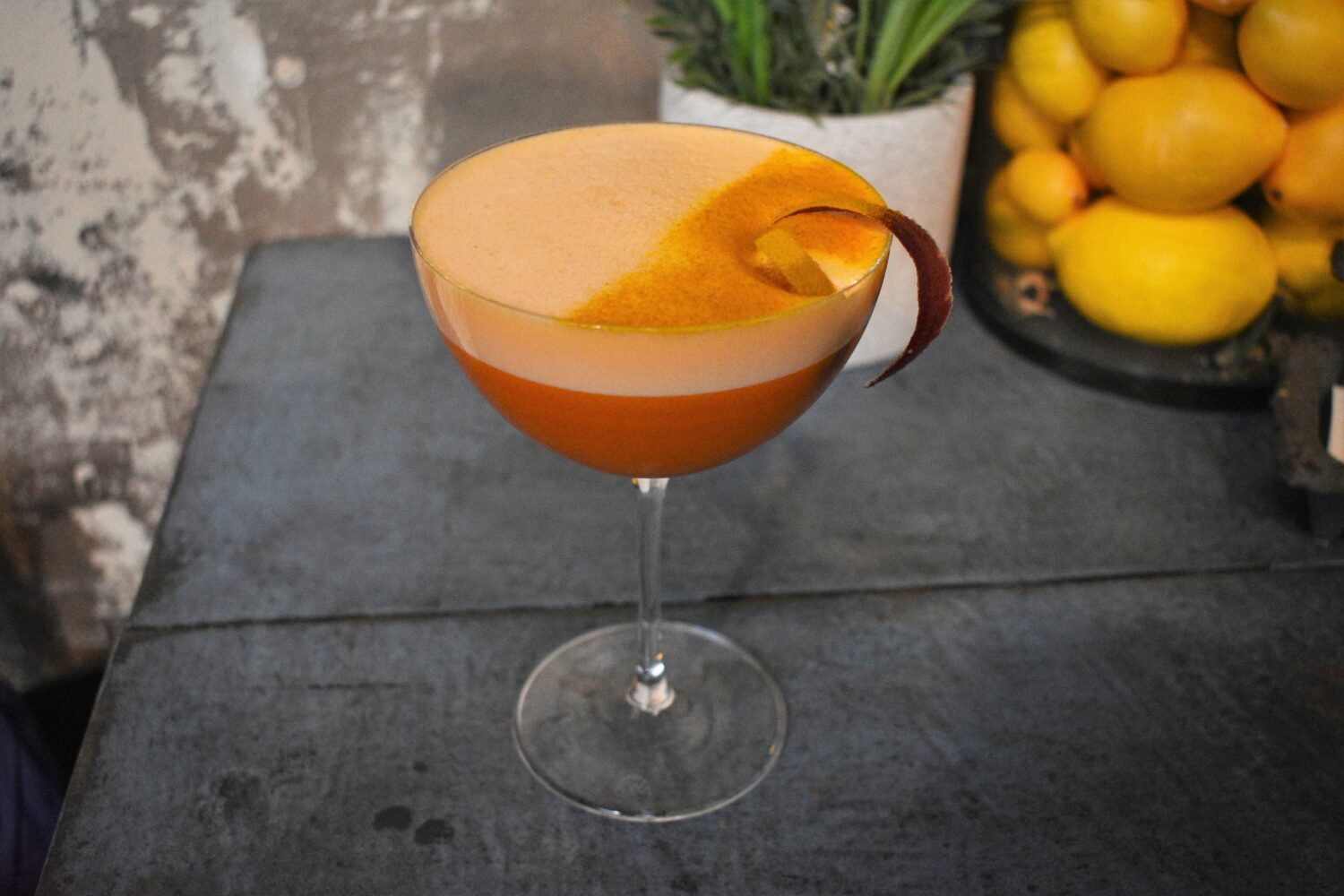 Arugula Bistro
953 Farmington Avenue
West Hartford, CT
Arugula Bistro is a cozy, Mediterranean eatery that has been a fixture of West Hartford Center since its inception in 1996. Owner and Chef Christiane Gehami and Co-chef Michael Kask prepare everything from entrées to desserts from a menu philosophy of "wholesome, genuine food" that fuses Middle Eastern, Northern Italian and French influences. Arugula reopened after a brief renovation in May of 2021, just in time for its 25th anniversary. The venue's wine list also offers little-known gems from boutique and independently owned wineries to complement its cuisine, as do plenty of craft cocktails. A new fixture of the space is an eight-seat wooden bar named La Vieille Carotte, after a favorite French phrase of Gehami's, whose first language was French. "There is a term that the French use, la vieille carotte, it means 'old carrot,' [to] denote a woman after a certain age who is not married or doesn't have children," Gehami said. "It's a joke and I was so enraptured with this name growing up; I got married, I got divorced and my mother and I would joke, 'Oh no, now you're an old carrot. And I said, 'Mom, if I ever have a bar, I'm calling it that.'"
Bartender/Dining Room Manager: Christopher Hodson
Cocktail: La Vieille Carotte
Ingredients:
» 1 ½ oz. Tanqueray Gin
» 2 oz. Carrot purée
» ¾ oz. Lemon juice
» ½ oz. Ginger simple syrup
» ½ oz. Domaine de Canton Ginger Liqueur
» 1 Large egg white
» Garnish: Powdered turmeric, purple carrot twist
Method: Combine gin, carrot purée, lemon juice, ginger syrup, ginger liqueur and egg white into a shaker with ice. Shake about 30 times. Discard ice once it's cold and shake again for another minute or minute and a half. Pour into cocktail glass, sprinkle with turmeric and garnish with carrot twist.
Arugula Bartender and Dining Room Manager, Christopher Hodson, created the bar's namesake cocktail, La Vieille Carotte. Hodson considered which flavors would best complement carrot. "Obviously ginger goes well … I found this old cocktail called the Carrot Fizz, so it's a play on that," he said, deciding to swap out that cocktail's base spirit of vodka with gin, and use a housemade ginger simple syrup and Domaine de Canton Ginger Liqueur, along with a dusting of turmeric to enhance the flavors of fresh carrot.
With the addition of its new bar, Arugula now offers a social hour Tuesdays through Fridays from 4 to 6 p.m. According to Hodson, Arugula plans to expand its wine list and its cocktail menu with additional new and classic cocktails in the new year ahead to complement its "French bistro after the war" aesthetic.