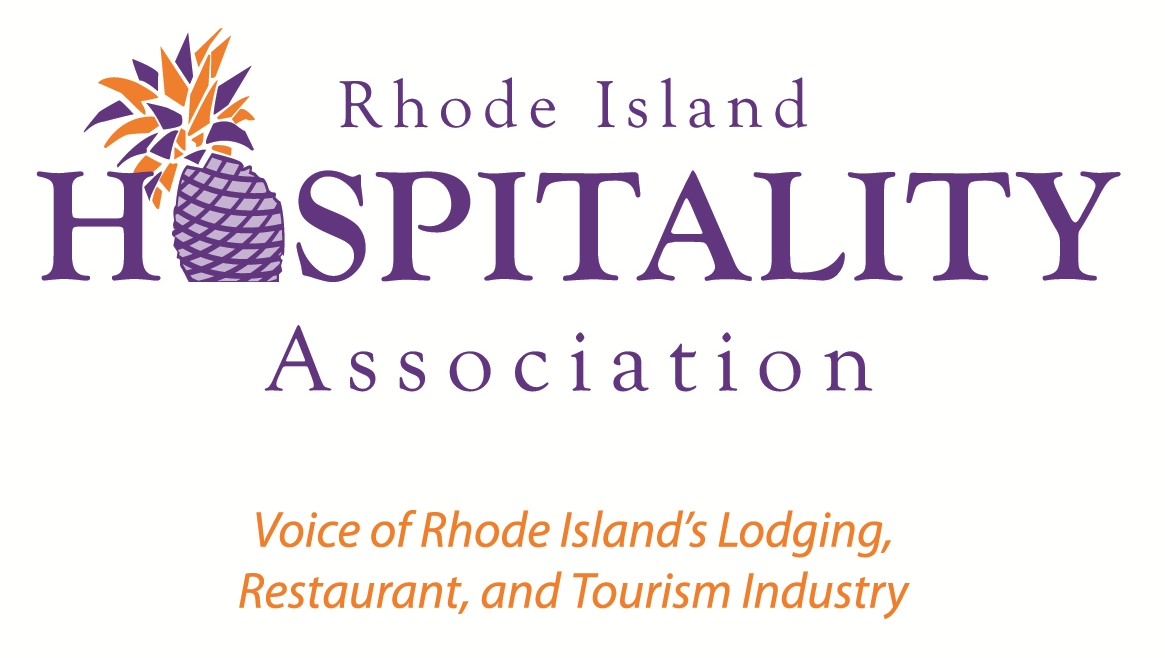 …SO WHY SHOULD I HELP FIGHT IT?
By Dale J. Venturini, President/CEO, RI Hospitality Association
This year is ramping up to be one of the tough ones, one of those years that can absolutely exhaust you and run you into the ground. I'm not talking about the result of running a thriving business…I'm talking about what it takes to fight the good fight, legislatively.
As I write this, we are monitoring more than 395 bills that, if passed, can do everything from simply hindering our business to completely shutting us down. With the federal government focused on far-ranging issues including affordable healthcare and minimum wage increases, legislators on the state and local level have taken up the banner and have introduced a host of anti-hospitality legislation designed to put a Band-Aid on ever-growing budgetary shortfalls.
Here in Rhode Island, we are fighting myriad issues on local, state and federal levels. Our top issue is minimum wage and how an increase to the starting wage would drastically cut into already slender profit margins and affect the viability of thousands of businesses. If this bill passes into law, our options would be largely limited to passing the cost along to our customers or reducing the size of our workforce. Since passing costs to customers has an immediate and harsh impact on demand, layoffs are inevitable.
Recently, I traveled to Washington, D.C. with the RIHA Board of Directors, to meet with our congressional delegation and have a meaningful conversation on how we actually compensate employees far above the national minimum wage already and how raising it will have a far-reaching trickledown effect on local businesses.
In the City of Providence, an ordinance is on the table that will raise the minimum wage for hotel workers and any restaurant on hotel property to $15.00 an hour. Employees of local hotels and activists have been fueling this push for months, and if this ordinance gets passed, it will have a snowball effect on the rest of the industries not only in our state, but beyond our borders as well.
With such a hot-button topic at hand, I would expect hundreds of potentially-impacted business owners to be at the ready to testify against this ordinance. However, it has been more difficult than I expected to mobilize folks—there seems to be a pervasive feeling of "it really doesn't affect me yet, so why should I help fight it?" happening across the board.
The industry is so used to having the same dedicated folks at the ready to fight battles, that they have become reliant on the core. However, with the sheer amount of legislation that needs to be evaluated and testified on, we need everyone to pull together if we are going to be successful.
I have written entire columns on the need to get involved and I can honestly say that there has never been a more important time than right now. I have been in the hospitality business for 30 years and have spent thousands of hours working on legislative issues. 2014 is the make-or-break year for us. With so few industries growing in a still-flagging economy, our industry has become the piggybank with a giant target on the side.
It's time to take ownership back and become part of the team that will fight against the hundreds of bills that have the ability to threaten your businesses' livelihood. I know you care about your business and I know you care about your employees—and you certainly care about your future.
Join us. We need you.
A veteran of more than 25 years in the hospitality industry, Ms. Venturini is considered by many, to be the voice of the industry in the State of Rhode Island. She has been instrumental in improving the industry's educational and training programs in the State, as well as enhancing the bottom line of the business she represents. Ms. Venturini splits her time between the office and the State House, a constant presence for her membership.