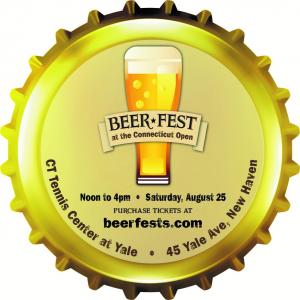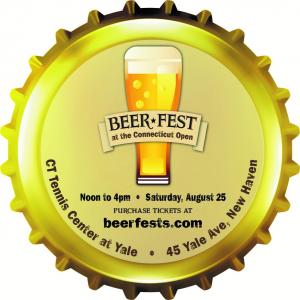 WHAT: More than 30 craft breweries from across the state will be featured at the inaugural "Beer Fest at the Connecticut Open" on Saturday, August 25,  the day of the Connecticut Open singles and doubles finals.
The tournament is partnering with the Connecticut Brewers Guild and its members to create a new and exciting event that will add to the venue's atmosphere on the final day of the women's professional tennis event held at the Connecticut Tennis Center at Yale. A portion of each ticket sold will go to breast cancer research at Smilow Cancer Hospital at Yale New Haven Health.
"Beer Fest at the Connecticut Open will be a great way to end an exciting week of women's professional tennis and support the tournament's mission to benefit community and support women's causes," said Tournament Organizer Anna Worcester. "We have always been proud of the week-long festival atmosphere we create to showcase the world-class women's tennis players who compete in our tournament. Our partnership with the Connecticut Brewers Guild will ensure that the beer festival will be a first-class finale." Tickets can be purchased here.