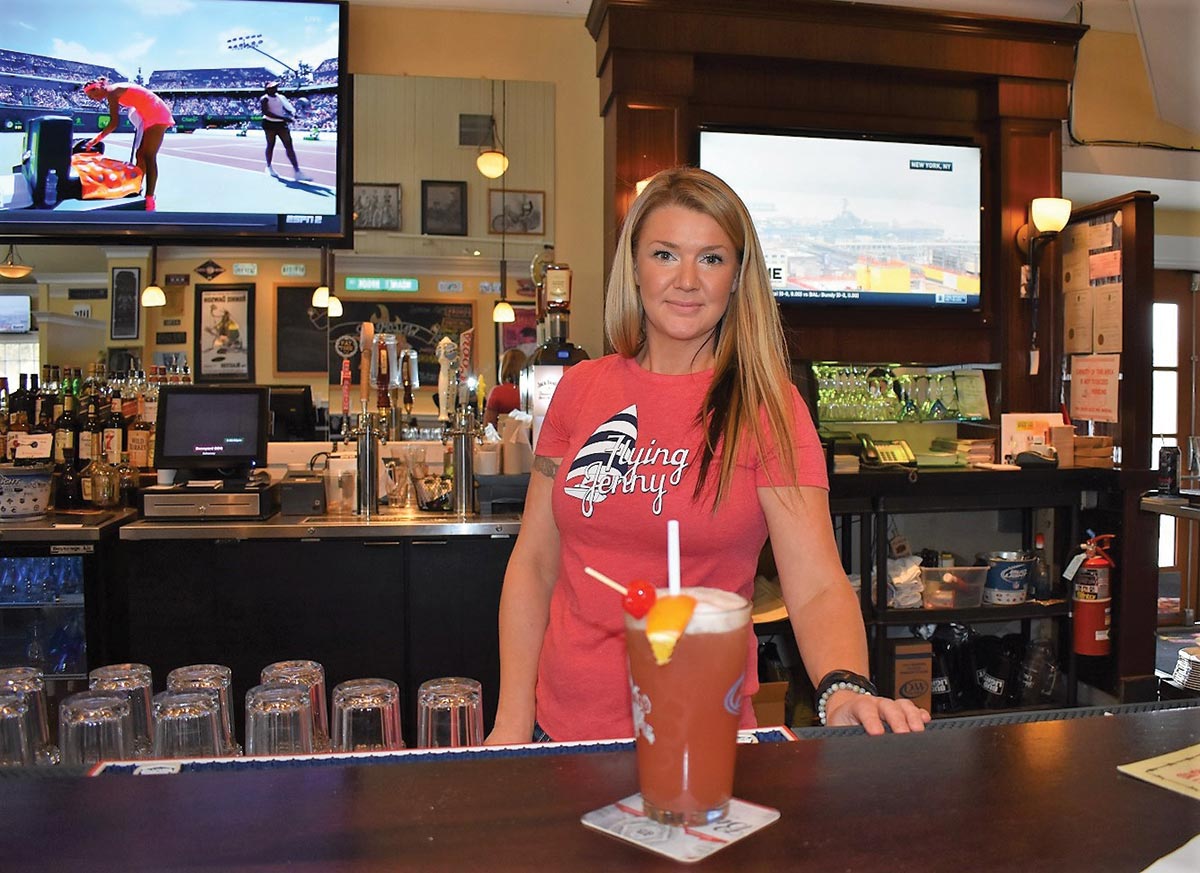 Boneyard Barbecue & Saloon
15 Frontier Road
Ashaway, RI
Newly opened in February, Boneyard Barbecue & Saloon is the latest edition to the Boneyard restaurant chain in the area, with sister locations in Warwick and Seekonk, MA. The venue caters to the casual diner with a focus on pub food, wings, burgers and, of course, barbecue. During warmer months, guests can enjoy a full mini golf course outside before or after their meal. The expansive bar area features three televisions, giving it a sports bar atmosphere. With 16 beers on tap, including selections from local and regional breweries, as well as wine and craft cocktails, the bar offers variety from seasonal to classics.
Bartender: Sarah St. Peter
Cocktail: Boneyard Blast
Recipe:
» 1 ½ oz. Smirnoff Passion Fruit Vodka
» 1 oz. Chambord Liqueur
» ½ cup pineapple juice
» Splash of cranberry juice
» Orange slice, maraschino cherry (optional)
To serve: Combine all ingredients in a cocktail shaker over ice. Shake and pour into serving glass. Garnish with orange and cherry.
Bartender Sarah St. Peter calls it "a light, fruity, refreshing summertime drink." Owner Carnig Ashchian said the cocktail was created by one of the original bartenders at Boneyard Barbecue in Warwick. "It's pretty popular," Ashchian said. "We sell a lot of it – more in the summer … it's something that everybody enjoys."