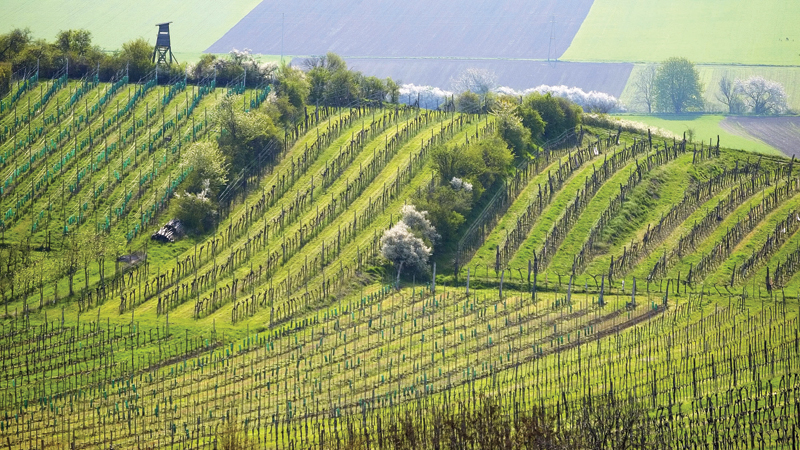 Fully reinvented, Austrian whites and reds are ready to captivate Americans
By Jason Wilson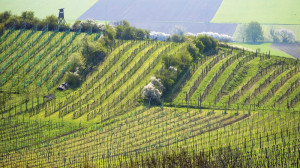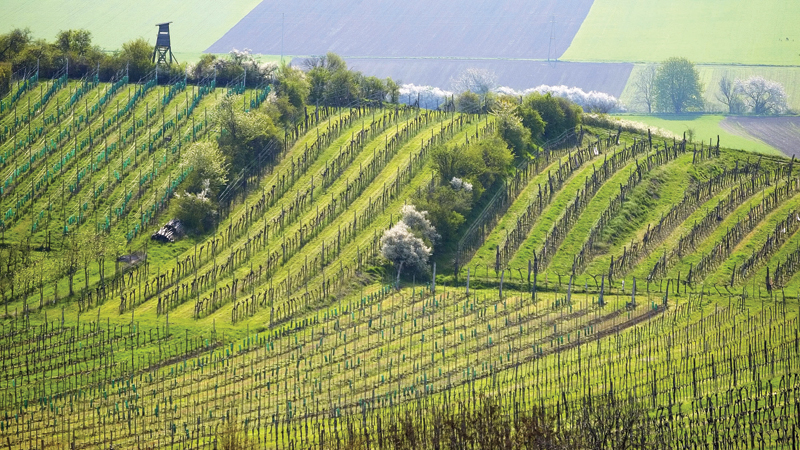 Please know that the Austrians are sick and tired of talking and hearing about the 1985 wine scandal—in which a lousy bunch of unscrupulous wine merchants added a chemical used in manufacturing antifreeze to their wines, in a ham-handed, criminal attempt to increase sweetness levels. That was over 30 years ago, and Austria long ago reinvented its wine industry with some of Europe's strictest wine laws and quality-control procedures.
"I'm younger than the wine scandal, and we have this heavy baggage," says Marie-Sophie Hartl, head of export west for the Austrian Wine Marketing Board. "I'd say it helped in the end, since we now have these strict wine laws. So yes, there some phoenix-out-of-the-ashes aspect to the story." But she adds: "We hope the phoenix flies away at some point."
The phoenix has undeniably flown, and anyone who isn't carrying a wide selection of Austrian wines on their shelves or list has fallen behind. The quality of Austrian wines these days—at all price points—is simply amazing. With a cool climate and low alcohol levels, both the whites and reds are so incredibly food-friendly.
With indigenous varieties such as Grüner Veltliner and Blaufränkisch, and even more obscure varieties such as Neuberger, Zierfandler, or Welschriesling, Austrian wines meet a growing consumer demand for interesting, off-the-beaten-path grapes. "Austria is like the garden of Eden," says avant-garde winemaker Christian Tschida. "You have so many different grapes. You can do whatever you feel like."
Austria is one of the world's oldest wine cultures. The Habsburg monarchs certainly loved wine, but it is the tradition of the heuriger, the humble neighborhood wine tavern, that is essential. Heuriger, meaning "this year's wine," dates back to an 18th century imperial decree, which allowed winemakers to open rustic restaurants to sell their new wine. Many heuriger, even now, are only open several weeks per year. Besides being a quaint story, what the heuriger represents is a wine culture that prides itself on drinkable, everyday wines that offer value at all price points—precisely the kinds of wines consumers demand.
While Austrian winemakers keep true to Old World ideals, they've also embraced a younger, new-world mindset, evident in creative labels, new technologies—for instance, they were among the first Europeans to embrace screwcaps over cork.
However, few wine regions have as many producers with a commitment to Biodynamic—befitting the country where the philosophy of Biodynamic farming began with Rudolf Steiner. Historic producers like Nikolaihof have practiced Steiner's methods for decades. But there are also newer groups, like Respekt-Biodyn, a collective of about 20 biodynamic producers including Fritz Wieninger in Vienna, Fred Loimer and Johannes Hirsch in Kamptal, and Anita and Hans Nittnaus in Burgenland.
Forget Fashion: Grüner Veltliner Is A Classic
It's currently fashionable in the wine world to once again profess one's admiration for Grüner Veltliner—just as six or seven years ago, it was de rigeur to dismiss Grüner Veltliner as a passing fad.
I remember fondly the late 1990s and early aughts, when Grüner Veltliner was becoming trendy and popping up on all the hip wine lists. "If Viognier and Sauvignon Blanc had a baby," we were told, "it would be Grüner Veltliner." Then, sometime around 2007, Grüner Veltliner ceased to be cool.
This is a shame, and more than a little ridiculous. As the famed wine importer Terry Theise has said: "Not one single thing that's been discovered, trumped, lionized, promulgated, put on wine lists and talked about with giddy delight, not ONE. DAMN. THING. has been nearly as excellent as Grüner Veltliner."
Thankfully, in recent years, Grüner Veltliner has recovered its reputation, and is know considered one of the classic, must-have varieties. Grüner Veltliner is so site-specific that it's hard to sum up — from the Wachau it can be rich and complex, from Kamptal or Kremstal it can be elegant and austere, from Weinviertl it can be refreshingly peppery and gulpable. There is value at all price points, from bright and cheerful $14 to great value $20 bottles to single-vineyard offerings $40+ that will age beautifully for decades.
Rising Reds
Even 10 years ago, Austrian reds represented the height of obscurity to the American wine drinker scared off by an umlaut. To be fair, until the late 1990s, most Austrian reds were not exactly ready for prime time. But times have quickly changed. Now, there are few top wine lists that don't have at least a few Blaufränkisch and Zweigelt on offer.
Zweigelt (created in 1922 by a cross between Blaufränkisch and St. Laurent) is just what a new generation of wine lovers looks for: it's fresh, both fruity and savory, and pairs well with popular foods like grilled pork and burgers. And it's affordable, almost always selling for under $20. If you like Dolcetto or Beaujolais, you'll love peppery, easy-drinking Zweigelt.
Grown all over Austria, Zweigelt's best expressions are found in Burgenland and in Carnuntum. In fact, Carnuntum has a special designation called Rubin Carnuntum, which must be 100 percent Zweigelt and pass muster with a jury tasting. Look for producers such as Grassl, Markowitch and Glatzer.
Blaufränkisch, which can be like Nebbiolo or Pinot Noir, is the Austrian red grape with the most aging potential. At a recent tasting, I was stunned by bottles dating back to the early 1990s, some reminiscent of Barolo. Burgenland is where Blaufränkisch reaches its highest expression. Look for producers such as Moric, Erwin Tinhof and Paul Lehrner.
Vienna Mixes It Up
Vienna, with about 1,700 acres of vineyards inside its city limits, is perhaps the only major capital city that produces wine. "Sometimes when we talk about winemaking in Vienna, people don't believe how close to the city we are," says Alex Zahel, of Weingut Zahel, one of Vienna's best-known producers. "Ninety percent of the people who visit think, 'OK, so you bring the grapes in from elsewhere and press them in Vienna?' But no. The vineyards are right here."
The most famous wine of Vienna isn't made from one grape, but instead is a white field blend called Gemischter Satz—literally "mixed set"—of well-known grapes such as Riesling, Grüner Veltliner, or Pinot Blanc as well as obscure ones like Welshriesling, Rotgipfler, Zierfandler, or Neuburger. Wiener Gemischter Satz achieved DAC status in 2013. The wines must have at least three grapes in the mix, with none comprising more than 50% and third highest portion being at least 10%.
"Gemischter Satz is not an experiment. These are grapes that are perfectly situated in this area," says Rainer Christ of Weingut Christ, another go-to Vienna producer. "One hundred years ago there were only field blends. I really believe in this style of winemaking. Since 2006, I've been replanting vineyards with field blends."
Gemischter Satz wines are very drinkable and offer excellent value in the $15 to $20 range. Look for producers such as Zahel, Christ and Wieninger.