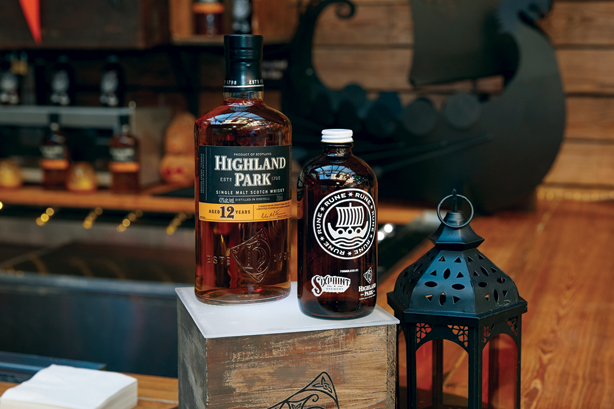 Huge, fragmented and peppered with new projects, the beer market continues to churn
By Ethan Fixell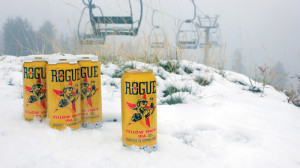 Beer has had an incredibly turbulent year, from the Big Guys down to the little ones. Buyouts, mergers and unprecedented growth in both breweries and SKUs have made the marketplace a confusing one for beer consumers and producers alike. In the process, the oft-abused term "craft" inches closer and closer to the brink of losing all meaning with respect to beer—even as wine-centric glassmaker Riedel delivered a stamp of approval to the beer biz by designing a special Riedel beer glass.
Perhaps the signature news event was the official approval of AB-InBev buying SAB Miller for a cool $101 billion. But don't let that fool you into thinking the Goliath's are counting on size alone. For instance, aside from gobbling up a huge peer this year, Anheuser-Busch also launched an incubator for 10 start-ups; they experimented with the first driverless delivery truck; and they went full chutzpah, renaming their flagship beer "America." Heineken, the leader on the import side, made some bold moves of their own: forming a new division, Five Points Trading Company, to incubate emerging brands; relaunching the Most Interesting Man in the World on behalf of Dos Equis; even collaborating with Tumi on a custom #Heineken100 carry-on suitcase.
Perhaps the only certainty in 2016 was change. But amidst all of the tumult, a few undeniable trends have arisen that promise to carry over into 2017.
Fruit Beers
The modern surge of American fruit beers was inspired by a modest attempt to complement the wide array of citrusy hops (such as Citra, Cascade and Amarillo, to name a few) that so many West Coast breweries have come to embrace. Now, brewers are infusing all kinds of fruit into their beers—from Meyer lemon to mango.
Unlike in the 1990s or early 2000s when cloyingly sweet radlers and ciders were the rage, consumers are now increasingly seeking more subtle flavors from real fruit juice or extract that elevate the existing fruit notes naturally generated by hops and yeast. This trend is sure to continue to develop in more nuanced forms as consumer palates broaden and mature further, so look out for an even greater influx of quality beers that emphasize fruit over sugar in the coming year.
Session Beer
The refined beer consumer of today is looking for more variety with less of a chance of a hangover, while trendsetting brewers naturally want people to drink as much as they can without getting hammered. Enter the "session" beer: a low-alcohol-by-volume brew of which multiple servings can be consumed during a drinking "session" without causing debilitating inebriation.
Despite facing near extinction (as in the case of the 4.5% ABV Gose and 3.5% ABV Berliner Weiss, two tart, historical German styles) or never existing before (as with the sub-5% ABV session IPA), easy-drinking beer is now seemingly omnipresent. The net result is that the overall average alcohol content of beers is dropping lower and lower.
Next year, look out for the malty, British take on this trend in the form of traditional milds, bitters and ESBs (Extra Strong/Bitter).
Nitro
Draught beer can be delivered to a frosty mug via a line carrying CO2 or nitrogen gas blends. Traditionally, nitrogen has been reserved for dark, roasty brews such as Guinness and Left Hand's Milk Stout, but breweries have begun experimenting with nitro versions of other styles this year—as in the case of Boston Beer Company's "Samuel Adams Nitro Project." Nitro stouts continue to thrive while nitro Black IPAs and Scotch Ales have been picking up steam at bars, restaurants, and brewpubs willing to serve them. Canned versions of the nitro delivery system have yet to truly pop in the same way, but they could take off once the draught craze hits critical mass.
Kölsch
Once a rare hybrid style specific to Koln, Germany, Kölsch—top fermented with an ale-like yeast, but conditioned at a colder temperature like a lager—is now in high demand. First introduced to American consumers in the early 2000s by breweries such as Goose Island, Ballast Point and Harpoon as "German-style pale ales" or "summer beer," the style has since been produced by plenty of major American brands, including Samuel Adams, Sierra Nevada and Rogue Ales. Kölsch satisfies those desiring the body of a lager and the flavors of an ale, and should only continue to increase in popularity due to its versatility and wide appeal.
Southern Hemisphere Hops
With American breweries pumping out IPAs like there's no tomorrow, brewers have begun seeking out flowers from around the world to satisfy an insatiable consumer craving for new and exotic hop flavors. The uniquely minty, herbal, fruity hops of Australia and New Zealand have become particularly popular in California, where American hops have long been front and center in West Coast-style IPAs.
Craft brewing leaders such as Sierra Nevada, Green Flash and Stone now all work with hops from Down Under, despite the elevated production cost. In the coming year, expect to hear more about varieties such as Nelson Sauvin (named for its flavor similarities to Sauvignon Blanc wine), Southern Cross (spicy and lemony, but used more for bittering rather than aroma) and Galaxy (an Australian hop with passion fruit and citrus characteristics especially popular with American brewers).
Localization
Beer store shelves are already jam-packed with an expanding number of products from around the globe. As we approach market saturation, some sellers and consumers alike are frequently responding in 180-degree fashion, gravitating toward more local labels. Of the more than 4,500 breweries that now exist in the United States, a growing few are even bypassing packaging altogether, opting to open taprooms that serve draught beer intended only for folks and passers-by in the immediate neighborhood. Since launching in late 2014, for example, Brooklyn's Threes Brewing has made over 60 styles of beer, putting precious few into bottles & cans…
Local-focus is of course not new to craft beer, but the degree to which it is being celebrated is. Grand Rapids, MI-based retailer Meijer recently put out a press release touting that their commitment to local craft breweries represents an annual economic impact of more than $100 million across the Midwest. And with respect to Michigan-based craft beer alone, Meijer has seen a 20% increase across its six-state footprint so far this year; no wonder they are publicizing their local support.
Given this palpable locavore mindset, retailers can and should confidently highlight local selections. But of course, no sub-par local beer will outsell a world-class import in the long run; quality will eventually trump all else.
Marketing
Beer is no stranger to bells and whistles. In fact, the bag of tricks being dipped into has never been deeper. Among the most prevalent and flexible of au courant techniques: collaborations. Diageo partnered with local radio celebs Boomer Esiason and Craig Carton on a Smithwick's Ale for charity. Jameson Irish Whiskey has its Caskmates. Highland Park teamed up with Brooklyn's Sixpoint Brewery on a pair of new beers.
On the less conventional side, Red Robin collaborated with New Belgium Brewing to create Grilled Pineapple Golden Ale, the first-ever "burger-inspired" beer. And Quebec-based Unibroue parlayed a friendship with the heavy metal band Megadeth into a new brew: Á Tout Le Monde.
Then there's good ol' shocks and laughs. Craft brewers have long been known for wacky names and labels, and the trend has only intensified along with the market's expansion. Another accelerating trend: wacky flavors. Witness two recent releases by the aptly named Rogue Ale's Yellow Snow IPA; and Paradise Pucker, a Hawaiian-inspired sour ale brewed with passion fruit, orange and guava—better known as simply "POG."
And we should not be surprised to see beer marketers tapping brand new techniques—even technologies. Deschutes Brewery has brought two of its beers to life with virtual reality films that provide viewers with an immersive, 360-degree experience of Oregon landmarks Black Butte and Mirror Pond—inspiration for the two flagship beers, Black Butte Porter and Mirror Pond Pale Ale.