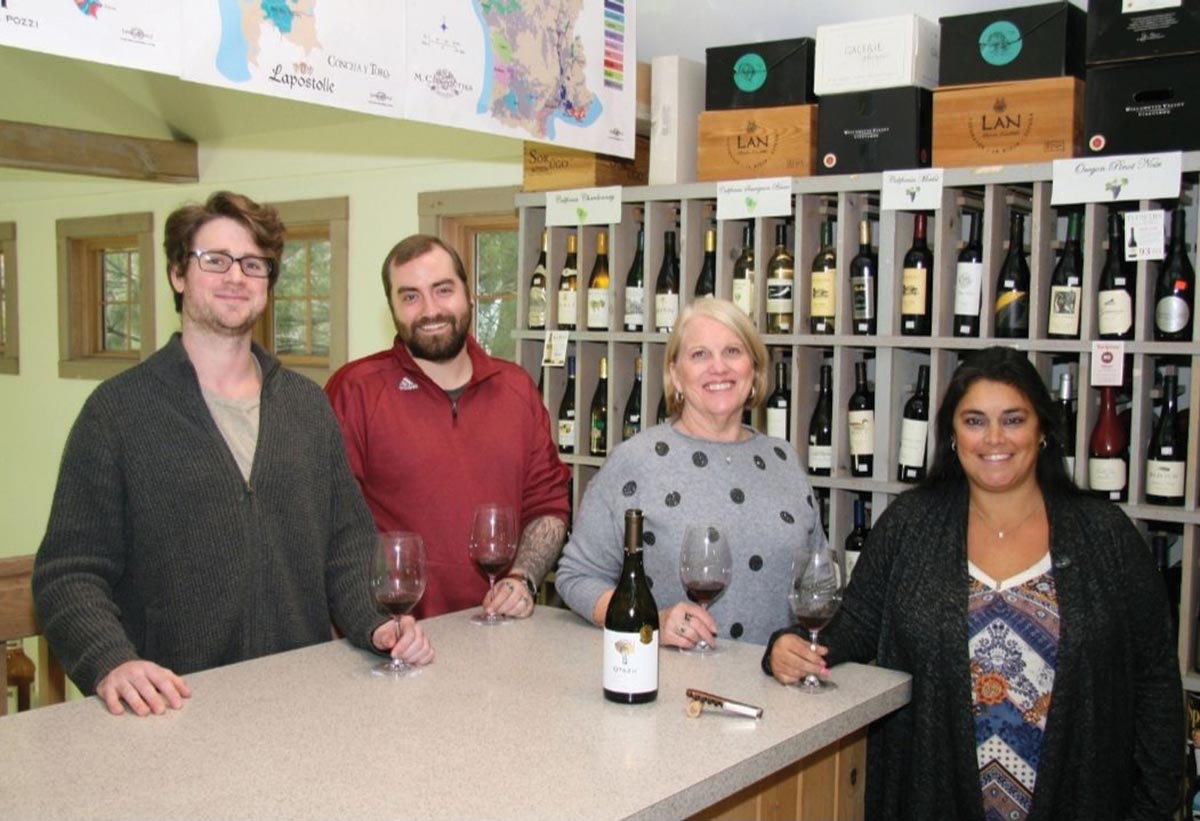 Avon Super Cellar
332 W Main Street
Avon, CT
Square footage: 5,000
Years in operation: 22 years, 2 years under current management
Located just off Route 44, Avon Super Cellar is a convenient destination for customers native to, or traveling through, the Farmington Valley. At about 5,000 square feet, the store's sales floor is able to stock a wide variety of products, the breadth of which customers are often surprised by, according to Wine Specialist Tyler Delventhal.
"A lot of people, from the road, they say [the store] doesn't look quite as big as it is once you get inside," Delventhal said. "[They've] commended us on our selection … I find that a lot of stores do have a great selection, but they just don't have the same variety that we do."
This combination of a variety of products available and attention to customer service helps to set Avon Super Cellar apart from other shops in the area. While customers will be able to find many global big-selling brands at Avon Super Cellar, the store's niche is boutique-style spirits and wines, according to Delventhal. "I think that we're pretty good at being able to play into that [niche] by helping people to find new products they might not have heard of or might not have thought to try."
Working with smaller suppliers or lesser-known brands appeals to Delventhal and his willingness to take chances on products and score success, which in turn earns repeat customer visits. "Our approach is let's take that risk and let's show customers why they want this, why they need to have it in their collection," Delventhal said. "I think that's something that keeps people coming back; they're able to find something totally new and different every time they come in. [Customers] know that if they're coming in to get one of those fun, unique products that we [sold] them last time … they can probably come home with something new the next time."
Delventhal said that about 65% to 70% of the shop's sales are in wine, with wines in the $15 to $30 range selling the most. Whiskey is also a top-selling category, with many customers seeking high-end and rare whiskeys and bourbons. Japanese whisky has become an increasingly popular subcategory, he said.
Craft beer is another popular category at Avon Super Cellar, thanks in part to the store's selection curated by Craft Beer Specialist Lucas Day. "We went from having five or six of the better local brands to bringing in [brands] from across the country and around the world nobody's ever heard of, that can be hard to come by," Delventhal said. "[Lucas] is just really plugged in to that community, so he knows what he's doing and has definitely brought in a lot of customers with that."
Delventhal describes the customer base at the shop as eclectic, due to its location on the heavily traveled Route 44 and proximity to Hartford. Customers from out of town staying in local hotels, such as Avon Old Farms, will often stop into Avon Super Cellar. The local community is an important focal point, with the retailer also donating funds through a handful of fundraisers per year, supporting nonprofit organizations such as ImmaCare and the Farmington Valley Chapter of Soroptimist International.
Avon Super Cellar employs four full-time employees, including Delventhal, Day, Assistant Manager Tina Montefusco and General Manager Ken Matthews, along with five part-time workers. The team keeps customers and the community engaged with weekly wine and beer tastings, monthly wine education seminars, paint-and-sip nights, and wine and cheese tastings, along with wine socials each month showcasing a range of brands from wholesalers of all sizes – and their unique and interesting products.