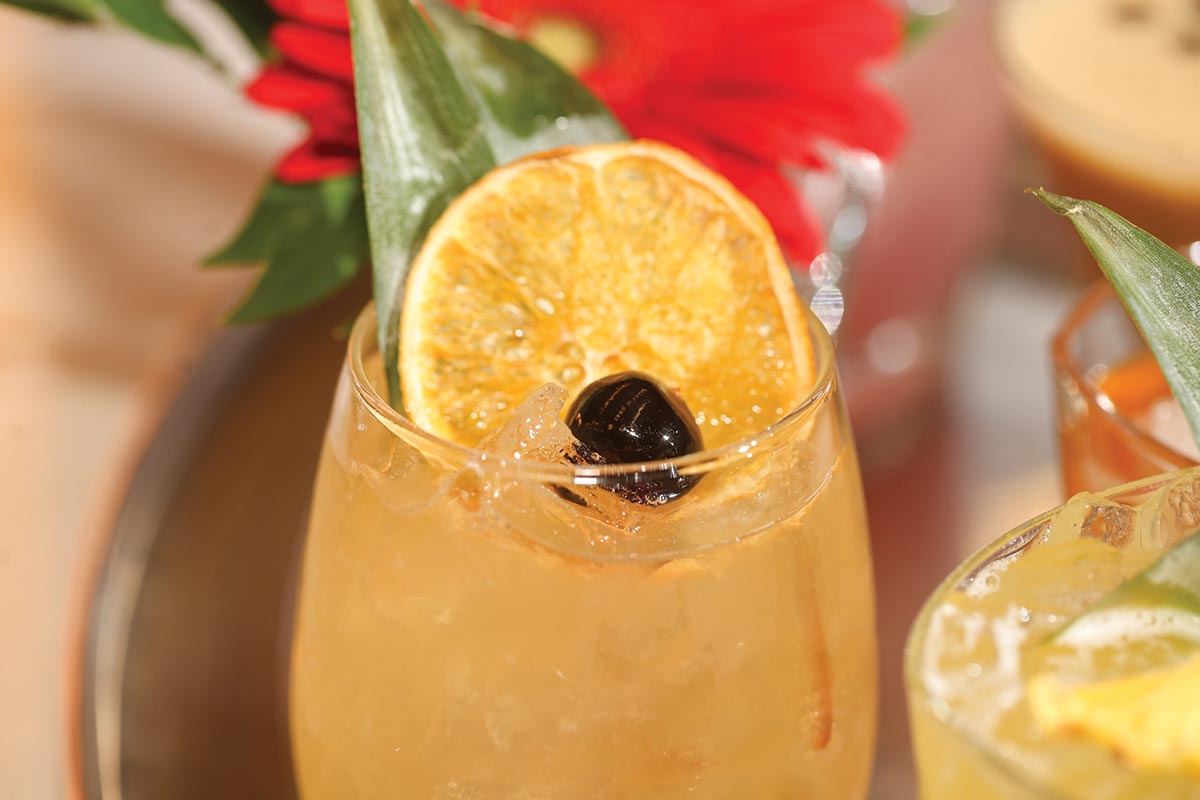 Plume & Proof Cigar Lounge
Bally's Twin River Lincoln
100 Twin River Road
Lincoln, RI
Plume & Proof is Bally's Lincoln's new exclusive cigar lounge, which opened to great fanfare in April as part of the casino and resort's expansion. Designed to offer a haven of luxury for enjoying the world's finest cigars, guests can choose from a curated selection of premium cigars expertly paired with exceptional spirits from the new bar. With plush seating and warm lighting, and an outdoor respite available as well, cocktails are the perfect accompaniment. The brand-new casino bar offers expertly crafted drinks and its menu showcases the artistry of mixology from classic martinis, refreshing tropical creations or unique signature and seasonal offerings.
Bartender: Anthony Guaetta
Cocktail: Smoke & Mirrors
Ingredients:
» .5 oz. single-press lime juice
» .75 oz. pineapple juice
» .5 oz. real guava puree
» .5 oz. grapefruit juice
» .25 oz. Ancho Reyes Verde Chile Liqueur
» 1.5 oz. Santa Teresa Rum
» Garnish: dehydrated lime slice and black cherry
Method: Add the ingredients listed in sequence in a cocktail tin: lime juice, pineapple juice, guava puree, grapefruit juice, Ancho Reyes Verde Chile Liqueur and Santa Teresa Rum. Fill a cocktail tin with ice and shake until cold. Strain the mixture into an Old Fashioned glass and top with fresh ice.
"In October, as we transition from summer to fall, the Smoke & Mirrors cocktail transitions from fruit-forward into a warming heat. Reminiscent of moving from the beaches to the fall fire pits," said Bartender Anthony Guaetta. "Some may say that describing a cocktail is just 'smoke and mirrors' … The best way to find out if it's true is to simply try it."
Photos by Laura Widness.