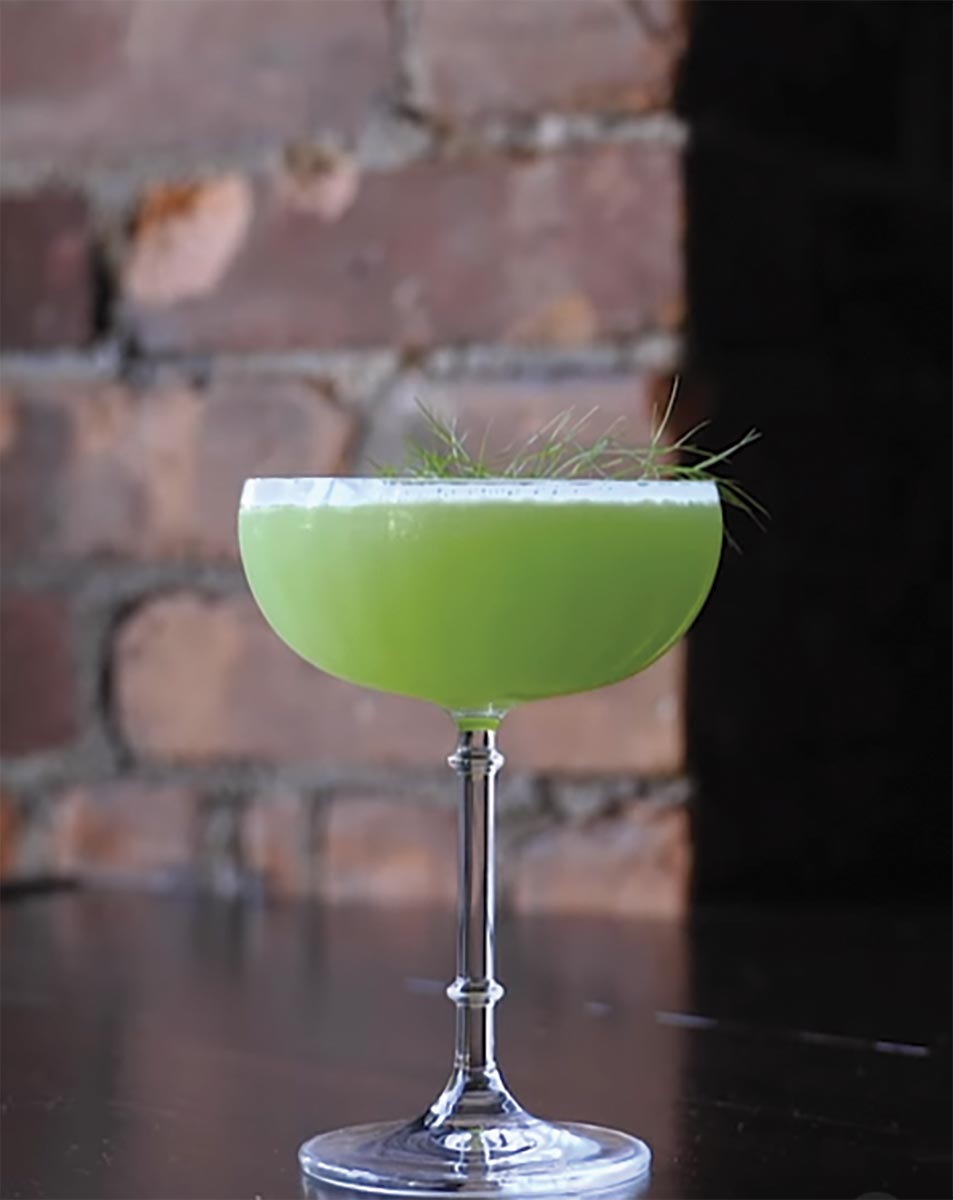 Bar August
3 Edwards Street
New Haven, CT
Serving as a neighborhood wine bar located in East Rock, New Haven's Bar August is known for its warm and friendly, yet casually sophisticated, atmosphere. Since 2014, the Bar August team says its operational inspiration is a "love letter to our favorite New York City restaurants and wine bars, ones we worked in and ones we would frequently visit." Classic wine bar fare such as oysters, cheeses, charcuterie, pâté, fresh salads and seasonal dishes are accompanied by locally produced breads, honey and produce, alongside imported delicacies. The wine program specializes in small-production wines that express a sense of place, terroir, traditional winemaking styles and techniques, as well as modern expressions, with 18-20 different selections and by-the-glass options available. Its craft cocktails showcase fresh ingredients, with the menu reflecting seasonal changes and creative explorations of flavors.
Bartender: Katie Lloyd
Cocktail: The Ferngully
Ingredients:
» 1.5 oz. Ford's Gin
» .5 oz. Faccia Brutto Centerbe
» 1 oz. lemon juice
» .75 oz. snap pea syrup*
» 3-4 mint leaves for shaking
» Garnish: fennel fronds
Method: Combine all ingredients in a cocktail tin with ice, shake until the outside of the tin is frosty and double strain the mixture into a coupe glass. Garnish with fennel fronds.
*Snap pea syrup: Add 1 cup of fresh snap peas to a food processor along with 1 cup of 2:1 simple syrup. Blend to a pulp. Strain the mixture through a nut milk bag or fine mesh sieve.
"The cocktail was inspired by some beautiful farm produce that we were getting: these delicious, really sweet snap peas that I wanted to use in a cocktail. I decided to use Fords Gin because it is super versatile, a London Dry style created by bartenders. It's a bit floral, not too heavy on the juniper and complements the herbs and vegetal notes of the snap peas," said Bartender Katie Lloyd. "With homemade snap pea syrup and lemon juice, it offers so many green notes coming through with the herbs from the Centerbe. It's complex but easy to drink."