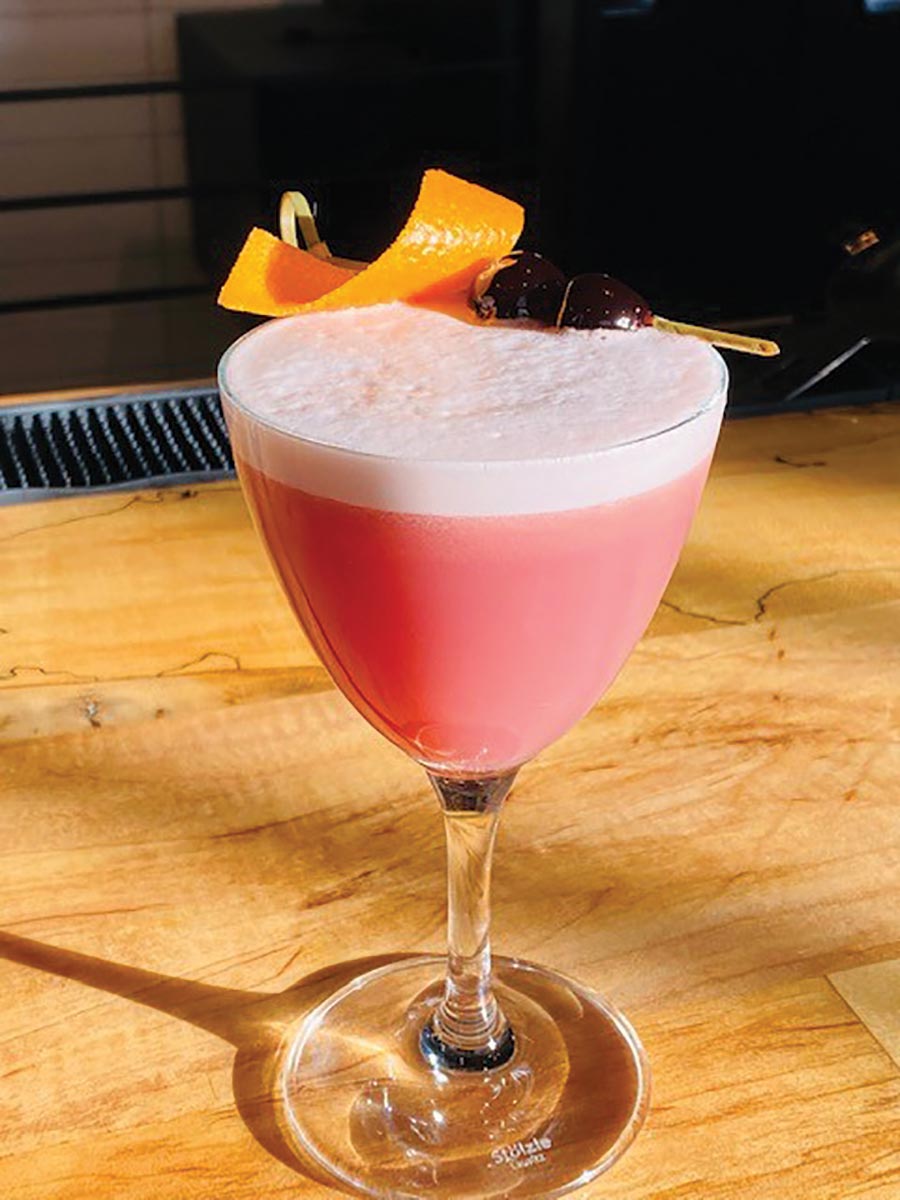 Bar 'Cino
22 Washington Square
Newport, RI
A sophisticated yet casual venue situated in the heart of Newport's historic Washington Square, Bar 'Cino is an Italian style trattoria offering tapas, soups, salads, pizza, pasta, desserts and more for dining, takeout and delivery. To drink, an extensive wine menu awaits, with selections of white, red and bubbly available by the bottle or by the glass. For beer lovers, a variety of brews are available by the bottle and on tap with a variety of local craft selections from Newport Craft, Foolproof, Whaler's and Grey Sail. Those looking for creative craft cocktails won't be disappointed; the venue offers a variety of original concoctions to choose from. One house favorite is the Chinato Sour, a cocktail made with Chinato, a flavored wine with notes of ripe cherry, mountain herbs and orange zest with a bittersweetness.
Bar Manager: Melissa Meier
Cocktail: Chinato Sour
Ingredients:
» 1.5 oz. G.D. Vajra Barolo Chinato
» .75 oz. Cocchi Americano Vermouth
» .5 oz. St. Elder Elderflower Liqueur
» 1 oz. Sour mix, housemade
» 1 oz. Aquafaba
» Garnishes: Amarena cherries and orange peel
Method: Combine all ingredients in mixing glass and dry shake for 10-15 seconds, then add ice and shake vigorously. Using a strainer, pour into chilled martini coupe glass, making sure to get all the foam out of the shaker. Garnish with Amarena cherries and orange peel.
"We pair this with Americano vermouth and elderflower liqueur to add additional layers throughout the cocktail," said Bar Manager Melissa Meier. Housemade sour mix is added to the blend, and in lieu of an egg white, aquafaba. "We chose to go a different route and keep our cocktail vegan by using aquafaba to give the drink a wonderfully creamy mouthfeel," Meier said. "In the end, we end up with this delightfully funky purple cocktail topped with a beautiful foam."