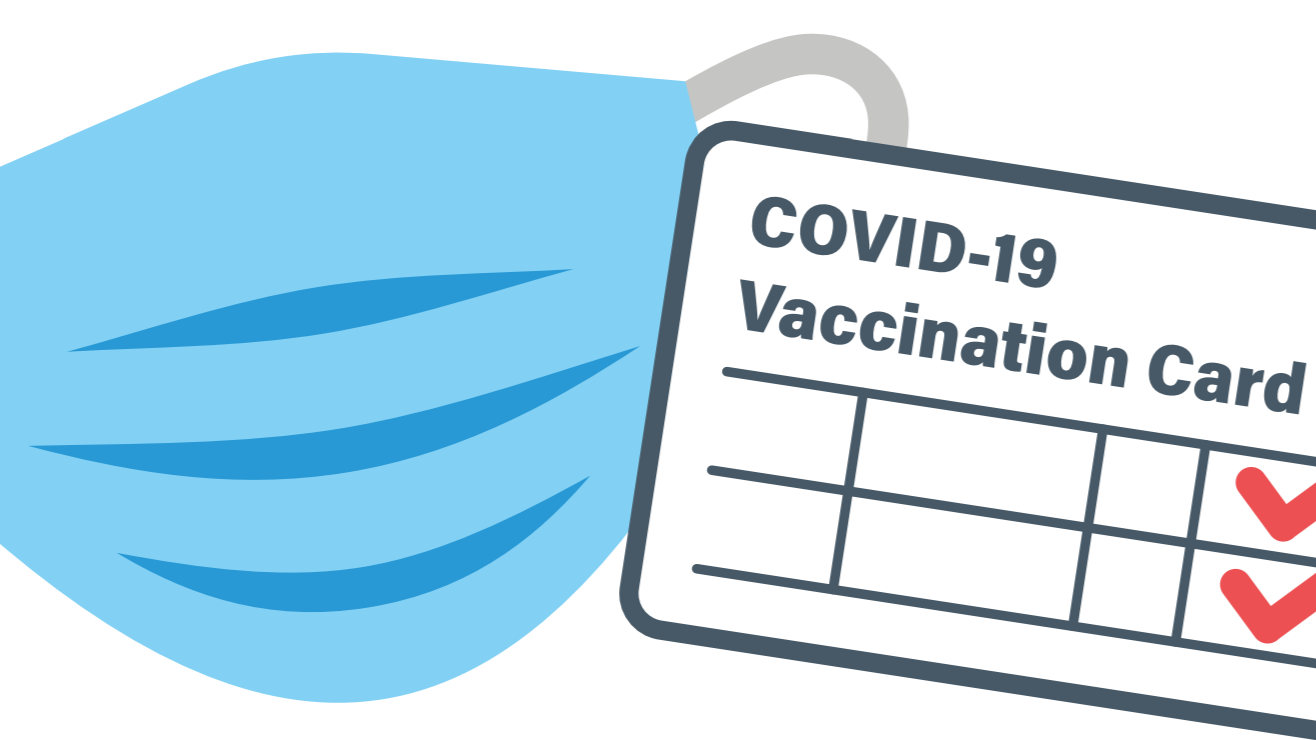 From Staff Reports
As the number of COVID-19 cases continues to fall, Gov. Dan McKee, in partnership with the Rhode Island Department of Health (RIDOH), announced an end to Rhode Island's state-wide mask mandates, effective on Feb. 11. On that date, Gov. McKee's Executive Order, which required masking or proof of vaccination status in most indoor spaces, expires, freeing owners of local businesses and venues of assembly to make their own masking policies as they deem appropriate in their communities.
The decision was made based on state data that shows COVID-19 case numbers have decreased more than 94% since their peak of 6,700 reported cases per day in the beginning of January.
Gov. McKee extended the Executive Order requiring masking in K-12 schools for an additional 45 days, until Mar. 4, when schools will be required to implement their own mask policies based on decisions from individual school districts. The decision comes on the heels of other northeast states announcing the end of their school mask mandates, including Connecticut, Massachusetts, New Jersey and Delaware.
"Thanks to the availability of treatment and vaccine, severe COVID-19 illness is now largely a treatable, preventable disease. We are also seeing that the Omicron variant is often resulting in a much less serious course of illness for many people," Interim Director of Health James McDonald, MD, MPH said in a statement. "Given this reality, the shifts we are announcing today represent a measured approach that will help our schools and our community regain a much-needed sense of normalcy."
The public will still be required to wear masks while inside public transportation stations and while on public transportation, including school buses, as these are federal mandates. Masking is still an option for anyone who chooses to do so and is still recommended for people who are immunocompromised, have underlying health conditions or unvaccinated.
The move was welcomed by the Rhode Island Hospitality Association (RIHA) as businesses continue to recover. "[RIHA] supports Governor Daniel McKee's announcement to end the current mandates requiring businesses to enforce mask-wearing indoors or ask for proof of vaccination," Dale J. Venturini, President and CEO, said in a statement.
"The hospitality industry continues to work hard to provide guests with the best experience possible, including keeping patrons and staff safe. While the state mandates may be dropped, we recognize that business owners may choose to require proof of vaccination and/or mask-wearing in their own businesses and we ask that those decisions are respected."
Gov. Ned Lamont announced the cessation of Connecticut's mask mandate in the state's K-12 schools, which will take effect on Feb. 28. Lamont unveiled a plan to phase out masks in educational environments on Feb. 7, developed in conjunction with Connecticut Department of Health Commissioner Manisha Juthani and Connecticut State Department of Education Commissioner Charlene Russell-Tucker.
Gov. Lamont continues to recommend that masks be worn in health care settings, in public and private transit and in correctional facilities. Municipalities and businesses will be able to make their own masking policies when Lamont's Executive Order expires on Feb. 15.