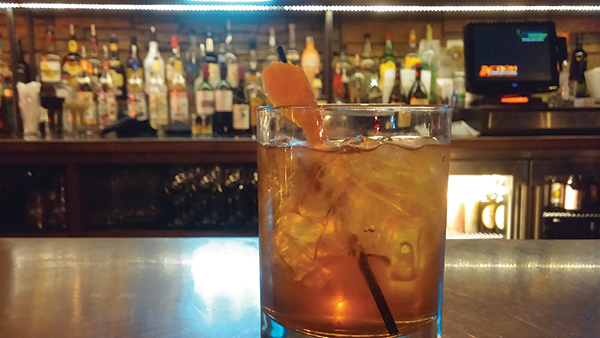 Bar Rosso
30 Spring Street
Stamford, CT
Bar Rosso in Stamford aims for a modern take on classic Italian, serving up everything from authentic tagliatelle with aged ricotta to the chitarra with smoked prosciutto. Its bar offers classic and eclectic selections from wines to unique cocktails.
Bartenders: Anna Konya and Canaan Fong
Cocktail: Chai Old Fashioned
Recipe: Mix
1.5 oz. Michter's Bourbon
3/4 oz. Chai simple syrup
(recipe below)
2 dashes Angostura bitters
Stir with ice. Strain over fresh ice or one large cube. Garnish with orange twist.
Chai Simple Syrup recipe: Boil equal parts water and sugar, stirring occasionally, until completely dissolved. While still hot, steep a blend of black tea, ginger, cinnamon, black peppercorn, cloves, and cardamom (you can also use chai spice tea bags in a pinch) until the solution takes on a rich brown hue. Strain and cool before serving.
To ring in the New Year in a new fashion, Bar Rosso has updated the Old Fashioned. "The chai spices complement the flavors of the bitters and bourbon," Konya said. "Garnished with an orange twist, the result is a warm, sweet and holiday-spiced cocktail that has a mildly citrusy, spice-heavy nose, which opens up as the water from the ice melts into the drink."