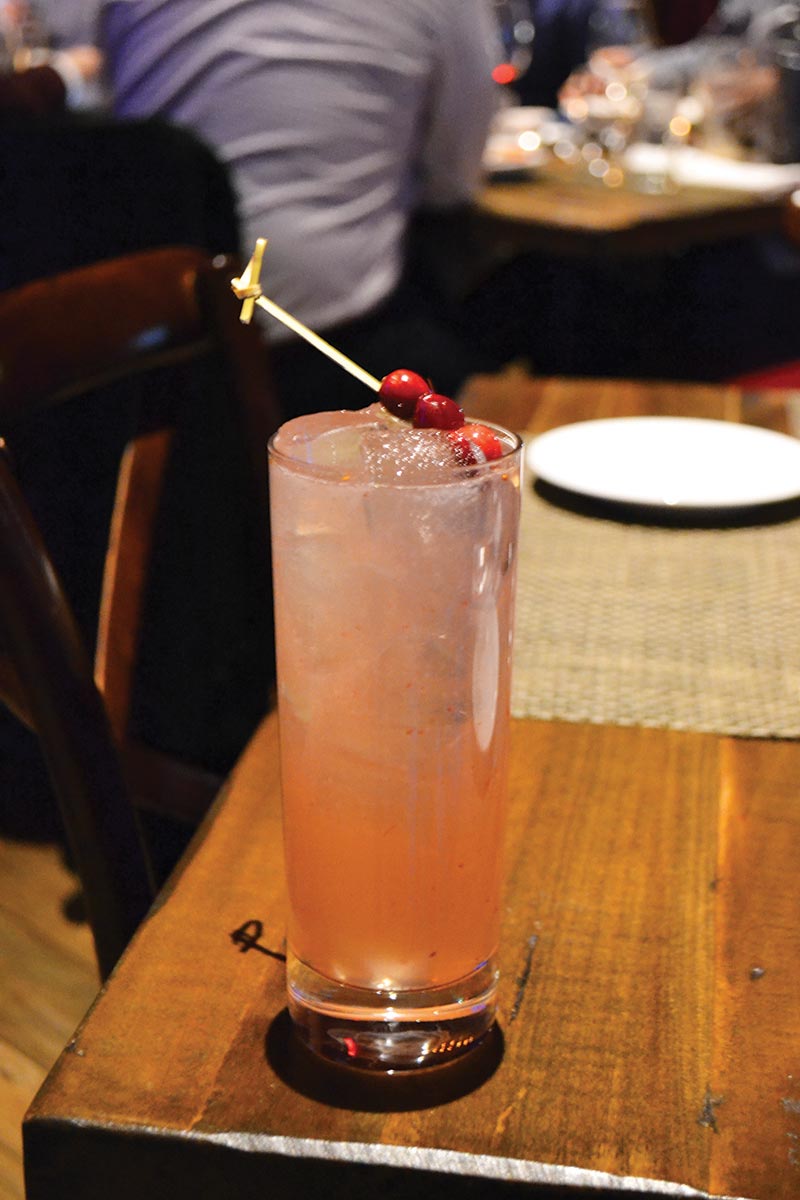 Bar Zepoli
75 Broad Street
Stamford, CT
Since opening in September of 2017, Bar Zepoli has established itself as an upscale hub for Italian-American cuisine in downtown Stamford. The restaurant offers multiple dining rooms and a private wine room situated on two levels of space amidst an interior of exposed brick walls, wood floors and bright artwork. Pastas, pizzas and Italian entrees made with free-range meats and fresh ingredients shift with the seasons. Bar Zepoli offers an extensive wine list, with varietals from around the world, along with craft beer, premium spirits and cocktails. The KGB Will Wait for No One cocktail is "a winter take on a classic Moscow mule," said Bartender Doug LeDuc.
Bartender: Doug LeDuc
Cocktail: KGB Will Wait for No One
Ingredients:
» 6 Cranberries, muddled
» 2 oz. Apple-infused vodka
» 2 oz. Apple cider
» .5 oz. Ginger-infused simple syrup
» .5 oz. Lemon juice
» .5 oz. Ginger beer
» Ice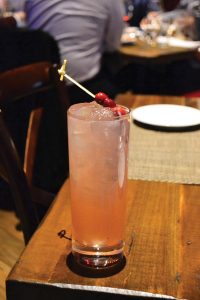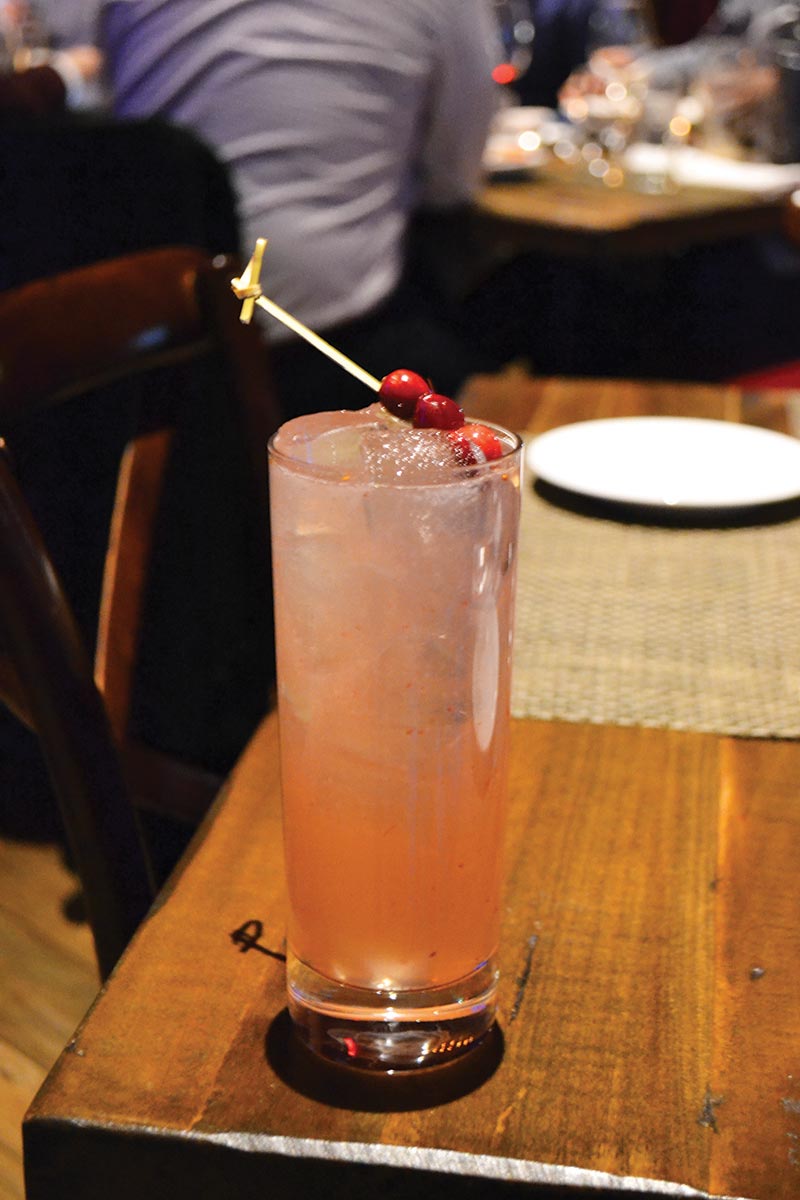 Method: Muddle the cranberries. Add to shaker with apple-infused vodka, apple cider, simple syrup and lemon juice. Shake and strain over fresh ice and top with ginger beer.
"We love the winter cranberry color this cocktail has, so we serve it in a highball glass instead of a copper mug," LeDuc said. "We wanted to highlight flavors of the season and do a twist on one of our most popular cocktails – the mule. We chose to really bring out the ginger with a house-made ginger-infused simple syrup, use fresh apple cider and make it festive by adding cranberries for both flavor and color. The tart from the cranberries offsets the sweetness of the cider."