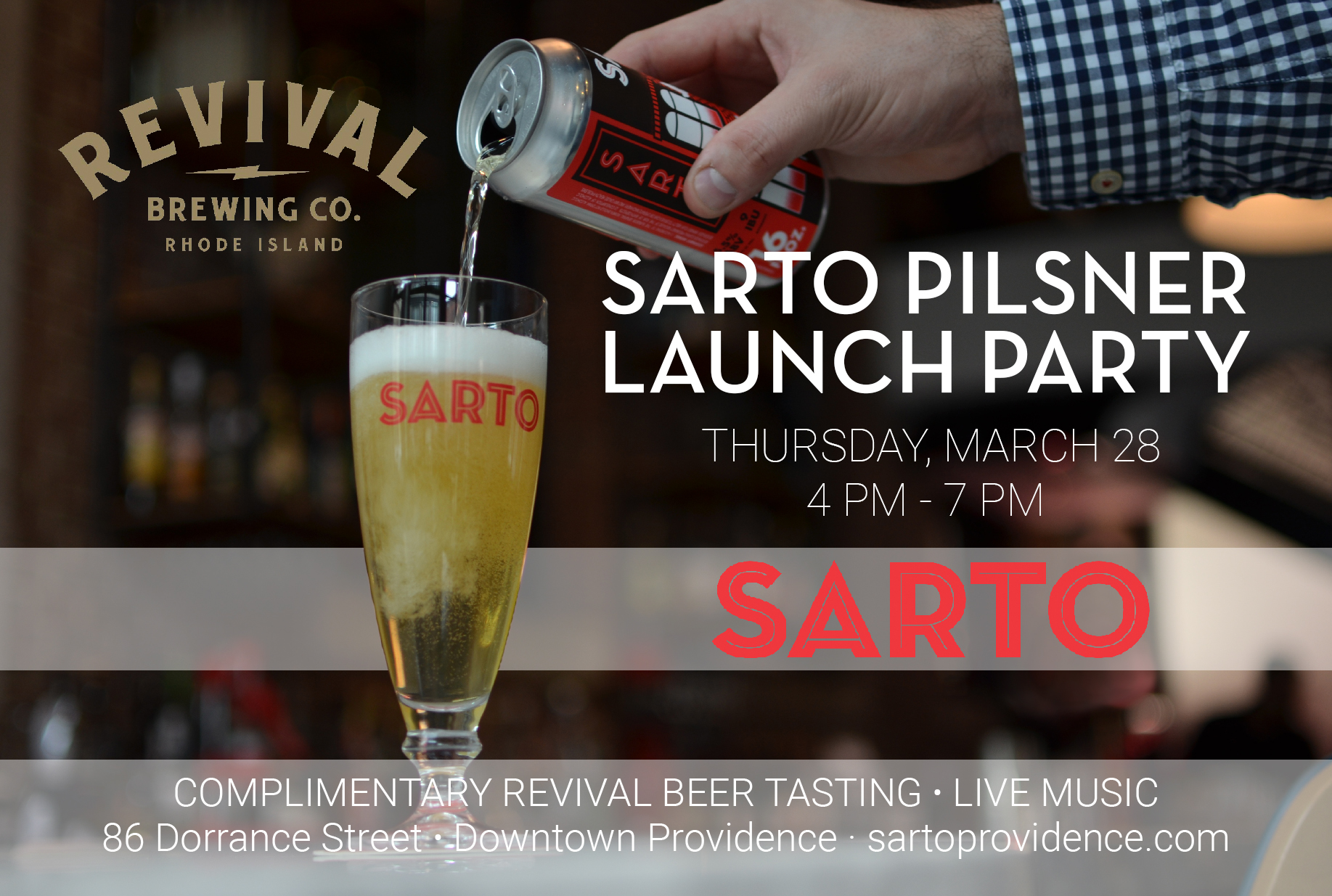 WHAT: Sarto Pilsner Launch Party. Celebrate a brand new Italian-style pilsner crafted by Revival Brewing Company launches at Sarto, located in downtown Providence. The celebration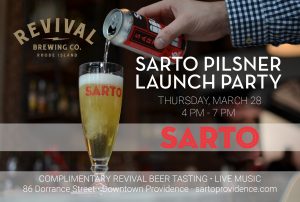 features complimentary Revival tastings, live music, and the opportunity to be one of the first people to sample the new beer. The event is free and open to the public.
WHEN: Thursday, March 28, 2019, 4:00 – 7:00 p.m.
WHERE: Sarto, 86 Dorrance Street, Providence RI, 02903