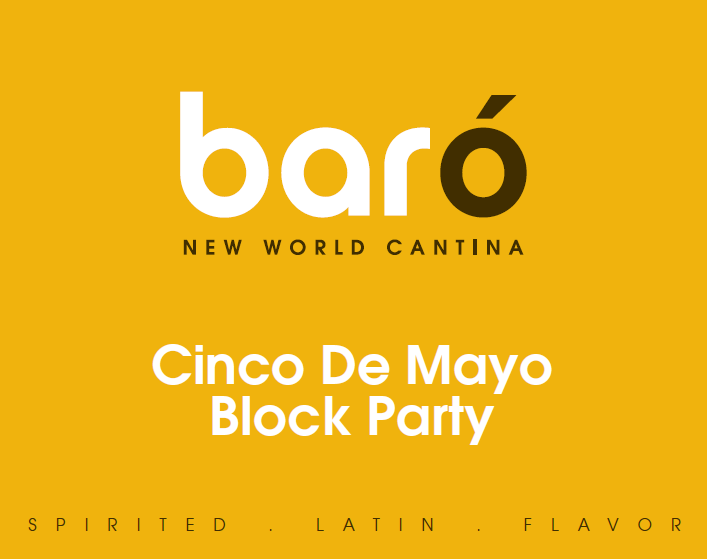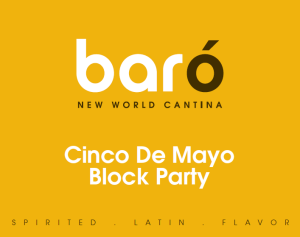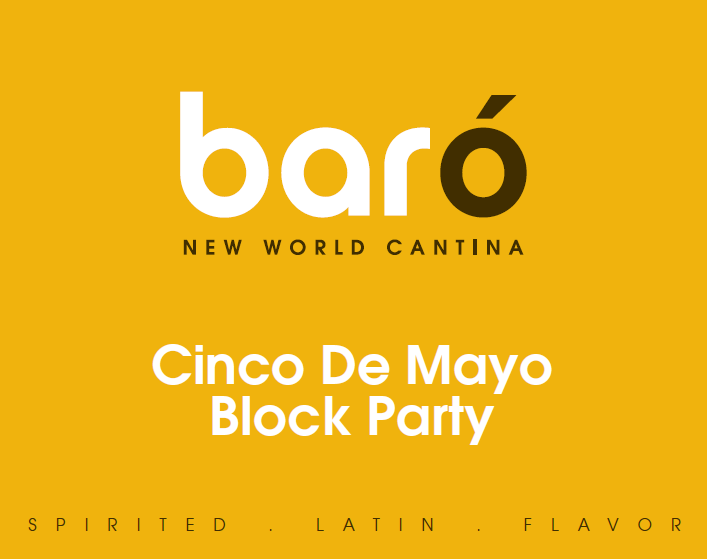 When: Sunday, May 4, 2014, 12:00 – 8:00pm

What: Cocktail competition featuring Don Julio Tequila, music and games, outdoor seating, food, drinks and more.
Where: Baro Latin Cantina, 1229 Post Road. Fairfield, Conn.
For tickets: 203.292.9560, info@baroct.com, www.baroct.com
For competing bartenders: Contestants can enter the contest by providing their name, bar/restaurant they represent, and the recipe for their cocktail along with an explanation of why they chose the particulars ingredients they used.
What: Tequila Based Cocktail (Don Julio)
How: Cocktail completion registration entry deadline is 4/28/14, by 9:00pm. Entries must be emailed to: info@baroct.com.
Entries must include three parts:
1. Recipe
2. Background (why ingredients were chosen)
3. Presentation (includes proper use of tools, skillset, etc.)
Competition start time: 4:00pm. Tequila used must be: Don Julio. Baro will provide all fruits/juices/syrups currently stocked in our bar. Anything else contestant must provide. Six ingredient max; garnish counts as one ingredient. Baro will supply:
Lime Juice
Lemon Juice
Grapefruit Juice
Orange Juice
Pineapple Juice
Pomegranate Juice
Cranberry Juice
Simple Syrup
Jalapeño Simple Syrup
Agave Nectar
Demerara Syrup
Hibiscus Syrup
Honey Ginger Syrup
Prizes: 1st Place: One night stay for 2 at Foxwoods Resort & Casino, Dinner for Two at Baro, Bottle of Don Julio; 2nd Place: $100 Amex Gift Card, Dinner for two at Mezon Tapas Bar & Restaurant, Bottle of Don Julio; 3rd Place: $75 Baro gift card, Bottle of Don Julio.
Judges will be Paul Mazurek, Treasurer, USBGCT; Peter Clayton, Owner/Operator, Bartenders Academy; Kristian Snook, Accounts Manager, New England Wine & Spirits.