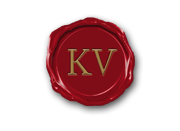 Pernod Ricard USA celebrates the announcement released today by its parent company, Paris-based Pernod Ricard, regarding its agreement to purchase Sonoma wine brand, Kenwood, and related assets from F. Korbel & Bros.

Bryan Fry, President and CEO, Pernod Ricard USA, said Kenwood's premium Sonoma County wines will greatly benefit the company's Wines and Champagnes division. "We are dedicated to significantly expanding our U.S. business, and the acquisition of a prominent California winery is a great step in that direction," Fry said. "Consumer trends favoring premium California wines – combined with our powerful route to consumers and our overall commitment to the wine and champagne business – position us well for strong, sustainable performance with Kenwood and the rest of our premium portfolio." Fry added that Kenwood's strong presence in chain accounts will further strengthen Pernod Ricard's presence in that fast growing market segment and enable increased distribution of its other premium wines and spirits.
Gary B. Heck, President and Owner, F. Korbel and Bros., said the sale of Kenwood "will allow us to focus the company's resources on our leading California champagne and brandy business. We are pleased to hand the stewardship of Kenwood to Pernod Ricard, and expect that they will continue to build upon the brand's successful legacy." Founded in 1970, Kenwood has been recognized consistently for producing premium varietals that reflect the unique characteristics of the world-renowned appellations of Sonoma County.