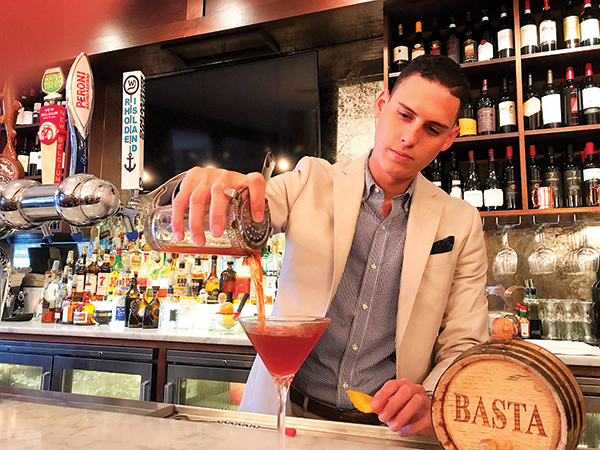 Basta Restaurant
2195 Broad Street
Cranston, Rhode Island
For more than 25 years, Basta Restaurant has served the state locally-sourced ingredients with international influence. The dining room offers an option to sit outside on the private "Terrazza," which also has a full-service bar. Basta is a certified Associazione Verace Pizza Napoletana, a True Neapolitan Pizza Association. The menu offers more than 120 different wine varietals by the bottle and offers 29 wines by-the-glass with origins ranging from Oregon to Tuscany, beer selections and, of course, cocktails.
General Manager: Alex Rosario
Cocktail: Basta Negroni
Recipe:
 One pineapple
 1 L bottle Campari
 1 L bottle of Carpano Antica Sweet Vermouth
 1 L bottle of 1751 Gin Lane London Dry Gin
 5 5-gram Sugar in the Raw packets (total 25g)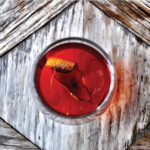 To serve: Add Negroni cocktail to ice in a shaker, stir don't shake, then pour in a rocks or martini glass. Garnish with a touch of orange peel.
"Our barrel-aged Negroni is a perfect example of taking a classic Italian cocktail and adding a more approachable twist to it," said General Manager Alex Rosario. "The oak of the aging process balances perfectly with the slight sweetness of the pineapple-infused Campari. This is a perfect cocktail to enjoy before having dinner."