Beam Inc. (NYSE: BEAM), a leading global premium spirits company, and Luxco, a leading producer, importer and marketer of beverage alcohol products, today announced a definitive agreement for Beam to sell a collection of brands, including related inventory, to Luxco.

The brands included in the transaction are Wolfschmidt vodka, Calvert (Lord Calvert Canadian, Calvert Extra, and gin), Bellows (blended whiskey, Bourbon, gin, rum, Scotch and vodka), Dark Eyes vodka, Canada House Canadian, and Tempo Triple Sec. The brands, distributed in North America, generated 2012 revenues of approximately $30 million (excluding excise taxes) and volumes of approximately 1.8 million cases. The purchase price is approximately $65 million.
"Following the premium brand acquisitions we've made in the past two years, this move reduces portfolio complexity in economy vodka and Canadian whisky, and reinforces Beam's focus on developing our Power Brands and Rising Stars, which are our most profitable growth engines," said Matt Shattock, president and chief executive officer of Beam Inc. Beam segments its brands into Power Brands, Rising Stars, Local Jewels and Value Creators. The brands being divested to Luxco are among Beam's Value Creators.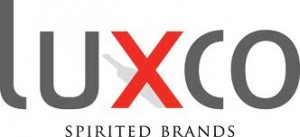 "We are thrilled to be adding these brands to our portfolio. Beam has done a great job in establishing them across many markets and categories.  We look forward to expanding them further and bolstering our entire portfolio with our distributors," said Donn Lux, chairman & CEO of Luxco.
The transaction is subject to customary closing conditions and is expected to be completed by the end of January.  As part of the transaction, Beam will continue to produce and bottle the brands through at least January 2014. Beam expects the transaction to be neutral to EPS in 2013.