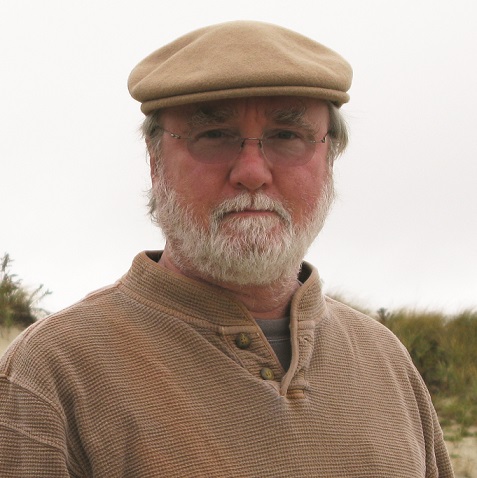 By Jack Kenny
We have a serious First World Problem. Too much beer, not enough space. It started with the rise of craft beer and it's getting worse. America loves beer, all kinds of beer, and now we have 2,500 breweries from sea to shining sea. They are harvesting the amber waves of grain and hops from the fruited plain and putting the noble liquid into packages in such quantities and varieties that we struggle to find space for them in our coolers and on our shelves.
I've written about customers who come into stores weekly and ask, "What's new?" It used to be that the new brews came out occasionally, but that's no longer the case. Lately, the retailer can give specific answers. Hundreds of breweries are represented in Connecticut and Rhode Island today, and they are rolling out the new stuff like there's no tomorrow.
Shelf space at on-premise establishments has always been finite. The number of taps is limited, as is the amount of square footage for bottles. Taps, be they five or 50, are fixed or rotated, and bottle menus are designed around customer preferences. If a bar doesn't pour City Steam's Naughty Nurse, nobody's going to pout and demand "Why not?" That's not the case on the off-premise side. Retailers want to satisfy their customers, even the occasional Rodenbach Grand Cru drinker. Shoppers are aggressive. But the stock boys are having issues these days, issues identified by the initials SKU.
Retailers can't invent shelf space. With that axiom in mind, let's take a look at Samuel Adams, Goose Island, Founders, Sierra Nevada, Dogfish Head, and Lagunitas. Those six, all national craft brewers, each can have up to 10 SKUs at a time on store shelves. Sam recently came out with two new additions to the Rebel IPA line. Sierra Nevada's new Hop Hunter IPA was en route here at press time. Four of the five routinely ship two seasonal beers. Consumers want these beers (most of them). Wholesalers promote them. They bring profit to the store.
Let's add local beers to the mix. We have Two Roads, Half Full, Back East, Grey Sail, New England Brewing, Stony Creek, Charter Oak, Thimble Islands, Newport Storm. Let's find space for them. And for their seasonals and special releases. Cisco, Wachusett, Harpoon, Captain Lawrence, River Horse, Southern Tier. Them, too.
Retailers can't invent shelf space. One retail company owner learned recently that his beer managers were turning six-packs sideways on the shelves, reducing three-bottle facings to two. "I don't like that," he said. Neither do we, his people said, but that's the way it is.
This is not just a craft beer problem. We used to have Budweiser and Michelob. Now we have Bud in cans and bottles and aluminum cans in quantities of six, 12, 15, 18, 20, 24, and 30 (Don't hold me to that; I lose track.). We have Bud Light in the same bunch. We have Bud Ice, Bud Select, Bud Black Crown, Select 55, Bud Light Lime, Bud Light Lime-A-Rita (and its siblings), Bud Light Platinum, Budweiser Chelada (and Picante), Michelob Amber Bock, Light, Ultra, Ultra Amber. Don't look now, but Bud is resurrecting Tequiza (remember?) under the name Oculto, due for launch in the spring. Excuse me while I invent some shelf space.
Let's not forget imports. Some markets in our region have healthy ethnic populations. Modelo and Dos Equis are surging these days, particularly the former. So far they have only a couple of SKUs each, but that will change. (And Anheuser-Bush will introduce Montejo, a Mexican lager, this year.) Eastern Europeans have strong beer preferences and those compete for shelf space. Haitians like Prestige, Dominicans Presidente, Jamaicans Red Stripe. Those can be accommodated. Please don't brew varietals.
Oh yes, the other specialty beers: Ommegang, Victory, Unibroue. You know them. They make four-packs and six-packs and bombers and 750s. Let's find space for them. And Stone. I forgot to mention Stone, and Rogue, both of which produce beer in several formats and countless SKUs, all good, all clamoring for space on the warm shelf and in the cooler.
You know and I know that this First World Problem isn't going to get any easier. I don't have a solution, but I'll welcome your feedback. Send your thoughts and ideas to me at thebeercolumn@gmail.com. Maybe it's worth a follow-up.
Jack Kenny: Jack Kenny has been writing The Beer Column for The Connecticut Beverage Journal since 1995. Write to him thebeercolumn@gmail.com.