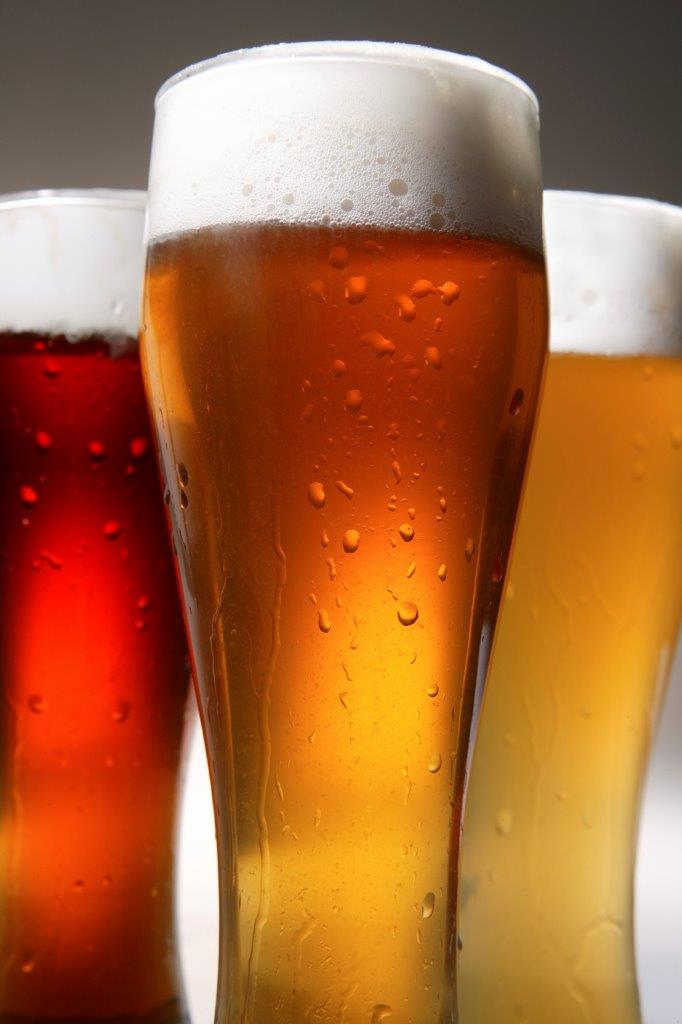 By Jack Kenny
From day one of the craft beer movement, American brewers have been sniping at one another. They do battle daily over tap handles and facings on retail shelves, but they also have attitudes about pedigree. Every art and craft has its fans and detractors, of course, but the bickering in the beer world is not just among consumers. Craft brewers tend to be friendly and helpful with those they consider to be their equals, but if you are not a craft brewer then you are a little lower than the angels.
The debate over the pedigree of beer has come to be defined as "craft vs. crafty." The crafty ones are the big commercial brewers — and those in league with them — who claim to make craft beer too. The "real" craft brewers don't like that, and get haughty about quality, ingredients and so forth. But it's more than that. There's a cultural bias that makes some people really uncomfortable.
One of those whose discomfort has boiled to the surface is Andy Thomas. The CEO of the Craft Brew Alliance (CBA), Thomas has a beef with the Brewers Association over use of the term "craft beer." CBA is a public company that owns Redhook, Widmer, Kona and Omission beer brands. Anheuser-Busch owns a 32 percent stake in the company.
The Brewers Association (BA), the major membership organization for craft brewers, apparently doesn't consider CBA's beers "craft" because one of its major owners is the world's largest brewer. Andy Thomas got the chance to attack BA's posture in late January at the Beer Summit held by Beer Business Daily. There were 300 beer industry professionals in the audience.
"We have the honor of having two pioneering craft brands in our portfolio," Thomas declared, referring to Redhook and Widmer Brothers. "Yet an industry association doesn't consider us 'craft.' Isn't it time that we stop acting like 13-year-olds? That we stop taking ourselves too seriously and start talking to consumers and retailers again? "We label. We operate in cliques. Are you a craft brewer? Did your equity come from a certain place? Do you not use certain ingredients? Name-calling, labeling, craft versus crafty."
According to Brewbound, which covered the event, Thomas suggested that rather than spending time worrying about who gets to be included in the "craft club," brewers should spend more time refining their own business practices. "We think our actions are limited to this room. They are not. We are leaders of the industry. What we say about each other influences what consumers think about us. Our actions, our words, have an effect."
Thomas raised a great point about the seemingly unstoppable proliferation of beer styles, old and new, in the U.S. market. "Are we really doing what we can to educate consumers about brewers, styles and brands, or are we confusing them so much that they will go to something that is easier for them?"
Like most people, there are some beers and beer styles that I'm not particularly fond of. I can place these roughly into two categories. In the first are beers that I know are great — well made with the finest ingredients by a brewer who cares deeply about her product — but they don't appeal to me. In the second are beers that I don't like because I believe them to be substandard based on what my palate tells me. Yet other folks like those beers, so who am I to tell them that they are merely crafty and not craft?
Andy Thomas agrees. "Don't bash beer," he said. "Don't elevate yourselves by cutting someone else down. Don't make someone question their beer. "Don't bash beer. Don't bash craft beer. Don't bash crafty beer. Don't bash domestic beer. Don't bash imported beer. Don't bash light beer. Don't bash brands. Don't bash brewers. Don't bash beer consumers. Don't bash retailers or wholesalers. Don't bash beer — celebrate beer."