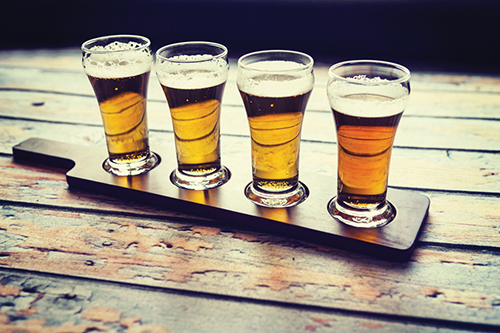 By Jack Kenny
How big is the beer industry in the United States? What's the economic impact of beer on our society? Would you believe $253 billion? Compared to what? Well, that number is twice as big as the U.S. wine industry, for starters.
Last year the beer business in the U.S.A. contributed 1.5 percent of the gross domestic product, according to the Beer Institute, an industry association composed mainly of large commercial brewers. That $253 billion includes the contributions of brewers, distributors, importers and retailers. The institute incorporated salaries of people involved in the beer industry, sales by brewers and spending by people who work in the beer trade.
The American beer industry employs more than 1.75 million people, directly and indirectly in more than a dozen different categories, including farming and packaging. The Beer Institute says that 70 percent are directly employed by large and mid-sized brewers and beer importers. Wages paid to all of those people totaled $78.6 billion last year.
Beer and other alcoholic beverages are taxed at several levels. Federal, state and local taxes on the beer industry amounted to more than $48.5 billion in 2014. That includes business, personal and consumption taxes, as well as taxes on sales, gross receipts and revenue collected from state and federal excise taxes on beer.
Most of the beer industry's economic contribution comes from large brewers, but it's worth noting that one out of every 10 beers sold in our country is a craft beer (by 2020 that fraction is predicted to rise to 15 percent.). So far this year, sales of craft brew are up 15 percent over the same period in 2014. More than 3,500 breweries now operate in the U.S.A., and of those about 3,400 are craft beer producers. The Brewers Association, composed mostly of craft beer producers, says that about 1,750 breweries were in various planning stages as of June 2015. Craft brewers employ just over 115,000 workers.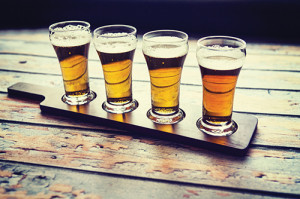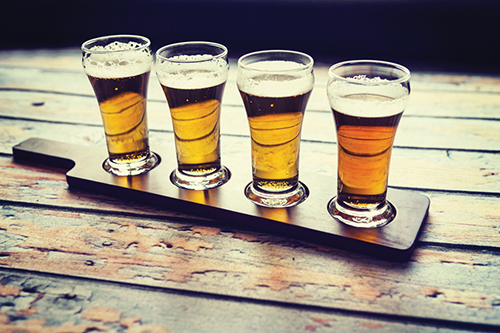 A recent article in Fortune magazine pointed out the significant contribution that brewing makes to the farming industry. "Craft breweries tend to use a lot more of the key brewing components per batch than large competitors like Budweiser and Coors. How much? A recent research report from the U.S. Department of Agriculture notes that the average craft style beer uses between three and seven times as much malt per barrel as a mass market lager."
And that's only the barley malt. Hop farmers win, too. Brewers report that today they must order their hops up to three years in advance to ensure an adequate supply. Small as they are, Connecticut and Rhode Island generate healthy contributions to the overall economy through the beer business: $2,038,142,800 and $530,591,900, respectively.
In Connecticut, the Beer Institute reports, 8,645 people have a direct impact on the beer business: brewing 226; distributing 1,197; and retail 7,222. Wages for those individuals equaled just over $311 million last year. Those indirectly involved in beer number 5,880, and of those, 119 are in agriculture. The amount of taxes paid on beer in Connecticut last year was $99,673,100; these include federal and state excise taxes and other state/local taxes.
The amount of taxes generated at federal, state and local levels was $237.6 million. The institute says that Connecticut has 49 brewing establishments and 74 beer distributors.
In Rhode Island, the number of people directly involved in beer is 3,378: brewing 51; distributing 360; and retail 2,967. Wages were $92 million in 2014. An additional 1,802 people contribute indirectly (20 in agriculture).
Excise taxes in the Ocean State were $39 million last year, and taxes generated by the industry were $74.8 million. Rhode Island has 20 brewing establishments and 28 distributors.
One fascinating aspect of the beer business these days is packaging. Off-premise retailers can attest that brewers are reworking their graphics, labels and packages at a record pace. They are using different materials and new designs for graphic appeal; they are switching to four-packs or back to six-packs — a few have gone to three-packs — and many have added cans to their bottled offerings, pleasing the summer crowds but frustrating the retailer whose shelf space is fast disappearing.
All of those folks in the packaging sector are contributing mightily to the positive economic status of beer. So are those in equipment manufacturing, finance, transportation, construction and entertainment: and – lest we forget – our friends the farmers.
Jack Kenny has been writing The Beer Column for The Beverage Journal since 1995. Write to him at thebeercolumn@gmail.com.