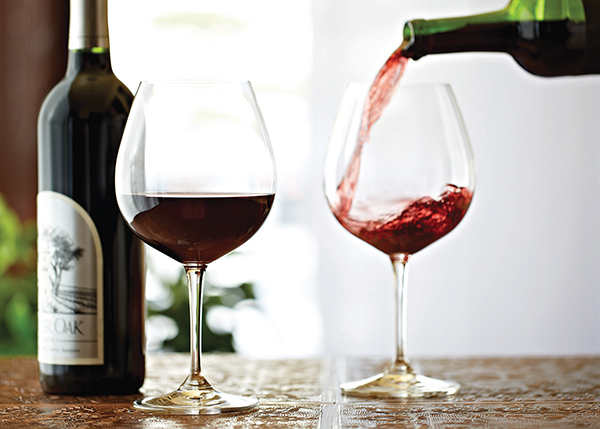 Local Wine Programs Receive National Notice
By Savannah Mul
Wine Spectator recognized many Rhode Island restaurants for their notable wine programs in the magazine's annual Restaurant Wine Lists Awards. Fourteen restaurants received an Award of Excellence, which is awarded based on a "well-chosen selection" paired with a menu to match price and style. Restaurants receiving this award offer at least 90 selections.
Five restaurants received the Best of Award of Excellence, and these wine lists are comprised of more than 350 wine selections. Restaurants receiving this designation demonstrate "superior presentation, and display either vintage depth, with several vertical offerings of top wines, or excellent breadth across several wine regions."
The following restaurants received "Best of Award" of Excellence: 22 Bowen's Wine Bar & Grille in Newport, The Atlantic Hill on Block Island, Castle Hill Inn in Newport, Jamestown Fish in Jamestown (Jamestown Oyster Bar), The Mooring Seafood Kitchen & Bar in Newport and Seasons in Watch Hill (The Ocean House).
The following were noted "Award of Excellence:" Brick Alley Pub in Newport, Caffe Itri in Cranston, Camille's in Providence, The Capital Grille in Providence, Chapel Grille in Cranston, The Coast Guard House Restaurant in Narragansett, D Carlo Tuscan Grille & Wine Bar in Smithfield, Fleming's Prime Steakhouse & Wine Bar in Providence, Hemenway's Seafood Grill & Oyster Bar in Providence, Mill's Tavern Restaurant in Providence, Olympia Tea Room in Watch Hill, Spiced Pear Restaurant in Newport,  Trio in Narragansett and The White Horse Tavern in Newport.