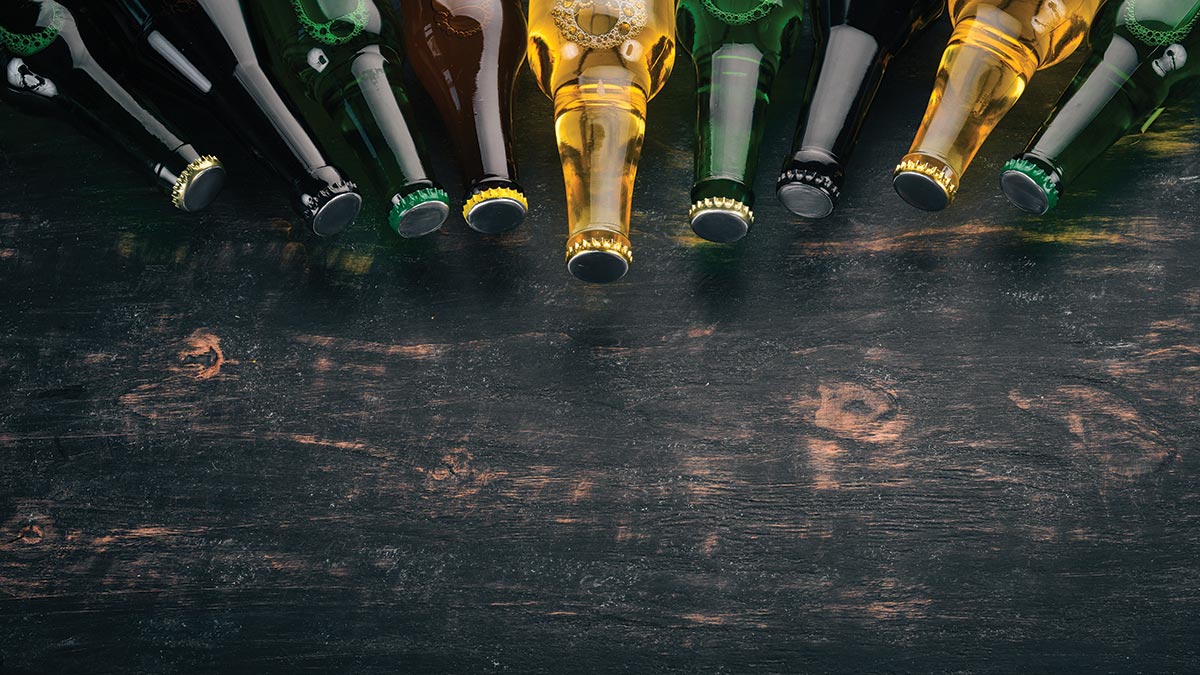 By Jack Kenny
What do koyt, joppen, dampf, kottbusser and grodziskie have in common? If you guessed obsolete beer styles, you are correct, and you know this because you are a serious beer devotee (or you have extra time on your hands). Some of these had died, some were comatose, some were fast slipping away, but all have been brought back to life.
A good many of the obscure beer styles that have been revived had their origins in Germany and nearby countries. England's beer history also has casualties. Many are available only overseas, but dedicated craft brewers here and abroad have re-created them.
Anchor Steam, the flagship amber ale from San Francisco, almost became a memory. In 1965, when Anchor Brewing's doors were just about closed, Fritz Maytag bought it, revived it and fathered the global craft brewing industry. The irony is that the style, California Common, remains uncommon today.
The name comes from the 19th century, when "steam" was the nickname for West Coast beer brewed without ice under rather primitive conditions. Though details are foggy, it's thought that it comes from the steam from the warm pans of fermenting beer rising into the cool air on rooftops. Romantic.
Dampfbier – "steam beer" in German – is made today at just two breweries in Bavaria, which qualifies it as obscure. Dampf is brewed at higher temperatures than most ales, using pale barley malt fermented by weiss beer yeast. It dates from the early 19th century, probably.
Twenty years ago, a visitor to a craft beer pub would have stared blankly if the bartender recommended a gose. Today, the sour style is fairly well established here, though there seems to be a clear divide between those who like it and those who can't stand it. It's a wheat beer brewed with coriander and salt, and it can have lemon and spice tones. Some craft brewers today add other fruit flavors for variety. Gose was first brewed in Goslar, Germany, in the 13th century.
Spruce beer can be found here and there these days. Indigenous folks who lived in colder climates brewed with spruce for who knows how long. Scandinavians and other Europeans enjoyed it. The British navy took barrels of it aboard, and both British and American colonial armies kept steady supplies of spruce ales. Alas, it faded from the scene in the late 1700s.
The Brewery History Society says that the name of the brew "came from the German sprossen-bier, literally 'sprouts beer,' more meaningfully 'leaf-bud beer' since it was flavored with the leaf-buds or new sprouts of Norway spruce … In early modern English, the similar-sounding 'spruce' was another name for Prussia, from which country's main port, Danzig (Gdansk in Polish), sprossen-bier was exported." The style was also called Danziger bier or joppen bier. It tastes like a Christmas tree.
We know a few things about Horner beer. It comes from Horn, Austria, and was popular in the 18th and 19th centuries. Brewed from oat malt and pale grains, it's been described as murky and slightly sour, possibly from the addition of cream of tartar, highly carbonated and refreshing.
Most exciting is that Horner was a favorite of Wolfgang Amadeus Mozart. He wrote the lyrics – most likely not the music, sadly – for a three-voice canon titled "Bei der Hitz im Sommer eß ich," which translates as "In the heat of summer I eat." In the libretto he croons, "I take lemonade, almond milk and, at time, beer from Horn."
Caves beer, from Lier, Belgium, is a high-fermentation dark beer that disappeared in 1967 but was reborn nine years later. Years ago, I spent a night in Lier and had a fine dinner with friends at a local restaurant. I didn't know that the town had its own 400-year-old beer style. My loss.
Before I forget: Koyt was an oatmeal beer brewed from the 14th to the 18th centuries in Europe's low countries. Kottbusser was a sweet beer from Germany made with wheat, oats, honey and molasses. Grodziskie, from Poland, is from oak-smoked wheat malt; production died in 1993 but has been revived since 2010 in limited quantities by specialty brewers.
Beers, like all else, come and go. Eternal optimists, we live to enjoy what's in our glass today.
Jack Kenny has been writing the Beer Column for The Beverage Journal since 1995. Write to him at thebeercolumn@gmail.com.