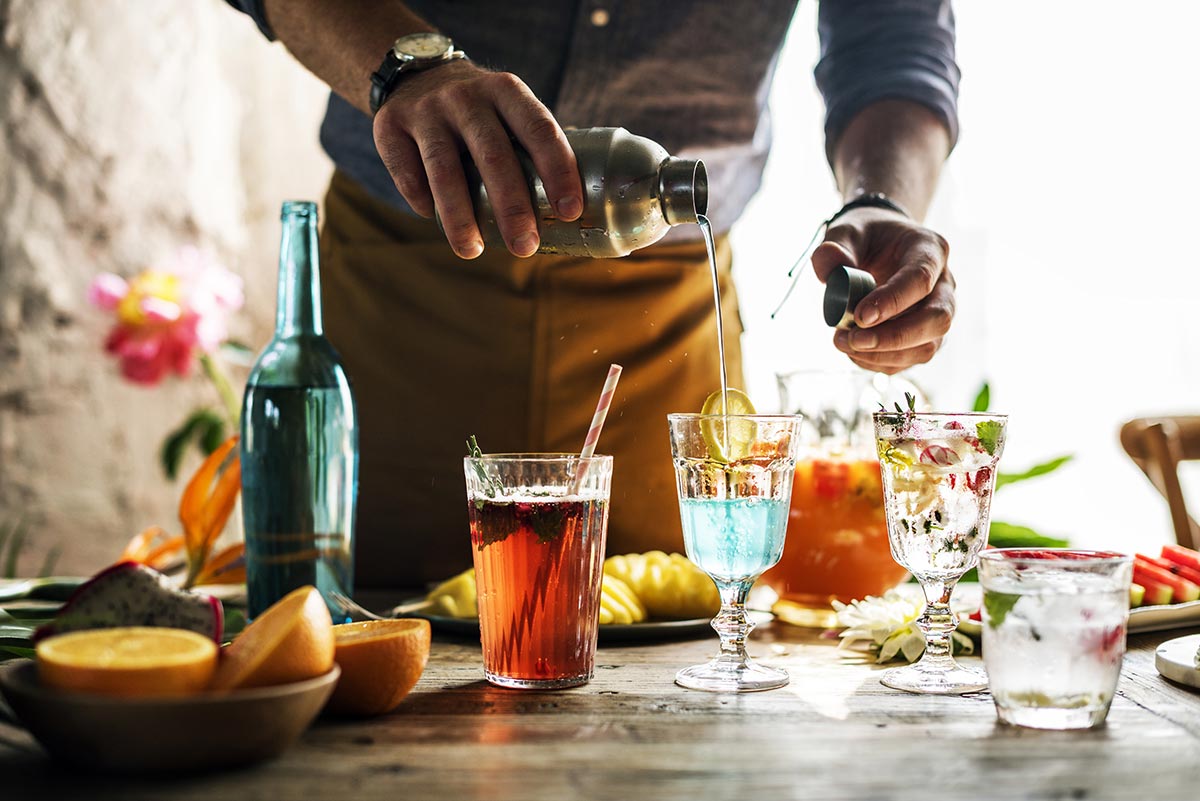 April Glowers: Keeping Your Menu Seasonally Appropriate
By Khalid Williams
A curated experience. Everything is a curated experience. I am guilty of overusing this phrase and I have no plans to stop. Tailoring experiences to build guest satisfaction and increase brand recognition is one of the smartest things an operator can do, and the changing weather is the lowest hanging fruit.
It's not rocket science either: in October, the leaves are changing and pumpkins are both on, and in, everything. Cinnamon rims are the crown, and pumpkin beverages are King and Queen. I finally stopped complaining about this and feel such a burden lifted off my soul. In December, we tailor experiences to a winter wonderland. Snowflakes with little faces are everywhere, and I don't mean the hipsters with the blank stare. Every cocktail is a "winter warmer," even when served cold. Whether it is November 30 or February 7, a winter menu is what fits the bill.
Then come the warmer months — this is when things get difficult. What works in February will NOT be desired on May the 4th (then again, it might. We have seen 46 degrees on Star Wars Day, more than once in the past five years … and it hit 70 that same week). Nobody wants a blueberry mojito when it's 39 degrees. Conversely, no business can afford to toss all that cinnamon-infused bourbon that was made in January and is still hanging around due to the random warm streaks that make guests look to a spring awakening in a glass.
All that said, when and how do we drop our spring menu? How true should we stick to what would naturally be growing outside? Having a spring exclusive menu means that you've got a timely and current menu for three months, so long as temperatures are above about 55 degrees starting on March 21. We don't clear the Northeast's cold weather truly until the start of May.
Even still, the spring/summer products are coming fast and furious now, and if we are slow to transition, we will end up behind the curve, with too many heavier items in our inventory and no room for the lighter, botanically-driven choices. I have found one prevailing truth about seasonality: the vaguer the better.
After talking to operators with winning programs, I have discovered a few techniques that don't cost anything but our time and attention and will show our clientele that we are bringing those April flowers. I offer "The Real Spring Forward," three steps to seasonal menu continuity:
April 1: There is safety in botanicals. A lot of spring fruits that we expect to be plentiful will not. Weather also may not be cooperating. Jazzing up all-season cocktails with mint, sage, basil, thyme and tarragon will give your signature cocktails a fresh new look that is easy to maintain.
April 15: If you still have winter spirits hanging around, pay attention to the forecast. A "Winter in April" special will send the message that you are in tune and responding to your guests' experiences before they enter your doors. Plan a giveaway or special promotion for days that the temperature drops below 45 degrees.
April 30: This is a good time to transition to a "Warm Weather" menu format. Create four cocktails based on category (daiquiri, sour, mojito and margarita are each reliable choices). You can change the syrup, modifier or bitter component as the hyper-focused seasonal ingredients are available to you. This changes the uncertainty of product availability and gives you a chance to be nimble and responsive.
Having a garden-to-glass menu is noble. It can also prove impractical and cumbersome to organize. Use the steps above to frame the seasonal uncertainty, while still creating a showcase program for your bar.
Khalid Williams is a bar manager, spirits brand representative and program consultant specializing in marketing, engagement and data. His passion is for exploring the "why" behind consumer decisions. He loves Old-world wine, New-world rum and Connecticut beer. Follow him on Instagram @thebarrelage.