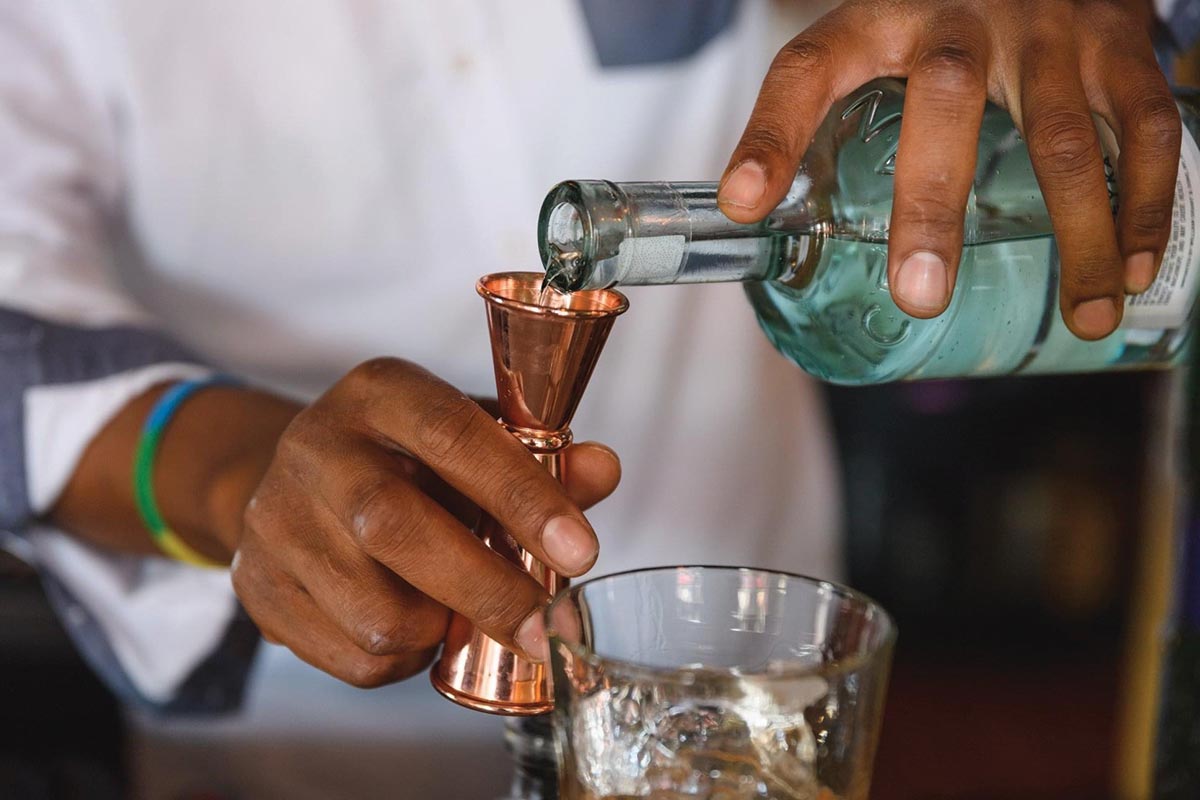 By Khalid Williams
Anyone who says they can handle pressure needs to spend the fourth quarter of the year with someone in the beverage biz. It's a winter wonderland, and customer connections are one answer to the problem of product availability this holiday season, but not the only, which we will get to.
Anyone who has been in this business long enough has that infamous O-N-D (the industry term for October, November, December) story about that case of Cognac that had to be dropped off in the wee hours of the morning to that special client or the mid-dinner shift unloading of trucks in packed parking lots. Then, there's the matter of rare spirits: those special items that are allocated sparingly and cause lines or clans of search parties … they're as elusive as ever. Christmas clawing for liquid gifts this year seems especially frantic.
The record-breaking sales of aged spirits amidst pandemic halts in production has finally come to its inevitable, yet unintended conclusion: a break in the supply chain. This year, everyone is trying to figure out what will be available when and how to get it. Some restaurants are simply cutting the size of their spirits menus in hope that the favorite will wash ashore before the holidays.
The shelves are far from barren, but fan favorites are disappearing. There are emotions tied up in our old standbys: brands, beverages or bars. All three have been disrupted greatly. This, strangely, is the greatest opportunity for transcendent service.
Each operator gets the chance to embrace the fact that we do not simply sell bottles or cocktails. We are in the reaction business. This is the experience industry. What people decide to drink cannot be untangled from how they see themselves. For us to now be successful, we have to see through the eyes of our customers and make that our culture.
One solution lies in us facing these challenges in a transparent, empathetic and strategically sound fashion. We actually find ourselves in a similar position as our customers: we want the products that we know and love. We cannot get them, but we have to get something.
My three favorite tequilas are out of stock. Does that mean I won't make my famous cranberry palomas at a holiday dinner this year? Of course not. Something will be selected. The new, shared challenge is to turn that substitute into an upgrade.
We can turn "fine" into "hell yes!" by embracing the items that are available, studying them and the humans they were made by. Your best-selling item may be collecting dust. All that bottle needs is its story to be told, and it will be sold (if it's quality, of course).
Customer satisfaction has to be guided by us this year, more than any other. Our patrons have enough uncertainty in their lives. With this lack of familiar products on the shelves, each sale now becomes a disappointment or, a revelation. The customer is going to ask questions where they wouldn't have before. Questions are a window into their desires, and their desires are the reason we are all here in the first place.
Standardize some points of dialogue for all of your customers: their favorites whether available or not, the other bars and bottle shops they visit, and what they have always wanted to try and haven't yet. This is how a transaction is transformed into a relationship.
Get some heartfelt questions answered, and the trends of your establishment will make your customers' desires become clearer to you, and you will be able to perform better in this home stretch. The more empathy that is shown, the more likely you will be to make your buyers even happier than they would have been just picking up their old favorite.
A solid customer relationship is the best gift you can give yourself, and I hope that your stocking is full of good will and lasting connections. Merry Festivus to all, and to all a quick Xmas Eve shift!
Khalid Williams is a bar manager, spirits brand representative and program consultant specializing in marketing, engagement and data. His passion is for exploring the "why" behind consumer decisions. He loves Old-world wine, New-world rum and Connecticut beer. Follow him on Instagram @thebarrelage.