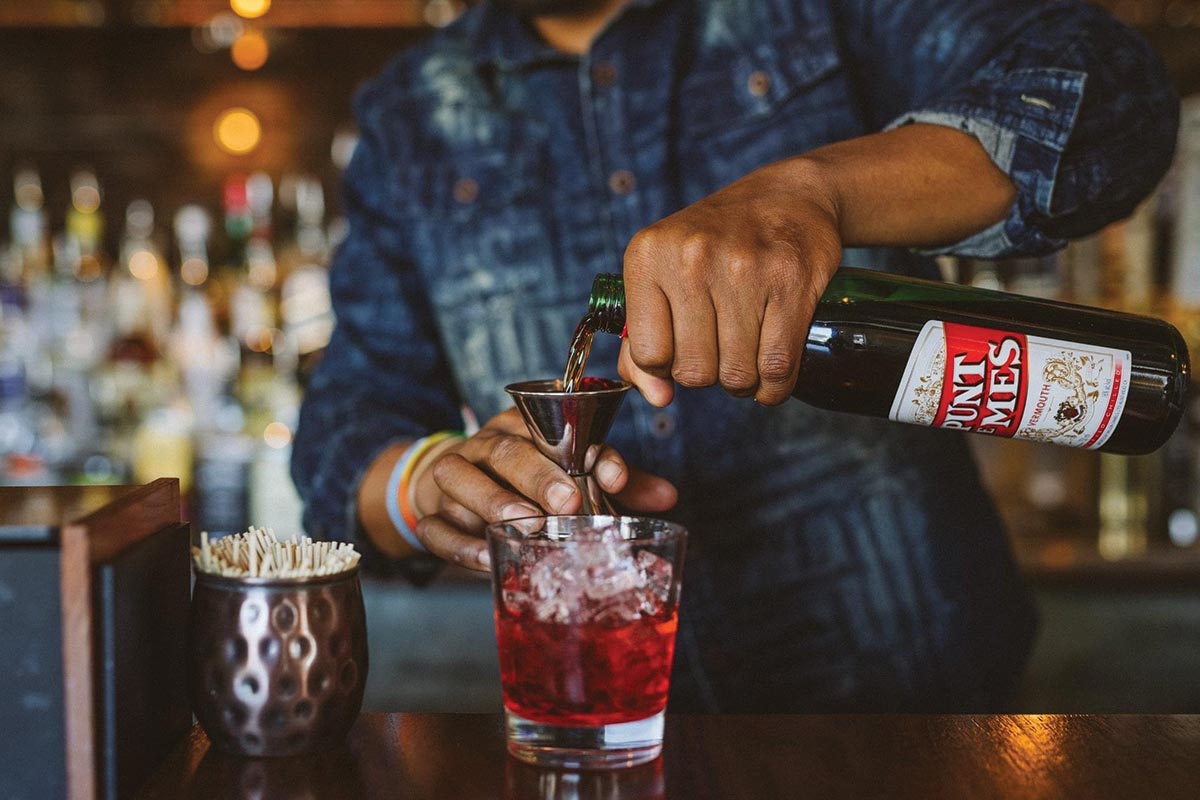 By Khalid Williams
We have come a long way, baby. Cocktail culture and spirits consumption has had a metamorphosis in the last 20 years. Guests are more educated. Bartenders are more studious and do a job that can only be called craftsmanship. Brands are focused on honest production that has character and correctness as main goals. This meteoric rise is and was staggering, and is still not even now totally understood.
A craft bar experience is considered an adventure: with twists, turns and surprises; with nuances and subtleties; a slick nod to Jerry Thomas with this cocktail; a drink with a reference to whatever edgy and "hip" show is trending. The consumer wants to be taken on a journey by that cocktail. They want a conversation piece out of that bottle they just purchased when they set it out in front of guests at a party or a gathering.
Guests were prepared to take a step into the unknown, but is more uncertainty what the consumer of 2021 is seeking?
As we all know, gatherings of any kind come with some baggage, and so does every waking moment of our lives in this "new abnormal." We are faced every day with new safety guidance, new rules to follow and shiny, brand-new consequences if we don't. The people who are looking to pick up a bottle of bourbon or order an evening cocktail are decidedly and significantly less in search of intrigue.
Esoteric spirits aren't moving, according to my inventory sheets. The same has been reported by multiple bar programs in West Hartford and Middletown, and I suspect elsewhere. The market is coming back for more of key products and not looking to deviate too much. Restaurants and bottle shops who built their brands around creativity are fighting to keep their identity while meeting the guests' current needs. Do we keep three mezcals on our spirits list? Do we reorder that 18-year single malt? Do we add a canned seltzer or two? Can we add some larger brands that we would usually shy away from?
The answer is yes, yes and yes. Keep your identity, but make room for some new personality traits. The biggest reactions I have been getting have been from drinks with kitschy garnishes (if you've never been called "the place with the drink with the cupcake on it!" you haven't lived). A lollypop on a Cosmo turns lots of heads. Peach rings and Prosecco are apparently what folks have been silently desiring all along.
Cocktail kits? Vodka soda cran is the top seller. Twizzler-infused vodka is a guilty pleasure that I am finally admitting. Keep it between us, please. Edible glitter will change your mimosa's entire life. Mixed half-cases of wine marketed for bingeing out on Netflix will get a positive reaction.
Grab $10 worth of candy. You now have garnishes that are shelf stable, easily stored, cheap and will guarantee smiles. Get a pack of Cinnabons. Put them on a winter spiced cocktail. Wait for the Instagram pictures. Repeat.
Being at least mildly familiar with the meme parade will put dollars in your till. A "Bored in the House" Burgundy promotion would absolutely win hearts and minds at an elegant wine shop. Carole Baskin anything will have you hearing genuine laughter in your place of business.
Big, bold and unpretentious. This is the winning game plan for Q1. There will be a time in the future for fino sherry foams and single-vineyard Stags' Leap to fly out the door.
Right now, however, we all need a little comfort. We need to see something we recognize and experience something that will make us smile. Finding new ways to relate to your patrons is easier than you think, and in this time of infinite worry, they will appreciate having you to depend on. We all need each other and these are some ways that you can reach across the uncertainty divide and stay relevant.
Khalid Williams is a bar manager, spirits brand representative and program consultant specializing in marketing, engagement and data. His passion is for exploring the "why" behind consumer decisions. He loves old-world wine, new-world rum and Connecticut beer. Follow him on Instagram @thebarrelage.